Doctor Anfelo
is creating Gay Artwork - Manly Illustrations - Bara
Select a membership level
Tier 0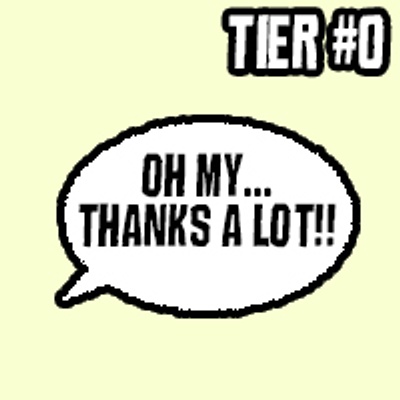 $1
per Per Pack of Illustrations
-My gratitude for supporting my work!

(Note: This tier doesn't receive rewards, that includes bonus illustrations in the months where these are given)

Tier 2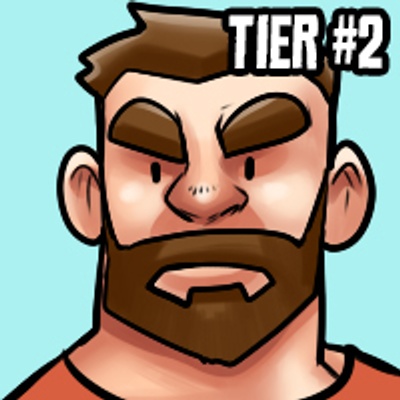 $10
per Per Pack of Illustrations
-(All the previous tier rewards)
-SFW (Censored) Monochrome (B&W) version of the illustration.
-SFW (Censored) Color version of the illustration.
-SFW (Censored) PNG version of the illustration.
$542
per Per Pack of Illustrations
About
Hey there! Welcome to my Patreon, I'm
Doctor Anfelo
and I draw gay artwork, I mostly draw big, manly, hairy fellows, you might know it as Bara or simply gay art/pin-up art. Examples of my work can be found
HERE
.
I strive to create artwork that titillates the senses and captures the beauty and raw strength of the male form, while toying with the balance of full nudity and details left to the imagination; the end result hopefully being a mix of arousing, tasteful yet delicious smut.
I tend to produce 2 packs of Illustrations per month, including Lineart, SFW
(Censored/Covered)
and NSFW
(Uncensored)
versions and I charge per pack of illustrations.
(One tends to go live the 15th, the other one on the last day of the month, both are sent the 2nd-3rd of the next month)
The rewards are exclusive to Patreon and time-limited, meaning they don't get posted elsewhere in the future after they're sent, so you can know you own an exclusive piece of smutty art!
I'm a 28 years old Conceptual artist/ Graphic Designer hailing from Latin America. I'm a generally chill guy, love horror movies, could survive on junk food and curry, obscure games and JRPGs are my thing too. Pretty much a normal bloke haha.
Currently I live in Chile, since I had to flee from the riots and the danger of my previous country for my own safety. I'm currently trying to get a work visa and Patreon is my only source of income (Aside from commissions) to help me stay afloat in this place and not have to go back to my old country.
Also I love to draw and I love big fellows
(Who doesn't?)
so I did 2+2 and decided to create this Patreon project, because I think it would be great to be able to earn funds to leave this place once and for all while doing something I love.
If you decide to support my artwork I'd be infinitely grateful to you and I promise I'll do my best to create amazing, yummy smut for you to enjoy!
$542 of $1,000
per Per Pack of Illustrations
This level of monthly income would help me save money at a faster rate to migrate to another country to have more opportunities to grow as an artist and person in a safer environment. It would also cover my living costs meanwhile and would let me have a small emergencies fund while I'm still in my home country.

4 of 5
By becoming a patron, you'll instantly unlock access to 36 exclusive posts
By becoming a patron, you'll instantly unlock access to 36 exclusive posts
Recent posts by Doctor Anfelo