Select a membership level
Worm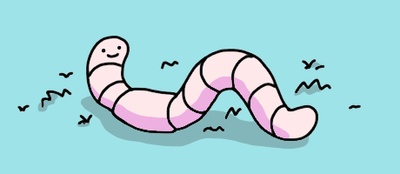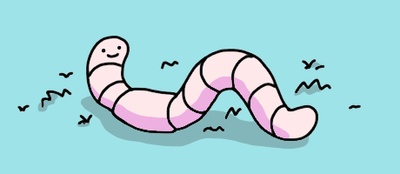 As a segmented, tube-shaped worm you breathe through your skin and get to see every comic I draw.
This includes baby comics that haven't grown into adulthood yet and bad comics that may never see the light of day.
You also get a digital copy of any holiday cards I make.
Bird
As a bird, you can fly and sing beautifully, and get to see pages from my sketchbook.
As eater of worms, you also get access to every comic I make. And a digital copy of any holiday cards I produce.
Cat
As a cat, you have a keen sense of balance, and an aloof demeanor, and you get 2 holiday cards in the mail. These are original designs, and I'll draw you something special on the inside.
Current card offerings:
Grilled Cheese Sandwich Day (April 12th),
Non-denominational Winter Holiday (December 25th-ish).
As ravager of birds, you also get to see pages from my sketchbook and every comic I make.
About Dogmo
--  ON HOLD  --
My Patreon is on pause as I re-think it and take some time off. I started a new job, moved in with my girlfriend, and got a sweet little cat. I'm going to continue to make webcomics, but I want to try out other stuff too. Animations, maybe some weird audio bits? A stream where you guys help me work on comic ideas? Who knows! All I know is, I got bored of forcing myself to work on comics every day, but I'll always need a creative outlet.

I'll be back in some form on May 1st, probably.

THANKS FOR VISITING!
Yours truly,
Brody ("Dogmo")

Strict schedule! Each week I'll post at least:

(2) Rough draft comics
(4) Sketches
I'll also post Final Draft comics a day early.
2 of 3
By becoming a patron, you'll instantly unlock access to 196 exclusive posts
By becoming a patron, you'll instantly unlock access to 196 exclusive posts
How it works
Get started in 2 minutes