Domain of Science
is creating science videos.
Select a membership level
SINGULARITY
Access to my Patreon-only feed
You get access to my behind the scenes ramblings about the nature of the Universe.
TRIPLET STATE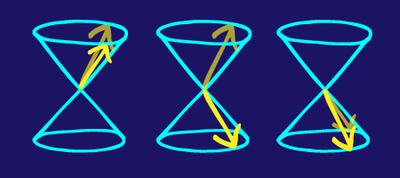 Patreon-only feed (again)
Access to my Patron-only feed where I'll post even more ramblings (yes this is the same as the $1 tier but here you can support me even more if you would like).
PENTAMER
Bonus Content!
Bonus content! Get extra material from my videos: music, original digital art for your desktop and concept art.
Plus access to my Patron-only feed.
About
Hello there!
Hi, Dominic here, creator of Domain of Science. My goal is to find great ways to explain complex science to open it up to more people. I use a lot of graphics and animations in my explanations because our human brains are incredibly good at visual processing, and so it is a great shortcut to demonstrating what is actually going on.
If you enjoy what I'm producing and find my approach valuable, your support would mean a lot to me. I spend a lot of time and care producing my videos and this is a fantastic way to support me directly to make high quality educational content.
Who are you?

I studied physics for many years and worked in the world of quantum computing for a while. I learned many fascinating things, and I want to share them with the world. There is no better place to do that then on YouTube. For me, teaching has always been really rewarding, and YouTube is an awesome place to pass on the things I've learned to as many people as possible. I'm totally stoked that my videos have been seen by so many people. I've still go so much more I want to talk about, so I'm going to keep producing videos for as long as possible.
Also, I write a series of kid's books called 
Professor Astro Cat
which also explain complicated science in an understandable way. This time, through the medium of space cats!
What is the meaning of life?
Whoa! You went deep real quick there.
Well, I'll give it a shot. For me, I find it incredible that we exist at all! And the fact we exist just gets more incredible the more we find out about the Universe: what matter is made of, how our biology works and everything. Seeing as our species has managed to unpin ourselves from mere survival, we've got all of this spare time on our hands, and I think a great way to spend that time is to try and work out how we ever managed to exist in the first place. And the best way I've found to do that is through science. So my meaning of life is to learn and help other learn about how the Universe, life and everything works.
So what do I get for my support?
There are a bunch of different perks you can get here.
You get my deep gratitude for your help.
The videos I produce will be available to anyone who comes along in the future and wants to learn from them, so you are helping to build this as an educational resource.

What does 'pay per video mean'?

I want to charge based on the actual material I produce and my plan is to release one video per month, so this is similar to 'pay per month'. You will be charged at the beginning of the following month for the video or videos I release. Sometimes I'll release more than one video per month, so in that case you will get charged twice as much at the beginning of the next month. If this is too much you have the option to set a monthly maximum when you sign up. So if you want to make sure you support a maximum of one video per month you can choose to do that too. For the foreseeable future I will only ever charge for a maximum of 2 videos per month.
By becoming a patron, you'll instantly unlock access to 38 exclusive posts
By becoming a patron, you'll instantly unlock access to 38 exclusive posts
Recent posts by Domain of Science