Joshua Landers
is creating Domestic Don Podcast, stories, rants, and quality fun.
Select a membership level
Official Patron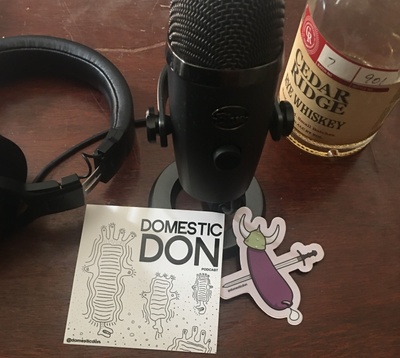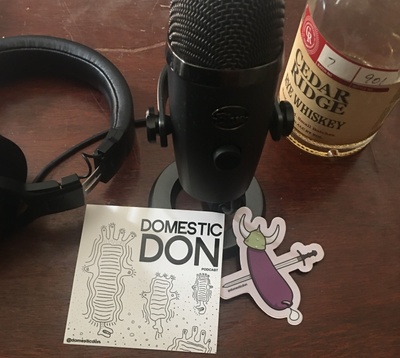 You get my undying anxiety to keep this going and possibly a sticker of a Viking eggplant.  I very much appreciate your support, which is worth more than the sticker and my mental health.  
Friends of Friends of Strangers
All-access Patron
Hitting the big time, here.  What you get:
Troll and Rat Show episodes
Laughter
Fun
A claymation dong (video only)
A rat (video only)
Social Commentary
Troll and Rat Show Exclusives
VIP Patron
This is the golden ticket or egg or flying rat.  You've officially blown my mind.  You deserve a shirt.  Or random pigeon pictures in random cities. Or bonus stuff.  Or maybe you deserve it all.  Thank you, from the bottom of my coagulating heart.    
Behind-the-scenes content
About Joshua Landers
My name is Joshua Landers.  I'm a simple man with a simple mind.  I complain a lot.  My children know it, my wife knows it.  But they still love me, I think.  I'm a writer--both failed and not failed.  Over the past 3 years I've been recording my weekly podcast, Domestic Don.  It's about being a father, a husband, a self-made loser, a contrarian, a pissant, a commentator on the ins and outs of daily living, and an overall headcase.  When I was younger, I played drums in several punk rock bands, recording demo tapes and CDs, playing shows, trying to promote ourselves into bigger, better venues.  Podcasting and writing feel very similar to those days, but instead of guitarists, bassists, and singers, I'm now a one man show.  And I don't have to stare at the back of leather jackets with a patchwork of bands across them that we would never become.  Now I'm doing this on my own and enjoying every minute of it, but time can become scarce being a domesticated man, and any money coming in helps with the upkeep of what I'm passionate about, and motivates me to continue doing so.  Plus, it's always humbling to know people enjoy what I talk about and are invested in what I do.
Domestic Don
I will cry as 99 luftballoons go by and turn to 100 patrons.  
1 of 1
Become a patron to
Connect via private message
Recent posts by Joshua Landers
How it works
Get started in 2 minutes