Dom Fambro
is creating A Sweet Sticker Club!
Select a membership level
Sample Spoon!
Every Bit Counts!

- Every month Ill do a vid with a sketchbook flip-through. see what ive been up to between vids. 

- You get a peek what the Sticker Club has to offer! :D While we wont send a sticker you get first peek of whats been offered for next month's patreon sticker! 
Dom's Sticker Club
Limited (97 of 100 remaining)
Welcome to the Club! We hope you Stick Around!

What goodies! Every month you'll receive something in the mail from me!

- 1 sticker from the store  [ 30 and growing! ] 
AND
- 1 Sticker from the Patreon Stash. These stickers are not sold in my shops or in market. 
VIP Sticker Club
Limited (10 of 10 remaining)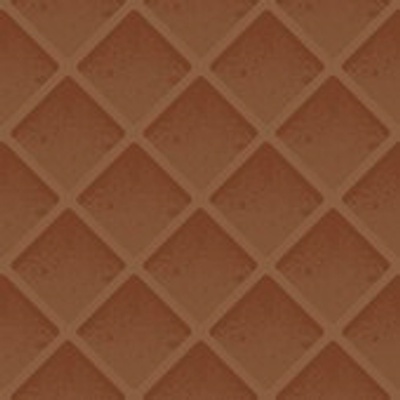 The Cherry on Top of the Sundae!

The Golden Tier of the Sticker Club.

- 2 stickers a month [ 1 from the stash + 1 patreon exclusive sticker ] 
- Every month you get a new small drawing from me as a thank you!

- VIP access to stickers? joined the VIP club late? well you get access to the other patreon stickers! Send me a DM and I can make an invoice for you to buy a patreon exclusive sticker from previous months. 
About
Howdy!! My name is Dominique .. but please, call me
Dom
!
Born in Palo Alto, CA , I found myself in Sacramento after a series of .. interesting events. I lost my leg to the great Cancer War of 1989 at a young age -- my nub is now a Colonel! 
Because of my different perspective of life I found comfort in my artwork.  My family jokes that I  could draw before I could write.
I like to draw on sticky notes and leave them in random spots or make an inspirational doodle and toss it on the wave of the interwebs. I'll even hide some of my art around town for people to pick up and enjoy.
It's what I do. I cant help it!
And, if I'm lucky enough, you'll see me opening up shop at local conventions in California. My goal is to one day be a Book Illustrator as well as to open a sticker shop. 
Currently I work full time and I'm sort of living paycheck-to-paycheck... With very little left over for me to make the jump. 
That's why On
February 2020,
 Dom's Patreon is evolving to the Sweet Sticker Club! 
Ta-Da! 
There are two tiers you can pick to be a part of the sticker club: 


or
All members of the club will receive two stickers monthly: a sticker from the growing stash of my shop and one sticker that's exclusively for club members. The exclusive sticker is a new one every month and you wont find it in my shop or at conventions! 
VIP club members get a little extra with their monthly package: A drawing from me!  Something small to hang on their fridge! 
Every month I'll send them a message [ you pick the social media ]. You'll get to pick what I draw for you that month. Keep in mind the drawings will be small , about the size of a postcard, so keep it simple! 
Also
VIP members
gets backward-rewards access where they have a chance to buy previous Patreon-exclusive stickers for special price! It would come along in their next package as well as their other 2 stickers for that month.
With this new sticker club you can expect a lot more activity here, my twitter and my youtube. 
But for you, the patrons. You can definitely expect more stickers! 
Are there other ways to support  besides Patreon?

Yes, of course! If you believe in me and my work [and want to see more cool stickers in the world ] ,
Share this Patreon
in any and every place you usually hang out on the web. 
Let people know that I'm here and I'm making things!
Art Gallery:
www.crunchydomfam.com
Art Shop:
https://www.etsy.com/shop/crunchydomfam

Ko-Fi:
https://ko-fi.com/domfam


Twitter and Instagram
@crunchydomfam 
I can order an extra design a month and build my sticker stash. 
1 of 5
By becoming a patron, you'll instantly unlock access to 101 exclusive posts
By becoming a patron, you'll instantly unlock access to 101 exclusive posts
Recent posts by Dom Fambro