Dominic C Photography
a photographic art book: 'Sensual & Nubile'
Select a membership level
Huge Thanks!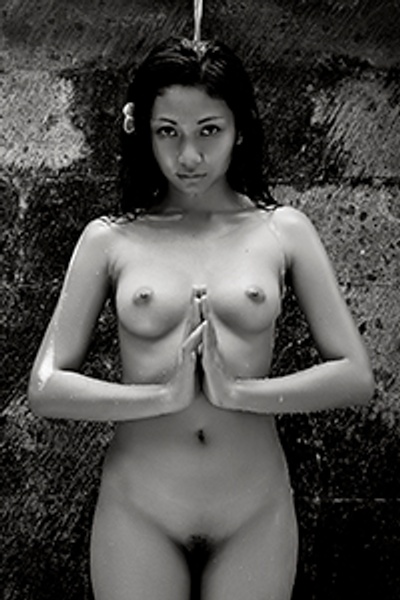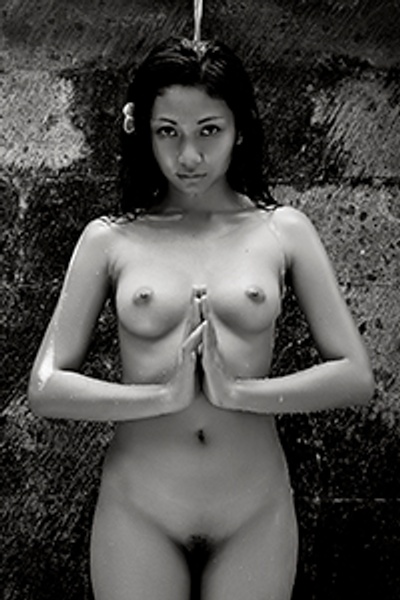 $10
per 'Sensual & Nubile' book
I warmly thank you, Art enthusiast or Art lover, for becoming a patron of the 'Sirens' book project. Huge thanks too for supporting fine nude art photography!

Exhibition Catalogue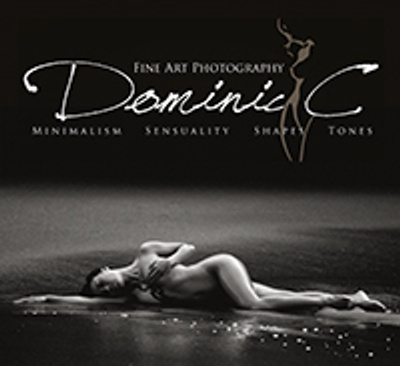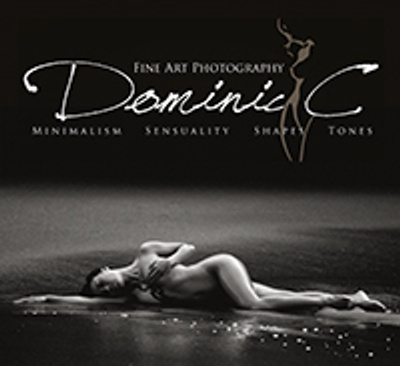 $25
per 'Sensual & Nubile' book
Patreon Exclusive! 1 signed copy of Dominic C's exhibition catalogue
Shipping costs included.
Signed Standard Edition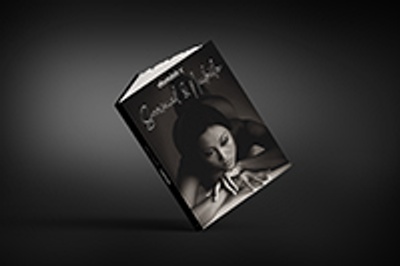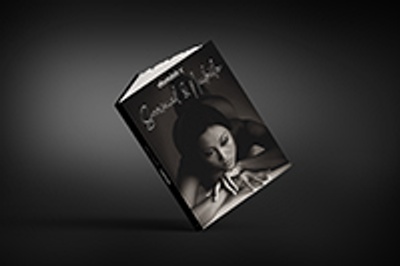 $50
per 'Sensual & Nubile' book
Patreon Exclusive! 1 signed copy of 'Sensual & Nubile'. Pre-order now and save, as the book will cost US$ 60 when published! This reward will be available in October 2019. Shipping costs not included.
About Dominic C Photography
Sensual & Nubile
by Dominic C Photography
I. Bio
Born in the North of France, I develop a consuming passion for photography at the early age of 17. After obtaining a Bachelor of Science degree, I work as a trainee in different studios located in the Lille region. Then, freshly graduated from one of the most reputed schools in Brussels, where I've acquired a solid education, I take the opportunity to quench my thirst for photographic adventure.

In my debut photo-reportage in 1992, I immortalize the ancestral rituals of Papua, impressing the famous international press agency Gamma, who publishes these images throughout the world. Leaving my career in Europe, I pursue my passion for this fascinating Indonesian archipelago and work on a number of projects that take me to some of the most remote islands.

In 2005, I begin work on a series of photographic books that set out to capture the unique beauty and sensuality of the women of Southeast Asia. This work in progress shows how I virtually try to capture the instant when my models forget they are posing for a photograph and their true self appears. I'm looking for the essence of their femininity. I wish to portray this moment of truth, unique in each woman, by a gesture, an expression, an emotion… Through these gestures, I can capture the very instant when intense beauty reveals itself.

In 2010, I became friends with Peter Godwin, musician & songwriter. We then decided that the first music video of Peter's band, Nuevo, would be produced & directed by myself. Made in Java in 2010, the film reflects the sensuality and playfulness of the song, through my meditation on beauty and chocolate.

In 2012, I meet Jonathan Politur, a young Parisian TV producer. Attracted by the fineness and the sensuality of my photos, he accepts to co-produce a series of programs, which hopefully will be broadcast on the French channels (and international) soon.

In 2014, I took an opportunity to set my very first Parisian exhibition, 'Elles & Îles - Indolence des Sens'.

In 2016, I was invited to exhibit his work at the famous International Photo Fair in Paris (Salon de la Photo).

In 2018, I was offered the opportunity to exhibit 100x150 cm versions of his photos at Aletheia Back Hiouse gallery in Ubud (Bali – Indonesia).

In 2019, I'll organise my very first sensual photography masterclasses in Bali.

II. Manifesto
For the past fifteen years, I've been working on feminine nude photography not only because writing with light is a sensory need but also owing to my obsession with a certain beauty, the one that makes me dream and takes me closer to the Eternal. In fact, feelings are fluids that lead to the Absolute, the afterlife; they are unspeakable sensations that set me free from the material world. I believe in the power of beauty and aesthetic as they have a direct impact on our senses, life sensors of human beings.

Minimalism, Sensuality, Shapes & Tones are the basic pillars of my artistic vision, the nude very likely a pretext to this search of the Absolute through the Sacred Feminine…

Minimalism
On an artistic point of view, I am deeply convinced that "less is more". Repelled by superfluity, I focus on minimizing the compositions of my photos to bring out the expressions and the curves of my models. The minimalist aspect of my work tends to intensify their sensuality, also shaped by the tones and lines of each image.

Sensuality
I hope to highlight the sensual aspect of those models in order to draw a clear border with sexual look – or even pornography, a notion that is too often manipulated by some mass media to set confusion in people's minds. Sensuality is not the opposite of seduction or even provocation, but such behavior in front of the camera must be rational and controlled. Sensuality is an evidence of self-knowledge and control, mind and body: sensual is the one who knows how to master her seduction power. Sensual also is the naturally beautiful who's not naive. In fact, many models decide to pose nude as an effort to explore their senses, their inner self and beauty.

Shapes
I like women who have shapes and who can express seduction, sensually with their curves. The lines that draw voluptuously the contour of a healthy fleshy body bring the viewer's eyes to the heart of the subject, the true essence of corporal expression, might even be a spiritual expression. Because, in a pure and intimate manner, the model is trying to explore her inner self through the mastering of her body's outside lines.

Tones
Those lines and senses spread through the warm hues of sepia tones for the reason that monochrome helps the eyes not to wander around. The black, the white and the thousands of intermediate tones support the personification of the framing to create harmony with the skin, more over accentuate the sometimes multiple meanings of the creation: the expression of pure, absolute beauty.

Then, this pure beauty supported by the senses heads way beyond, towards the Supreme Being. For the reason that to create is undeniably to pray, to truly and modestly reveal oneself to the world that gives us the keys, the keys of the sensations and comprehension. Writing with light is to choose to give priority to the visual but it also means to manipulate aesthetic and sensual values in order to compose one's own universe. Art sits in absolute and near perfection. It takes us closer to the Ultimate Truth.

Objectives
Our present societies advocating nationalism, protectionism or simply turning upon themselves seem obsessed by the fear of the Other. Of course, they blame people who want to expose the peaceful and sensual side of humanity as the opposite of intolerance and belligerence.

Still, I continue to believe in wisdom because Art in my vision isn't meant to confront or provoke but to pacify. Inside beauty subdues and extends over the hereafter; that place, faraway, where Truth awaits those in its quest.

Therefore, I wish to diffuse my work through exhibitions and targeted publications in order to show that the female nude, seen through the prism of sensuality, can not only entice but simultaneously exalt spiritual beauty.

III. About 'Sensual & Nubile'
My photos wish to enhance the women's beauty
My photos tend to focus on sensuality & femininity, rather than on sexuality
The B&W editing tend to highlight the esthetic aspect of my artwork
I see my artwork as an anthem to absolute Beauty, if not divine Beauty.
My artwork aims at reaching an audience of demanding art lovers & epicureans
I've been working on women's beauty for the last 15 years
IV. Why support 'Sensual & Nubile'
I wish to show the feminine ideal not through plastic perfection or determined standards but through the prism of the women just as they are when they play at discovering themselves and explore their own femininity.
I try to demonstrate that ultimate beauty is the result of a perfect blend of tones, corporal expressions and self-discovery performed by women who are not as naive as they may appear.
My artwork enhances the current trend that tend to further promote respect for women
I hope 'Sensual & Nubile' will set an open space for exchanges of ideas and debates on female nudity and femininity.
V. Commitment
I don't define myself as an engaged artist but I wish to show another world to the public, a magical world where Beauty is above all, an exotic fantasy created by the artist, yet not completely detached from the reality.

I am committed to tell the stories of those women, who have decided to pose and discover themselves naked in front of a camera to assert their Sacred Feminine.

This commitment makes a lot of sense especially now that Europe and other Occidental nations are debating about the burkini. Catherine Kintzler*, in a recent article, expresses her fears: «if not wearing the veal, if wearing a mini skirt or a bikini, if sitting alone in a cafe become a heroic act for certain women, it means that we have accepted that for all women, we have chosen to ignore signs of a fierce totalitarianism. The opposite should be »normal».» It means that the burkini and burka are becoming ideological and political issues where the state is involved. The fight must involve public disapproval. It is a matter of defending our culture, one that gives freedom to men as well as women to exhibit their body, their humanity.

A large majority of women who have posed in front of my camera shared the same hope: free themselves from cultural or religious constraints and assert the supremacy of their femininity. They simply wished to feel free!

I therefore stand for them and through my artistic work I support any effort of human condition improvement towards the basic principle of freedom of thought, of expression and of behavior.

* Professor Emeritus at Lille-III University (France), and Vice-President of «Société Française de Philosophie» (French Association of Philosophy). She's notably the author of »Penser la Laïcité» (On Secularism) and manages the Mezetulle website.

VI. Technical Data
Texts in English & French
Format: 45x16.6 in
Number of pages: 184
Number of photos: 132
Paper: coated semi-mat 135 g
Printing: lithography
Book cover: 10.6x14.2 in, hardcover (mat & anti-scratch)
If you just can't contribute, but want to help, I'd be grateful if you could share my project on your social networks and forums. You might also use the Patreon share tools, if needed.

Thanks very much in advance!


Dominic C


$45 of $8,500
per 'Sensual & Nubile' book
I'm raising funds in order to print, publish and market 500 copies of my very first photographic art book.

This book is important to me, as I see it as a token of appreciation of more than 15 years spent on studying women's sensuality.

If you decide to grant me that reward, I'll probably generate better media coverage, I'll manage to exhibit my sensual photos further, and I'll be able to publish a second book soon.
1 of 1
Recent posts by Dominic C Photography