donna downey
is creating a Community of artists excited about evolving their art
Select a membership level
Get exclusive patron-only merch
Fan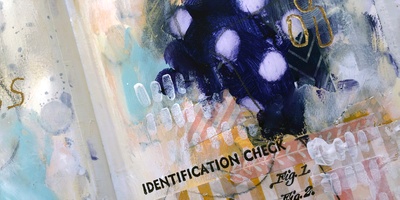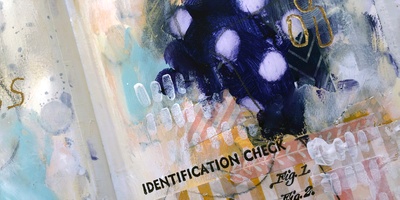 Inspiration Wednesday is BACK!!


(Learn more about my Fan Tier)
https://vimeo.com/573067177/625cee4df1

Gain instant access to exclusive subscriber art journaling content.
Each month I will share a BRAND NEW art journaling lesson just like back in the days of Inspiration Wednesday. Only now they are called Inspiration ANY DAY and will post on the first day of every month. 
These Mixed-Media Art journaling tutorial videos walk you through my painting process from concept to finish. The good, the bad and sometimes the ugly truths behind the process.
Your subscription gives you immediate access to all current and past exclusive Inspiration ANY DAY lessons.
Follower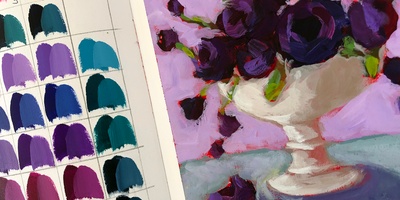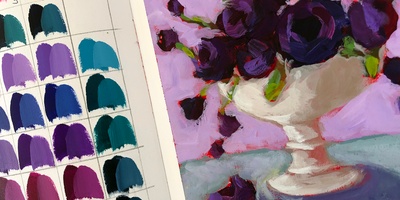 Full
Fan
tier access plus...
(Learn more about my Follower Tier) 
https://vimeo.com/573068626/673946360b
This is the best BANG for your buck!
This is where I share all things creative. Whatever I am working on I give you exclusive access here. 
Your subscription will include:
exclusive lessons only available to subscribers
in-progress tutorials 
guest artist interviews
vlogs
glimpses of up coming projects 
inside studio happenings
color studies
altered books
figurative studies
abstract art lessons
floral studies
Early access
Early access to special content and/or discounts before everyone else.
Exclusive "Beauty in the Broken" sticker
Member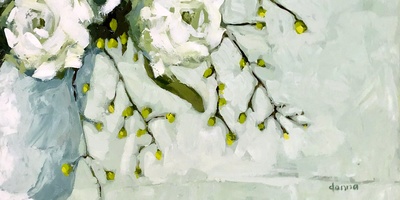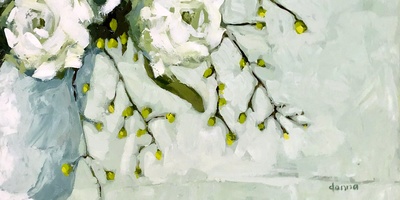 Both
Fan
and
Follower
access plus...  
(Learn more about my Member Tier) 
https://vimeo.com/573095738/99d397fa94
Monthly art challenge
Participate in a monthly art challenge designed to help you grow as an artist. 
Artwork Critique  
Push your art to the next level! You can submit one piece of artwork to me per month for me to give constructive advice on. My critique can be in the form of an email or a phone call, whichever I think will give the best result.
Professional Artist Network
Tips, downloads, suggestions, strategies and professional experiences that will help pave the way for your own transition from hobbyist to working artist. 
Exclusive "Beauty In the Broken" Tee
Collector
Limited (8 remaining)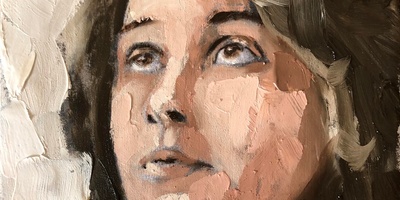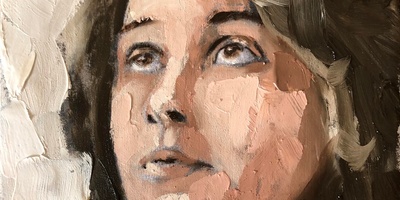 All the 
Fan,
Follower
 and
Member
access plus...
(Learn more about my Collectors Tier)
https://vimeo.com/573094358/4ad2fe2c8a

NEW TIER
ART-IN-THE-MAIL 
I have been thinking about how to reward people who want to support at a higher level so I am introducing the ART-IN-THE-MAIL tier.
Each month I will create a small original work on paper. I will sign & date and put it in the mail just for you. Your support is such a gift and I so much appreciate your love.
Art Coaching / Mentoring
Limited (8 remaining)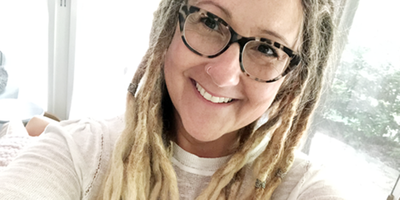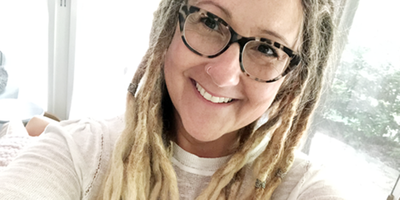 Helping You Become a Better Artist

(Learn more about my Mentoring Tier)  
https://vimeo.com/573088682/0c408a4cc3
As a mentor, I want to help take the fears and the doubt out of your personal journey through art. Each piece of art you create shapes you, every brushstroke, every idea, every time we make ourselves vulnerable to the colors we arrange on the canvas we grow. I will help and support you grow in the directions of your dreams. Helping you sidestep some of the most common pitfalls, introduce you to new ideas and ways to think about getting the most from your art and challenge you to think bolder and bigger by pushing you beyond the space your art occupies. As a mentor I work to direct you towards taking risks that can help you to see past the limitations of the brush.
Your subscription to this tier will enroll you in a monthly session with me via zoom. We will work together to come up with a schedule that is individually focuses on your personal needs and concerns as an artist. In addition, these sessions will be recorded and shared with you so that you can monitor and reference each step of your personal journey.
As a Patreon Subscriber to this tier you will have full access to all 
Patreon content
Artists grow & bloom, remember how awesome you are!
About donna downey
Watch a fun little preview: 
https://youtu.be/NGN9nIVGFU4

As an entrepreneur, professional artist, seeker of truth and believer in the creative spirit, I have learned just how magical shared inspiration can be. Spending most of my life as both teacher and student, there is one thing I know for certain; community makes a monumental difference in the artistic journey.
Here you will find your tribe,
Develop your practice,
Learn techniques,
Open your possibilities,
Engage your curiosity,
Jumpstart your motivation,
Embrace your style,
Build your confidence,
Grow your gifts,
Evolve your art,
And celebrate your uniqueness
This Patreon is the heart of my creative process, my way to bring original fresh, inspiring content to creatives looking to evolve their artistic perspectives in new ways. I strive to motivate and challenge artists to push past their fear and create from their intuitive core.
Your subscription unlocks your exclusive access to dozens of step-by-step lessons, tutorials, demos, challenges, professional advice, creative feedback, mentoring and so much more.
The feedback that I get from my patrons already gathered here has been so beautiful, sometimes vulnerable and always insightful. My patrons have gotten to know me and I have made incredible connections with so many. This is where I expose all of my creative and sometimes not so creative processes. I cherish the connection.
I post several times a month. I talk about everything. My creative life, my work, my inspirations, my troubles, my process, I ask questions and I read every comment because it means so much to me that you take the time to say so much!
So whether you've been a fan of mine since my scrapbooking days or you've just recently found me, I would love to invite you to join this community and dive into the inspiration.
And if you are already one of my patrons...THANK YOU SO, SO MUCH for your support. I love you and you are making the impossible dream possible.
You make magic happen!
Love,
donna
P.S.
If you have any questions please feel free to contact me via text/call the studio at 704.240.8076 or or here on Patreon once you sign up!
For an overview of how Patreon works in general,
HERE
is a video link of one of my webinars to explain how it all works.
if you'd like more information about How Patreon Works or need help with your Patreon account you can view a ton of resources on Patreon's support page and contact their support team directly:
http://support.patreon.com
Your enthusiasm and encouragement has not only inspired Inspiration Wednesday (Now INSPIRATION Any Day) to continue, but given so many artists, including myself, the drive to keep experimenting. When our community reaches 500 patrons, I will release an additional INSPIRATION Any Day lesson every month.
1 of 2
Become a patron to
Unlock 337 exclusive posts
Connect via private message
Recent posts by donna downey
How it works
Get started in 2 minutes