Donovan Scherer's Studio Moonfall
is creating Adventures in Art & Madness
Select a membership level
Behind-the-Screams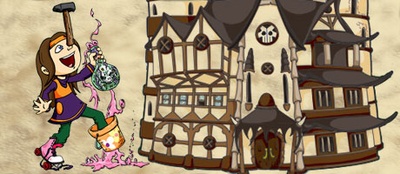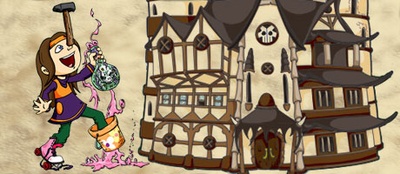 • Behind-the-Scenes
• Coloring pages sent straight to your inbox and a weekly roundup for any you've missed
• Join the Walking Beans! Get a ZomBean caricature when you sign up

The $1 Tier will receive all the news of things going on with creating the Studio Moonfall workshop AND the free daily-ish printable coloring pages I post AND all previous Patron-only posts.

If you would like to support me in other ways, the best thing you can do is to grab a copy of any of my books through Amazon or your library for yourself or a friend.

BUT WAIT! THERE'S MORE!

While you can get all the behind-the-scenes updates simply by following, if you pledge the minimum of $1, you'll get to join the ZomBean horde!

As soon as I see that you've signed up, I'll send a note to get a picture of you or a friend or family member that you'd want to get a special treat for. That treat? A digital caricature of them as a zombie bean!

Even better, the illustration will be made into a free printable coloring page for everybody to enjoy and it'll be included in the next Night of the Living ZomBeans coloring book!

Creature Feature - Monthly Sticker Set
Along with ZomBeanification and Behind-the-Scenes, the $8 tier will get you monthly sticker sets by mail! With free shipping!

You'll find yourself in this sticky situation with monsters from Creature of the Week, the black & white classics of Creatures of Legend, and ZomBeans trying their stinky little hands at cosplaying as superheroes and more.

Sign up at the $8 tier for the monthly stickers or get them included with coloring books at the $15 tier. Wowza. What a sweet deal!

Ghoulie Squad - Monthly Coloring Books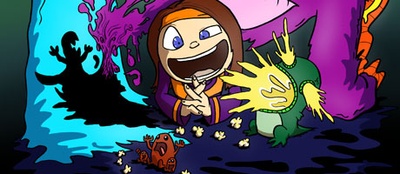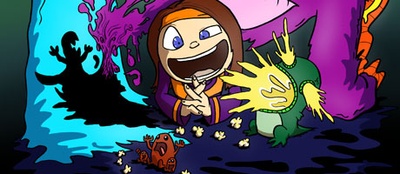 Help keep Studio Moonfall making monsters by signing up to receive a new coloring book illustrated by Donovan Scherer EVERY MONTH!
Here's some of what we've got coming up that you can help bring to life:
• A Coloring Book of Weird Ideas
• Night of the Living ZomBeans
• Creature of the Week
• The Color of Madness
• The Color of Wisconsin
Along with the monthly coloring book, you'll also get:
• Monthly Sticker Set
• Your Weird Idea in the next Coloring Book of Weird Ideas
• ZomBeanification
• Behind-the-Scenes
• Printable Coloring Pages
* You'll begin receiving coloring books at the start of the month after you sign up. So, if you sign up at some point in September, you'd get your first book in October but you'd receive both the September and October books.
About Donovan Scherer's Studio Moonfall
Don't you wish you had a place where all your weirdest ideas could come to life?
I'm Donovan Scherer, author and illustrator of the Fear & Sunshine series (a story of monsters, mad science, and a little hippie girl) as well as a handful of other things. If you're looking for all-ages adventures in horror, fantasy, and science fiction, I'm here to help.
But all these imaginary misfits need somewhere to live.
Since first self-publishing my work in 2009, I've been taking my stories around the midwest to comic conventions and art fairs, as well as dillydallying around with sharing the books and illustrations online. Now, I need something to sink my teeth into.
Located in downtown Kenosha, Wisconsin, the Studio Moonfall workshop is a place for my stories to live between live events on the road and for people to stop by and see how it's all brought to life.
For now, this Patreon will be a way for you to come along on the ride of building a publishing workshop from an idea to whatever it becomes down the line. If you've ever wanted to create a place for your own ideas to live and would like to see how someone else attempts to do it (with all the mistakes and hopefully flashes of brilliance along the way), here you go.
Sign up and come along my adventures in art and madness!


If you'd like to check out my books, those and more can be found on the
Studio Moonfall Amazon shop
.
By becoming a patron, you'll instantly unlock access to 213 exclusive posts
By becoming a patron, you'll instantly unlock access to 213 exclusive posts
Recent posts by Donovan Scherer's Studio Moonfall
How it works
Get started in 2 minutes