Don't Blame Me!
is creating a podcast community!
Select a membership level
lil fu*kers!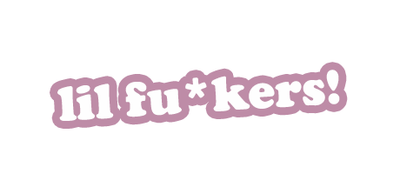 Not that your moms have favorite children...but we sure as hell do & that's you lil fu*kers! To spoil you & make your siblings jealous, you get:
Chat Room- here you can discuss episodes with other lil fu*kers, crowdsource advice on your OWN life, or you know, just talk about how much you ship Meghan, Melisa & Michael B Jordan in a sisterwife life!
Monthly Newsletter- straight to your email every month, a recap of our favorite calls, things we like, news & info we want to share with you, notable comments, or shit that just made us laugh.  
Cut for Time Clips- sometimes *cough* all the time *cough* Meghan's ADHD powers through and we ramble on and on (and on and on x1000) Sure, sometimes these rants are totally pointless, but to our surprise, more often than not, we get into some fun conversations with our guest that *maybe* don't fit in the episode, but they're too good to go unheard. Consider your ears #blessed 
Includes Discord benefits
Opinionated Olivias!
Are you a fire sign? Is your birth chart engulfed in flames? Or do you just have a LOT to say? No shade, you sound like a Meghan. And who is Meghan without Olivia?
Don't Blame Them- sis got OPINIONS. So we're giving you EVEN MORE responses from our #DBT segment, TWICE a month. 
Shoutout- for a *LIMITED TIME* every Opinionated Olivia will get a shout out in  an upcoming episode of the podcast. Ends August 31st. 
Everything from the previous tier.
Includes Discord benefits
Impatient Irenes!
Patience is a virtue that not all of us possess. Hell, we can't even take yoga without getting restless. If you get acrylic nails solely for the purpose of tapping them on your desk in annoyance, then you my friend, are an Impatient Irene. 
Don't Blame Them w/ Video- because sometimes you just need to SEE it to BELIEVE it. And yes I did just quote The Polar Express. Get the entire #DBT segment with all our unfiltered facial expressions & hand gestures.
Don't Blame Us (Hot Topic)- if you didn't know, we have a LOT to say. I mean do you follow us on twitter? We'll be talking about anything & everything, from masturbation, female health, controversial articles, news, pop culture, movies, our lives and really whatever else we can't shut up about.
Exclusive Message Board- um are you Massie Block bc this sounds like a CLIQUE I wanna be a part of. We wanted to give all you Irene's a place to find your people. Need help on what to wear for your date TONIGHT? Post a picture & let the Irene's of the world help a sister out. Wanna decode text messages to find out if Freddy is a fuqqq boi? This message board is for you. (but he also probably is)
Need advice quick?- If your situation is looming & you're not sure if your call will be answered in time, you're in luck. We're doing an entire EXCLUSIVE episode for all you Irene's with time sensitive advice. 
Everything from the previous tiers.
Includes Discord benefits
About
What is UP lil' fu*ckers?! Hope you're well. If NOT - *infomercial voice* "DO WE HAVE THE SOLUTION FOR YOU!!!!" Sometimes once a week just isn't enough Meghan & Melisa so for those of you who love #DBM, or love to hate us (scorpios) this is for you! We've wanted to create a place for you lil' fu*ckers, not only to open the dialogue even more after the episodes, but to expand our "help a sister out" advice community. We'll have additional content, expanded clips, message boards, live-streams, and MORE exclusively for our patrons. This is merely the beginning, and we've got a LOT more coming up & you'll be the first to know. PREPARE YOUR BODIES, YOUR MINDS, YOUR EARS, (maybe your vaginas too??! Or whatever your situation is down there) AND DON'T BLAME US!
Melisa drops her twerk video.
1 of 1
Become a patron to
Unlock 26 exclusive posts
Connect via private message
Recent posts by Don't Blame Me!