Don Tony
is creating exclusive wrestling content and lots more for DT/KC/Soup Family!
Select a membership level
THE CUPPA COFFEE CLUB ☕️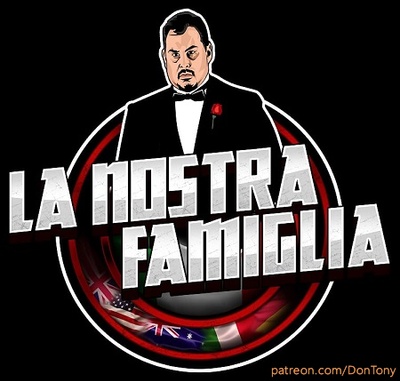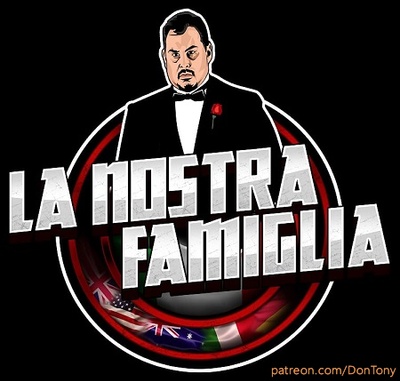 Not interested in the Patreon content but would like to buy DT a cup of coffee? Then you are in the right place! Overload DT with caffeine. And in appreciation, DT will throw you a shout out each month during a podcast episode.
PATREON SAMPLER 2021
Limited (0 remaining)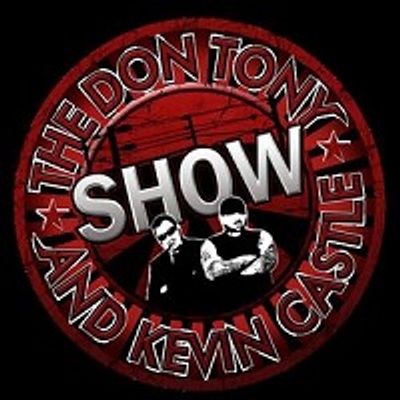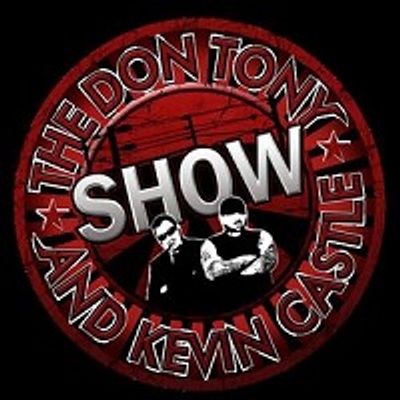 If you always wanted to be a member of our Patreon family, but wanted to sample what we offer each month, this tier is for you. (Limited to 25)This tier gives you an 'appetizer' of what we do here. For your pledge of $2, you will receive:
Access to ALL Patreon exclusive content for the CURRENT MONTH. You'll have access to all Patreon exclusive shows Breakfast Soup, Castle Chronicles, and more for the CURRENT MONTH, plus access to all ad-free non Patreon shows, and DTKC Show archives from Summer 2017 thru current.
RETRO DTKC SHOW LIBRARY! Every week, DT will post retro episodes of Don Tony And Kevin Castle Show and The Minority Report. These episodes go back to as early as 2004! And from time to time, you'll be able to vote on specific episodes and eras!
(If you want access LIVE Patreon episodes and access to our entire library of Patreon Exclusive shows (1000+ Hours), check out the $5 'EVERYTHING DTKC' Tier. You'll get every minute of every show ever recorded featuring Breakfast Soup VIP, Castle Chronicles, and more. Plus, retro episodes of The Masked Maniac Show, Ad-Free episodes of ALL non Patreon shows, DTKC Show episodes from 2017 to 2020 and lots more).(Want more? Check out the $5
'EVERYTHING DTKC'
Tier. In addition to DTKC Show, you'll receive our entire Patreon exclusive podcast library (featuring
Breakfast Soup, Castle Chronicles, Blah Blah Blah,
 and more), Retro episodes of The Masked Maniac Show, Ad-Free episodes of ALL non Patreon shows, and lots more).  
OUR ENTIRE PATREON EXCLUSIVE LIBRARY!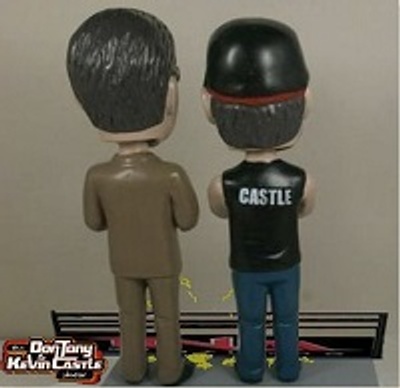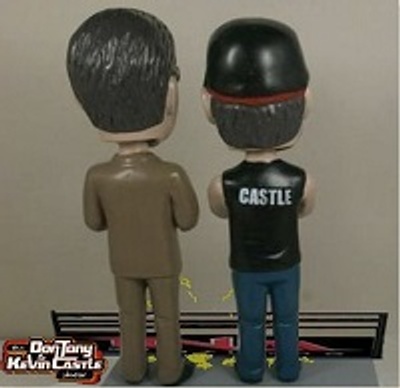 Pledge $5
 and you will receive:
EIGHT to TEN NEW Patreon EXCLUSIVE Podcast Shows each month.
Plus, you'll have access to our
entire library
of
Patreon exclusive podcasts
(1000+ Hours). Every minute of every hour of every show including:
"BREAKFAST SOUP VIP" (Weekly Patreon show hosted by Don Tony & Missionary (Wrestling Soup).
"CASTLE CHRONICLES": Bi-monthly Patreon show hosted by Kevin Castle.
VINTAGE EPISODES OF THE MASKED MANIAC SHOW (Only available on Patreon).
VINTAGE BLACKHEARTS HOTLINE: Vintage audio hosted by DT, Matt Zombie & others from '00-'02! (Only available on Patreon)
Plus...
SIXTEEN to TWENTY AD-FREE AUDIO and VIDEO EPISODES of ALL NON-PATREON SHOWS (The Don Tony Show, Breakfast Soup RAW, Wednesday Night Don-O-Mite, Ask DT, PPV Recaps and more)
Previous DTKC episodes from 2018 thru 2020.
Invitation to take part in our monthly PPV predictions challenges, random giveaways, and much more!
Still want more? VIP status? Exclusive rights to send in Questions and Comments for Patreon shows? Check out 'THE ELITE VIP' tier ($10). You'll have exclusive access with our Associate Producers to interact with Don Tony, Kevin Castle, and Mish and send them Questions & Comments for all Patreon Exclusive Podcasts and more.
Includes Discord benefits
About Don Tony
WHY SIGN UP TO OUR PATREON?


Simply put? For those that enjoyed DT/KC/Mish over the years and want to support their work this is your home! And in return, you get a TON of exclusive Patreon content for your entertainment pleasure. Your commitment to everyone here over the years is the reason why this Patreon channel still exists. And we truly thank you.
By become a part of our Patreon family, this is a summary of what we offer on Patreon across the tiers:

Access to our entire library of Patreon exclusive show

s

. Over 1000 hours of Patreon exclusive shows including: BREAKFAST SOUP VIP (Live Patreon show hosted TUESDAYS by Don Tony & MISH)... CASTLE CHRONICLES (Weekly Patreon show hosted by Kevin Castle every Thursday) and more! Check out our VIP tier if you are interested in contributing content for these Patreon exclusive episodes.

Ad-Free Episodess of ALL non Patreon shows

(BREAKFAST SOUP RAW, THE DON TONY SHOW', WEDNESDAY NIGHT DON-O-MITE, PPV RECAPS).
Past episodes of DTKC Shows. (Currently available: Late 2017 to Mid 2020)
Vintage select episodes of THE MASKED MANIAC SHOW (Only available on Patreon).
VINTAGE BLACKHEARTS HOTLINE: Vintage audio hosted by DT, Matt Zombie & others from '00-'02! (Only available on Patreon)
Exclusive access to our PATREON EXCLUSIVE DISCORD AUDIO AND CHAT CHANNELS and much more!
We also offer 
VIP TIERS
for those who are part of the content discussed on most of our Patreon shows. You can also be an
ASSOCIATE PRODUCER
or even a
SPONSOR
for our Non Patreon shows (Breakfast Soup RAW, The Don Tony Show, Wednesday Night Don-O-Mite and more!)
We thank you for your continued Patronage for what we do. Our Patreon family truly are the glue that keeps our content alive here into 2021!
NOTE: A Special thank you to our ASSOCIATE PRODUCERS, SPONSORS and CURRENT HALL OF FAMERS (below). These are very special friends of our shows and their help and continued loyalty is greatly appreciated!ASSOCIATE PRODUCERS AND HALL OF FAMERS:
'TCB' Tighe C Bowers
Brandon Folkey
Adam Garcia
Andrew 914
Billy Taylor
Bud Ardis
Aaron Kloss
Alton Ehia
Anthony Smith
Bob O Mac
Brandon Blake-Scott
Brandon McIntire
Brent Webster
Bruno Caamano
Chris Henry
Chris Lumnah
CJ Uehara
CM Black Pixels
CRISIS IN THE TOYVERSE PODCAST
D Boy Gentleman
D'Quincy Rawls
Derek Brewer
Dexter Kubi
Edward Vary
Ernesto DiFenza
ErockV1
Garcia Akane
George Morris
Hassan AL-Hashmi
Ian
Jacob Esten
James Diehl
James Gruesome
James Hollins
James Moss
Jason Pratt
Jeffrey Collins
John Garcia
Johnny Morin
Jonathan Hernandez
Joseph Nykoluk
Jude
Karl Buteau aka CheeseAndRice
Kenneth Hewlett
Kressman
Lee Friel
Larry Traylor
Mark Israel
Matt Dasindavid
Matt Ragan
Michael Cuomo
Michael Westphal
Montez Sesley
Murrell Coombes Jr
Phatty 316
Ray Gomez
Rob From Nashville
ROCKED
Roger Rubio
Ryback's Personal Chef
Russell Zavala
Scott Taylor
Seth Washington
SHOOT THE DEFENSE PODCAST
Steve Szczepaniak
Steven DeSanta
Super Dickk
'SwitchBabe' Courtney Summers
Tim Everhardt
Timothy Keel
Trevor Badger
Whisperer Rob
Tommy Pockesci
Whisperer Rob
A Message From Don Tony.....

Some brief history. Ive been podcasting since 2005. And prior to '05, I hosted one of the most popular pro wrestling hotlines from 1999 to 2004. In 2000, I launched wrestling-news.com that is still going today. And during that span of over 17 years, the hotline, podcasts, and website were free for everyone.

The success of 'The Don Tony And Kevin Castle Show' and 'Breakfast With Blasi' has now come with an expensive price. When you go from a few hundred listeners in 2005 to hundreds of thousands today, expenses have increased substantially.

The expense of hosting and streaming the shows and site, servers & equipment, paying taxes (yes we have to pay IRS), insurance and more are quite high.

I had suggested going subscription based. Pay a few $$$ monthly for access to the shows. And despite giving everything for free for 17+ years, subscription based was met with overwhelming negativity. Many said that paying anything for the shows was out of bounds due to their personal expenses (Rent, food, utilities, insurance, car payment, family, etc). I totally respect that because I myself endure those very same bills. However many of those very same listeners felt it was OK for me to keep shelling out hundreds of dollars a month out of my own pocket despite having the same personal expenses as them. So after trying to avoid subscription based for everyone, or worse - canceling the shows, another option became available - Patreon.

Enter Patreon, and enter a very select group of supporters of our shows who really wanted to step up, give back, and contribute. That is why we launched this Patreon Page.

Now being here almost four months, I see that less than 1/2 of 1% of our listening audience have stepped up and joined our Patreon page. Your generosity and support here on Patreon is very special to us. It will never go ignored. And to show our appreciation to you, we have launched new content, podcasts and cool giveaways that are available EXCLUSIVE to you our Patreon family. Plus we will be hosting monthly 'call-in' shows. I am constantly thinking of ways to make this page and the exclusive content to you even bigger and better.

For those that are subscribing to the new Patreon Only shows, I hope you enjoy them as much as we have recording them. Each week a new episode airs. The current schedule is to have 'The Castle Chronicles' air new episodes every 1st and 3rd week of each month. 'The Idearbox' will air new episodes every 2nd and 4th week of each month. If you subscribe to the shows, you get access to every episode that has taped to date. In addition, by popular demand, we are posting exclusively here on Patreon, Retro Masked Maniac episodes as well as Retro Blackhearts Hotline reports that go back 15+ years.  And we'll continue monthly giveaways for our entire Patron family to win some cool stuff.

Whether its $1, $5, $10 etc, everyone's pledges help and is very much appreciated. Please, never feel embarassed if you can only contribute a $1 or $2. You'd be surprised how far that goes when many of our listeners do the same.

I am really excited to see how big we can make our Patreon family grow.

CHECK OUT THE REWARD CATEGORIES ON THE RIGHT AND SIGN UP NOW!!!

1 of 1
Become a patron to
Unlock 1,901 exclusive posts
Connect via private message
How it works
Get started in 2 minutes