Doof! Media
is creating Podcasts, Analysis, and Criticism of Movies, TV, and Books
Select a membership level
Doof Dancer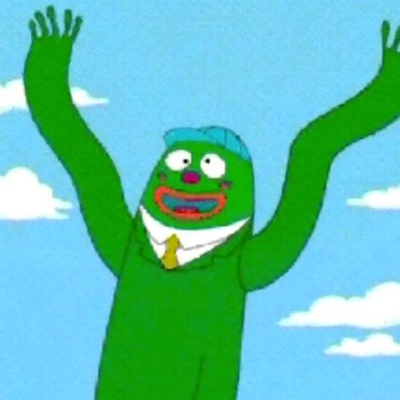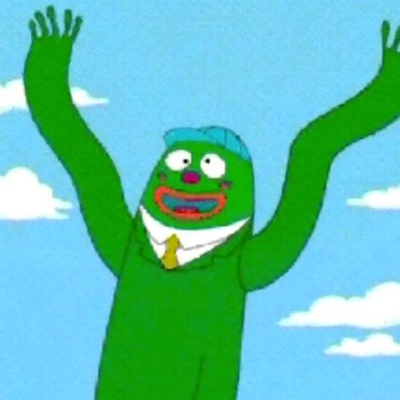 Patrons at this level receive:


Bonus monthly livestreams with the Doof Crew!
Voting for Book Club and Game Club selections, and art/writing contests.
Discord access.
Includes Discord benefits
Doof Troop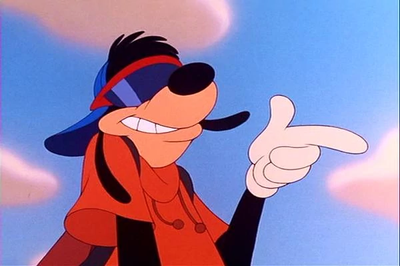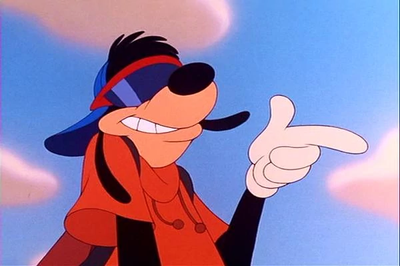 Patrons at this level receive:


All the content from the previous tiers,

PLUS:


Weekly full-length bonus podcasts!
Includes Discord benefits
Council of Doof
Patrons at this level receive:
All the content from the previous tiers
PLUS:
Voting for Doofcast episode selections!
Includes Discord benefits
About Doof! Media
Hello and welcome to Doof! Media. We're a group of passionate people and we make podcasts and online content exploring Movies, TV, Books, and the stories we love. We're growing each and every month and we'd like to invite you to be part of our community!
Doof?
Yep. We were looking for a name that involved both of the co-creators of this site but also reflected our ridiculousness. Our founder's names are Scott Daly and Matt Freeman, so we took the D from Daly and the F from Freeman and we put two Os in between them. All the best companies have two Os in them.
The Current Show Lineup
We currently have five weekly shows and two monthly shows. These are available on iTunes, Stitcher, Google Play, YouTube as well as the
Doof! Media website
The Doofcast
Our flagship show covers as broad a range of topics as we feel like. From discussions over new movies to the latest video games to other podcasts we love we use this podcast as kind of a carte blanche to talk about whatever. Previous topics have included The Adventure Zone Podcast, Complex story driven video games, and  in-depth episodes deconstructing the works of our favorite directors.
Kingslingers
Kingslingers is a book analysis and review podcast exploring the depths of Stephen King's epic saga
The Dark Tower
. Constant Reader Scott leads first-time reader Matt through all 8 books in King's magnum opus. Having completed the Dark Tower, Scott and Matt now set their sights on King's adjacent novels.  Come join our ka-tet!
Pale Reflections / Deep In Pact
Deep In Pact is brought to Doof! Media by our friends and partners from over at Media M.D, Elliot and Rueben. On the 5th anniversary of each chapter of
Wildbow's web serial Pact
, we do a deep dive into the chapter, analyzing and recapping Wildbow's most underappreciated story. Join us for a celebration of the dark world of Pact, as Reuben re-experiences Blake's journey, and Elliot is horrified by it for the first time. Elliot and Reuben have now moved on to covering Wildbow's Pale as it is released
Pale In Comparison

Sisters Jenny and Malia (and sometimes their mom!) take a chapter by chapter look at Wildbow's Pact through the lens of his newest work
Pale. Note: As this is a comparison podcast (hence the name) it will contain spoilers for Wildbow's Pale. Read Pale first!
The Book Club:
The Book Club is a monthly live-streamed discussion between Matt and Scott discussing a novel chosen by our Patreon community. Each month, Patrons can vote on the book, submit questions, and then all can attend the YouTube Livestream to join in on the discussion. Episodes will also be released on the Doofcast feed after the end of the live stream.
Do The Write Thing
Every week Jarvis and Matias and sometimes a special guest have to Do the Write Thing: set a timer for 30 minutes and write a complete short story built around three randomly generated words. Then, we read the stories on the podcast and talk about what we've learned in writing them, making off-kilter jokes along the way. We also read and comment on listener submitted stories, so please, write along with us.
Mmm... Whatcha Say
A week by week recap and discussion podcast going through each and every episode of the hit mid-2000s teen drama:
The O.C.
Each week, Scott and Elyse Daly will watch an episode and get in front of some microphones to talk about these wacky teens and how old they make us feel.
The Costs:
And here's the part that you're all probably wondering about. How much does it cost us to keep this thing going? Producing and hosting podcasts is unfortunately not cheap, and the more shows we produce the more those costs go up. Right now here's what it costs us to produce our content each month:
$50 on podcast hosting
$10 on website hosting
$40 on recording/editing software and equipment
$50 on books, TV shows, and movie purchases
On top of that, we like to give some of that money back to the community we love and respect so much. We're hosting regular fan art/writing contests that results in cash and other prizes. Part of your support goes directly toward funding these prizes.
But by far the most costly part of producing these shows is the time investment. In order to deliver the quality content you guys expect we spend a lot of time producing each episode. As an example, here's approximately how much each episode of We've Got Worm takes to produce:
4 hours reading time per person
6 hours on show prep and scripts per person
2 hours recording the episode per person
1 hour editing the episode
1 hour on art, show notes, publishing, and promotion.
And that's just one of our weekly shows! Our dream is to one day be able to do this full-time, but in the meantime, we've got to juggle these time investments with our day jobs. This is why your support is absolutely critical. Not only does it encourage, focus, and prioritize us, but each and every dollar you contribute gets us a step closer to our goal: To grow, expand, and spend our lives talking about great stories and why we love them.
Thank you so much for taking the time to visit our Patreon page! If you'd like to support passionate independent criticism and analysis of great art we encourage you to pledge your support to Doof! Media. In return, we've got some great exclusive bonuses for each and every one of you. Thank you!
An Original Audio Narrative
We do more than just critique other people's work! At this level we will launch our first Doof! Media original content: a serialized audio narrative podcast written by our very own Matt Freeman and produced by Doof! Media. We can't tell you much more about it right now, but reach this goal and you'll get to see hear what we've got!
9 of 9
Become a patron to
Unlock 462 exclusive posts
Connect via private message
Recent posts by Doof! Media
How it works
Get started in 2 minutes