Doomed & Stoned
is creating Sharing the music & the stories of the heavy underground!
Select a membership level
Get exclusive patron-only merch
High on Fiver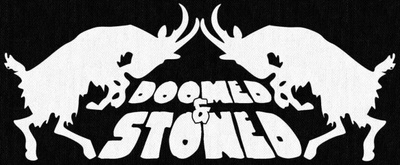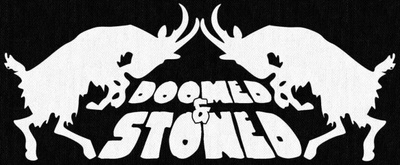 Support The Doomed & Stoned Show and get an exclusive patron-only mixtape each and every month. 

We're always thinking of new perks to add and love to surprise patrons whenever we can with advance listens, track premieres, and album debuts, plus the opportunity to provide us with your thoughtful input on future projects, such as upcoming compilations, album reviews, and more!
Holy Mountain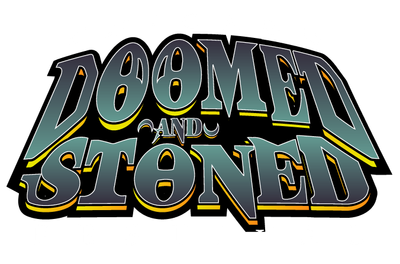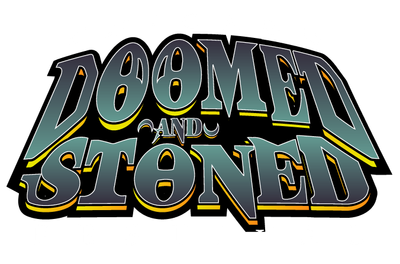 We're now offering a tier for patrons to support the broader work of Doomed & Stoned -- from weekly podcasts to quarterly compilations and special projects.  As Doomed & Stoned continues to grow from one level of excellence to the next, so do the costs of website hosting, Zoom, and software licenses. Our next big step is to build a new "nest" for our growing coverage of the heavy music scene.
To thank you for your generous support moving forward, you will receive a number of thoughtfully appointed rewards:
DJ Billy Goate (founder & editor of Doomed & Stoned) will create customized mixtapes for you -- and we really do mean customized. Four times a year you'll get to choose your own musical adventure. Just tell us what you're into, in the mood for, and itching to discover, then Billy will get to prepare a special mix of heavy music, guided only by his instincts and a megaton of riffs. 
Every three months, new merch will arrive to give you a tangible reminder of the mission you're supporting. This includes a tote bag with our logo, branded sticker, poster with the Doomed & Stoned crest, and a limited-run "negative" t-shirt (black on white) designed by Sean Schock (who has designed for Yob, Sourvein, and many others). 
But wait...there are even more perks for this tier! 
We want you to give you something else: early access to our critically acclaimed compilation series, with at least one new volume released quarterly. That's right, you'll have it in your hot little hands days ahead of the general public, plus exclusive track reveals along the way!  
Plus you'll be the first to read feature-length stories from DoomedandStoned.com (including the occasional piece that will ask for your input and feedback).  
That's at least one
exclusive reward every month
, in addition to future enhancements to the tier and all the perks offered to lower tiers. Now how's that for a deal? 
Won't you climb this "Holy Mountain" with us? With your help, we can fulfill Doomed & Stoned's mission of bringing authentic, in-depth journalistic coverage of the music, bands, and scenes of the heavy underground around the world.
By the underground.
For the underground
.
Includes
Exclusive Organic Tote Bag -

By popular demand, we've got merch coming for loyal patrons!

Exclusive Sticker -

By popular demand, we've got merch coming for loyal patrons!

Exclusive Poster -

By popular demand, we've got merch coming for loyal patrons!

Exclusive T-shirt -

By popular demand, we've got merch coming for loyal patrons!
About Doomed & Stoned
You may not have noticed, but right under our noses a movement is afoot.  Bloggers and music journalists have dubbed it 'The New Wave of Traditional Heavy Rock & Metal.'  Young bands inspired by the legacy of the 70's are creating new classics, not merely paying homage to the past, but creating something entirely their own for a new century and a new generation. We're talking heavy underground doom metal in the style of Black Sabbath and Deep Purple; wicked riffing stoner/psychedelic rock in the style of Blue Cheer and Hawkwind.  
If you're as passionate as I am about discovering these bands and giving them exposure through high quality film, podcasts, album reviews, and band interviews, please support the work that I'm doing!  I work on a very low budget and aim to give hard-gigging bands and local music festivals here and around the world quality coverage they deserve.  
It's the underground covering the underground, working on a shoestring budget, and looking to get better and better at it every day.  Watch, listen, and read what I'm doing now at
www.DoomedandStoned.com
(reviews, interviews), 
YouTube
 (live shows), and 
Mixcloud
(weekly podcasts, featuring over 2 hours of new music from killer bands the world 'round).
With you're help, I can take a good thing and make it great, and we can all celebrate in knowing that we helped champion bands who are truly putting forth their creative best to contribute to this style of heavy music we love so much!   Even a few dollars helps to keep me on the road, paying video camera rental fees, software for the podcast, wi-fi for interviews, web hosting fees, cover charges at shows, gas for the car, and even just a cup of coffee for my journey, wherever it takes you.  
There is so much to document in this important time in heavy music history.  Thank you so much for helping me to keep local music alive!
(Thumbnail image by Alice Stargzer) 
(Cover photo by Alyssa Herrman of Foto Phortress)
Become a patron to
Unlock 137 exclusive posts
Connect via private message
Recent posts by Doomed & Stoned
How it works
Get started in 2 minutes