Dottobow Studios
is creating Webcomics
Select a membership level
TA-DA it's me
Thank you so much for your appreciation! Every dollar helps the webcomic keep going. It's a tier of
PURE
support with a tiny reward included. 
· Access to upcoming news, announcements, etc. Randomly updated.
Still young, Still blossoming
· Upcoming news and announcements.
· Early access to one chapter ahead it will be uploaded publicly. 
Bon Appétit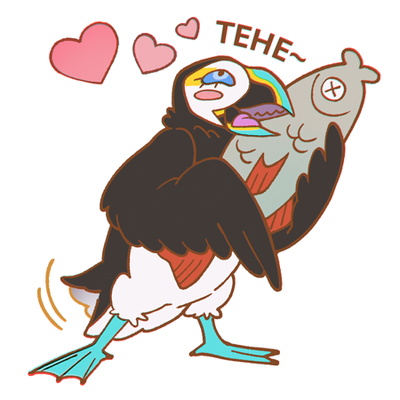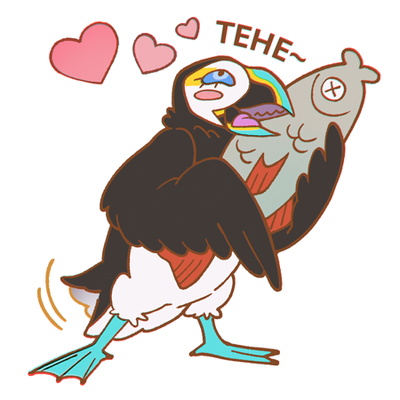 · Upcoming news and announcements. 
· Early access to one chapter ahead.
· Private music livestreams of the webcomic progress. Nobody except you knows where and when. 
· Step by step progress shot of one webcomic page: from the early sketch stage to the final result. 
About Dottobow Studios
* patreon page is under constructions and isn't working at this moment *
Hello there!
That's us,
Dottobow
, on the line and currently we create a webcomic "
Throw Off The Bowlines
".
Dottobow is a team of 4 people who're working together on the story. All of us have been drawing the whole life, closest friends, webcomic startuppers in the Internet community. Our distinctive feature is a blue yonder-colored polka dot bow tie.
"Throw Off The Bowlines
" is an ongoing web-project we've been working on since summer 2019. It's written in the genres of comedy, magic fantasy, thriller, adventures, a bit of romance as well.
A brief story description:
blah blah blah
Why we need your help
The work on the story takes up most of the time, although art isn't our full-time job (yet). It's exhausting and mentally-debilitating
every
day hobby routine combined with the main work. Yeah, work after work with no holidays or vacations included. Sounds depressing, huh? However, this is how the things are currently going. We run on a hamster wheel from one day to another, trying to make ends meet in order to support our families and get our webcomic keep updating. Patreon will allow us to change the things upside down and make our dream about earning money from doing what we love to do true. Thanks to support of our beloved patrons,
we would be able to focus even more time on the story creating
instead of taking tons of commission and low paid work. Also,
we would have a chance to pay more to our precious colorist
in order to give her everything she deserves for her hard work on the color part. We really re-e-e-e-eally want to bring something
meaningful
to this world while we're alive, even such little, but important to our hearts, thing as comic stories. Even though most of projects are existing only in our imagination, with your help we
can
give those ideas a beautiful picture-shell and make characters tell their stories in this true world! "Throw Off The Bowlines" was the first to be drawn, but believe us - it's only the beginning :''')
"There's a million things we haven't done. But just you wait, just you wait..." ©
Being fans of animated movies from a very young age, we value a story plot in the first place. It could be simple or, otherwise, a veeery deep one, well.. that doesn't actually matter, but such story would totally leave a lasting impression long after you watched it, or read. Living in a century of many conveyor ideas made for money, we're determined to create stories with nature for which we fell in love with animation back in the day! That's if why we concentrate more on the plot, characters and actual events happen to them, and less on the content which is made for hype or fanservise. "Blue flowers" and any of our future projects would totally have that Miyazaki vibe which you and us love so much, we promise.
"Throw Off The Bowlines"
will
always be free to read on Webtoons.
The Patreon page was created as a place for fans who are willing to support the webcomic and receive something sweet in return such as: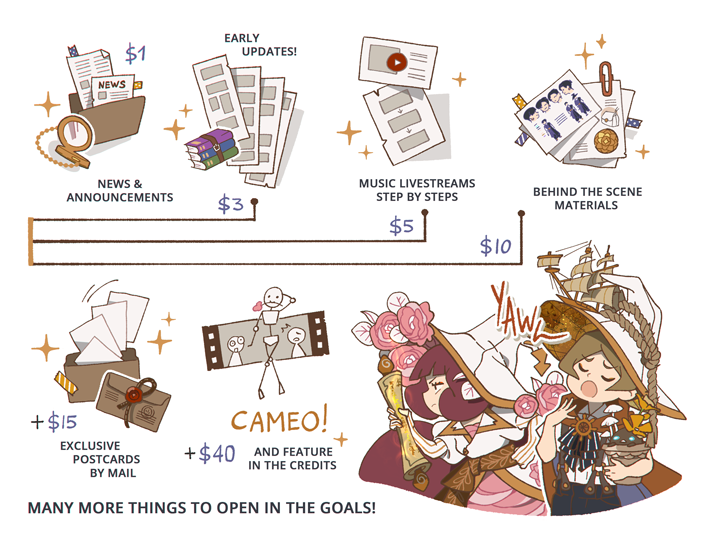 We definitely want people supporting us to get something of worth. However, pledging is not a thing you have to do. Yes, it really does help us to focus on our independent web-projects and produce more chapters as fast as we possibly able to do, but even if you can't afford to help us with money, we extremely happy to have your love to webcomic
by comments, favs, reblogs, link sharing and just enjoying your reading.
Thank you for stopping by our page!
twitter
instagram
Shippers' joy: romantic brief sketches and doodles will be added to one of tiers. Some life-giving dose of bright pure feelings to your patreon feed! 
1 of 5
By becoming a patron, you'll instantly unlock access to 2 exclusive posts
By becoming a patron, you'll instantly unlock access to 2 exclusive posts
Recent posts by Dottobow Studios
How it works
Get started in 2 minutes