Douglas Pryor
is creating a future with hammers.
Select a membership level
The Rabbit Trail Tier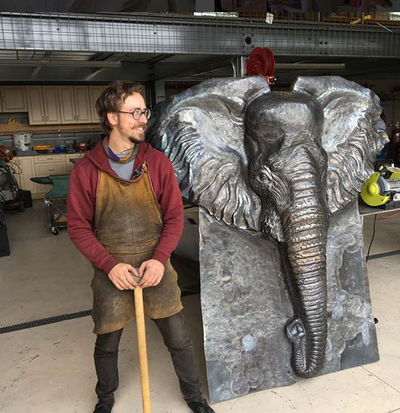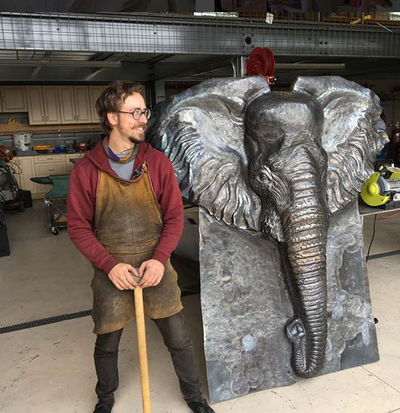 Get lost down the rabbit trail with me with my best and only tier. Prepare for passionate rantings on sculpture, way too much information about metal work, and perhaps unreasonable amounts of love for tools and all things hand made. This tier will provide access to everything I create for us exclusively here on Patreon.

-You will see into my creative method: the research, the clay modeling and the trail and error that leads to technique break throughs.
-Insight and detailed descriptions of my tools, my pitch, how I form the metals into sculpture. 

-You will see into my sketch book, behind what I'm working on, my travels and who I study with and from.

-I will share who and what inspires me and how that affects what I want from my sculpture.

-You will see my failures, you will see my victories. Our work is not a highlight real,and you will see the grit that forces creation. 

-I will announce availability to workshops here first before going public on my website.

I have struggled for a while to share online the same experiences I try to provide in person at workshops and demonstrations. I think Patreon is the best opportunity to share perspective, have personal communication, and more transparent insight into the ideas and techniques that make my artwork.  So thank you, really thank you for believing in this enough to make it a part of your life. Thank you for supporting my work by contributing, literally every little bit helps. All contributions go toward new and more challenging works and I can't wait to share them with you. So thank you for making it happen. 
Lost in the Elephant Grass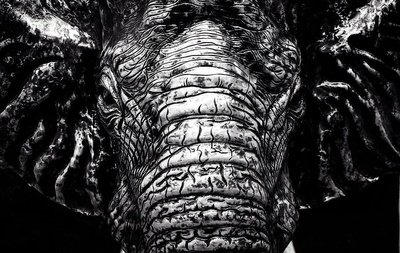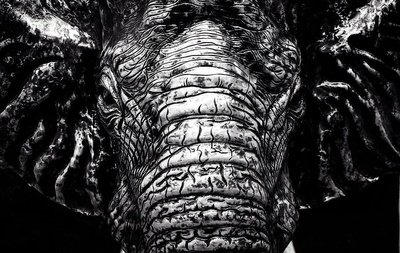 This tier is my first attempt at online classes. It's more step by step nature will let us follow along the projects together in much easier way.
This will be a focused no nonsense project by project online class format. We will cover all of my warm up projects one by one that I teach in workshops all over the globe.
We will also cover tool making and the purpose behind each individual chisel. It won't be exhaustive I promise, but we will be focused and comprehensive.
I would recommend these online classes for those who want to practice before taking a workshop with me, for those who have already taken a workshop and want to use these video's as a refresher. Or if you are looking to expand your knowledge and practice with sculptural chasing.
So for those of you who want to dig deep, come and lose yourself in the elephant grass with me.

About Douglas Pryor
I am a raising and chasing artist using chisels to sculpt metal. My particular focus is exploring and pushing the natural boundaries of what a single unbroken piece of material can create. I want to make things the world has not seen in a long time, using recognizably traditional human powered techniques. Traditions are only as healthy as the people who keep them alive, and that is the journey I want to share. I want to share the collective effort of breathing new life into these human metal working techniques.
Thank you for being a part of this journey, and thank you for adding your momentum to the art that has changed my life.


By becoming a patron, you'll instantly unlock access to 129 exclusive posts
By becoming a patron, you'll instantly unlock access to 129 exclusive posts
Recent posts by Douglas Pryor
How it works
Get started in 2 minutes