Select a membership level
Bronze
Thank you for your support!

• Patreon Backer Discord Role

This Tier DOES NOT include a game key! 

Includes Discord benefits
Silver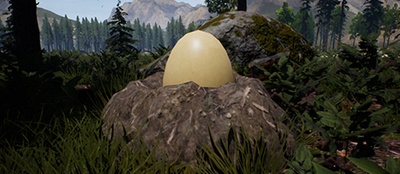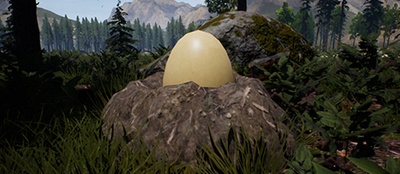 Thank you for your support!

• Patreon Backer Discord Role

This Tier DOES NOT include a game key!
Includes Discord benefits
Gold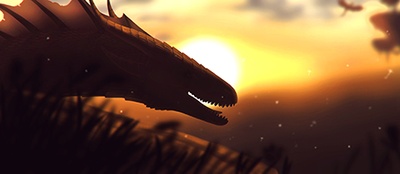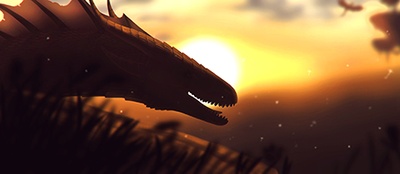 Thank you for your support!

• Patreon Backer Discord Role

This Tier DOES NOT include a game key!

Includes Discord benefits
About Draconia
!!!PLEASE READ!!!!
This Patreon page is for players, who want to support us beyond the purchase of our game on Steam. 
Disclaimer: We do not issue refunds once you have received one of your items from the Tier you purchased. If you haven't claimed any of your items yet (steam keys, in-game items & additions), you can get a refund within 30 days. 
.......................................................................

ABOUT THE GAME
Draconia is an open-world dragon survival game with RPG elements being made in Unreal Engine 4. Play as one of six different dragon species and take over the sky or the land.
Follow the path of Taruk and uncover the story behind Draconia through quests, secret locations and various characters in single player and multiplayer mode.
FEATURES
Choose one of several dragons, hunt to feed yourself, find water sources to drink from and develop your character through various tasks and events.
Draconia features:
Character Customization: Give your character a custom name, change its pattern, colors and body parts, such as horns or tail tips or choose from pre-made textures.
Character Leveling: Complete tasks, quests and events to level your character and make it stronger. Spend talent points to increase your dragon's traits.
Optional PvP: Play on servers without being afraid of being attacked by other players. Simply disable PvP in your character profile and enable it if you want to have a battle with someone else.
Group and Clan System: Go on your journey and bring your friends with you by inviting them to your group or creating your own clan, which allows you to announce events and keep track of your members progress.
Create useful items: Build a hoard to hide all your treasures in, create objects which improve your dragons stats or add temporary buffs.
Nesting: Build and defend a nest and raise your own dragon hatchling.
Questing: Find and complete several one-time and repeatable quests.
Interactive Environment: Interact with several objects in your environment to gain useful buffs or uncover more parts of the story.
Dragon Dens: Earn yourself a place you can call home. Unlock and upgrade your own den to live a more comfortable dragon life.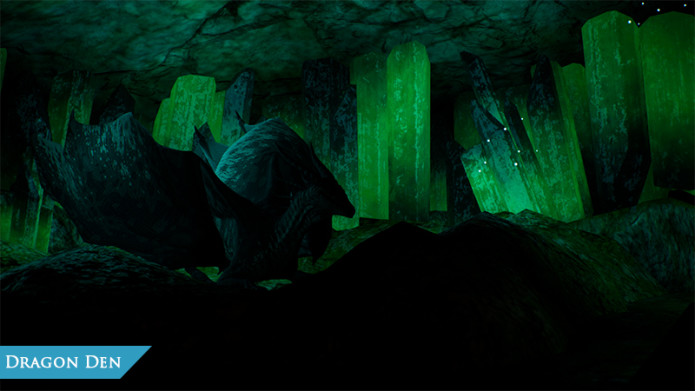 NO EXCLUSIVE CONTENT
Every character, pattern, object or skin added by our backers will be available to everyone, who owns the game. Locking content behind paywalls can ruin the experience of players, who are not able to afford additional items.
We think that creating something for the game and being able to say "I designed this!" can feel just as rewarding as owning a texture that is limited to a few people.
OUR DRAGONS

The European DragonThe WyvernThe Eastern DragonThe Lindworm
WILDLIFE
You will also encounter and be able to play as a variety of wild life. These characters will be very basic in terms of game play, but due to high interest, we decided to add them to the list of playable creatures.
STRETCH GOALS
If the core game gets funded we will put all additional money into our stretch goals to add more mechanics and content which will be available to everyone who owns the game.

The skill tree system will allow players to change the elements of their dragon, increase stats and unlock powerful attacks. Each attack has custom effects and sometimes status effects, which will help you in battles.

This goal adds additional hatchling and elder models for each main species.
New characters will hatch from eggs and appear as little hatchlings until they reach a high enough level which allows them to grow to the next stage.
Veteran players get to unlock an elder dragon version of their species, which indicates that they have reached the current maximum level.

The world of Draconia is inhabited by dragon people, which we call "Ka'sai". Unlocking this perk will make them a playable species.
This includes:
Professions: Such as farming, scavenging and herbalism.
Advanced play style: Use different weapons such as bows, daggers and swords to defend yourself.
Advanced crafting: Adds additional craft-able items such as a furnace, which allows players to make weapons and tools from different materials and unlocks the ability to add bonus items, which increase specific stats.
Classes: Adds Ka'Sai classes such as warriors, hunters, shamans and dragon breeders, which have specific base stats and add special skills to a character
Dragon riding: Will allow the player to ride dragons. This mechanic is difficult to work on and is therefor included in the highest stretch goal.
BUDGET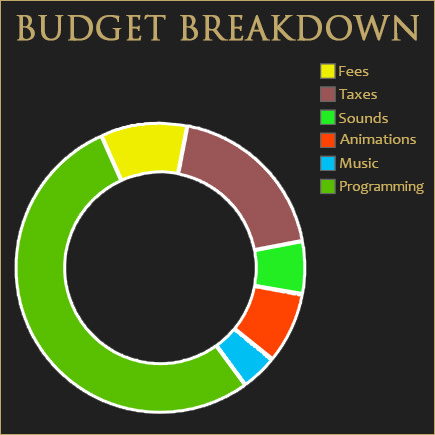 Already confirmed character models, level art & level design will be self-funded to keep the minimum goal low. Reaching the needed budget will also allow us to hire additional programmers and other needed team members, which will greatly speed up the development progress.
SOCIAL LINKS
Steam -
https://store.steampowered.com/app/1295900/
Discord -
https://discord.gg/draconiagame
Instagram -
https://instagram.com/draconiagame/
Reddit -
https://reddit.com/r/draconiagame/
Youtube -
http://youtube.com/c/DraconiaGame
Website -
http://draconiagame.com
Become a patron to
Unlock 17 exclusive posts
Connect via private message
How it works
Get started in 2 minutes