Dragon Laska
is creating a Fantasy Webcomic
Select a membership level
Tenderfoot Traveller
The land of Zustatek is huge, and you just want to explore a little bit.
You'll get :
 •  Pages 1 week in advance to public uploads and pages in full resolution!
 •  Teasers of upcoming pages!
 •  Voting in Patreon polls!  
 •  Access to Discord Server!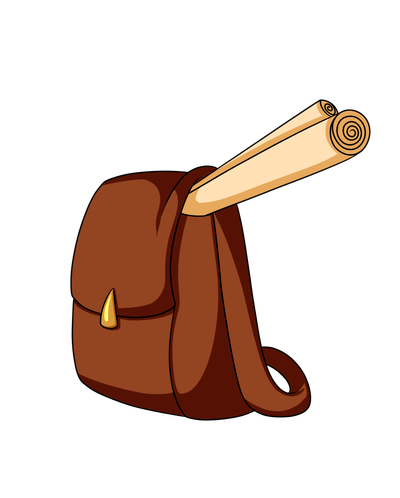 Versed Voyager
The allure of adventure is calling, and you want to answer it.
You'll get :
  •  Exclusive looks at references for future characters.
  •  Storyboards, sketches, progress shots of previous pages.
  •  Concept art, such as character designs.  
  •  Includes all previous tiers. 
Local Legend
Limited (11 of 15 remaining)
You know your lands like the back of your hand, and you want to learn more. 
You'll get : 
  •   A Monthly Bust Digital sketch of any of your characters by BatwingTensei or Meroaw.
  •  Teasers of upcoming pages.
  •  Includes all previous tiers. 
About Dragon Laska
The wind will make the world soar,
The ice will crack and roar,
The fire will drown out the dark,
The ethereal will dance with a spark,
The toxin will interpret the questions,
The magic will light up the answers.
When the 12 sacred hearts meet their destiny is clear. When the world crumbles at their feet, they are the only ones to save it. They are the Dragon Laska.

WHAT IS DRAGON LASKA?
Dragon Laska is a collaborative webcomic written and illustrated by Meraow and Batwing Tensei. It follows the story of six young magic users and their six dragons, and a prophecy that binds them together. Keep the magic alive by supporting Dragon Laska, and you'll get to see some exclusive adventures our brave protagonists embark on!
Read Dragon Laska for free here!

WHY PATREON?
Patreon will allow us to continue working on Dragon Laska, and the more people support us, the more we can put into the world of Dragon Laska! We both want to try make Dragon Laska a part time job so we can put more into it, but currently this is not a viable option. Help us create this reality!
It means we can do cool stuff such as uploading 3 pages a week, livestreams where we draw something you all would love to see, side comics and more!

REWARDS?
We have some pretty special rewards for you all, and they include each previous tier!
For example, the $10 tier, you get:
-Pages 24 hours in advance and at full resolution
-Teasers of upcoming pages, sketches and storyboards of previous pages
-Character concepts, designs, and PSDs of pages!

GOALS?
We have some pretty amazing goals for you all. A lot of our goals will benefit all readers!
At $100, we will do monthly live streams with patron voted content!
At $550, we will release 3 pages a week instead of 2!
At $750, Tensei will start making monthly videos called 'Character Spotlights', a new merchandise-based tier will be added with monthly packages, and our livestreams will also become more frequent with 2-3 a month!
At $1250 we will release side comics for Dragon Laska, exploring more of our world! Patreons will be able to vote on which side comics get created and have early access to them!
Thank you all so much for reading and supporting our webcomic!
This will help fund an extra page of Dragon Laska a week! Dragon Laska will then update with 3 pages a week instead of 2 once this goal has been reached!

2 of 4
Recent posts by Dragon Laska