If you're here then you probably already read "The Sprawl" and like it enough that you want to see more of it. If you found your way to this page and aren't already familiar with the comic, you can check it out 
here. (Mature readers only.)
Subscribe to get Early Access and More!
 You can pledge any amount and you will get early access to every new page of "The Sprawl". I usually post the entire month's pages here on the first of each month, or as each page is completed. So you don't have to wait for the weekly updates.

In addition to early access, I post any news regarding the comic, convention appearances and additional background information on characters who appear in the comic.

And if you do want to pledge more than $1 a month you can get additional content. Concept art, work-in-progress page previews, exclusive Patreon art and more. See the right hand side of the page for a detailed break down of the tiers you can pledge to and what you can get in return.


 The more people who become subscribers to "The Sprawl" the closer we will be to unlocking more content for everyone.
Keep track of our content goals on the left hand side of the page and you can help us reach those goals by getting more people reading and subscribing to "The Sprawl"!



"What happens if you begin posting more pages per month?"


Then you get early access to more pages! In addition, I will always let you know, at least a month in advance (but usually I give even more notice than that) if I'm ever going to post more than the expected number of pages.

Worried you might miss the notice? Patreon allows you to set a monthly cap on what you're willing to pledge. You can set that up right now, so if I suddenly begin posting twice as many pages, you don't end up getting charged any more than you're willing to pledge!
"I want to subscribe! Why are my pledges being declined?"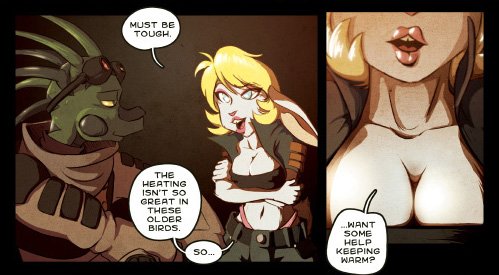 A note regarding PayPal:
Since "The Sprawl" contains instances of nudity and violence I have set this Patreon as "Mature", unfortunately this means
all PayPal payments will be automatically declined
due to PayPal's policies on mature material.
However, Patreon makes it easy to set up a Stripe account or credit card to use for your pledge.
Check in your payment settings page.
What happens when I finish "The Sprawl"?
 Right now it looks like this first volume will be between 350-500 pages.
However, I have an outline that covers several volumes worth of stories set in The Sprawl universe and if there is enough interest to support it, I could keep bringing you more adventures in The Sprawl for years to come.