Dr. Doolittle Animal Sanctuary
is creating a Rescue Sanctuary Catering to Livestock & Special Needs Animals
Select a membership level
Doolittle Dollars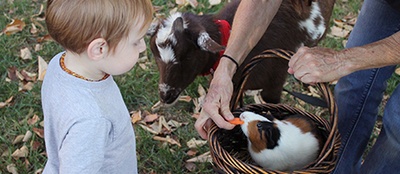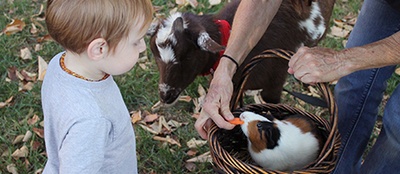 Chat & Participate
Pledge between $1 - $4 per month and receive exclusive access to patreon only updates and input on our days at the farm – such as naming our new rescues, what toys or treats we should try out, and what projects the Sanctuary should venture onto next. 
You will also receive early access to photos, videos, BTS Footage, and direct messaging for questions!
Five Buck Cluck
Photo or Farm Art!
Pledge between $5 - $9 per month and once a month you will receive a digital file of a photo of an animal resident or a drawing of an animal or farm activity by our 8 year old son! 
Previous reward level included as well!
Ten Lil' Piggies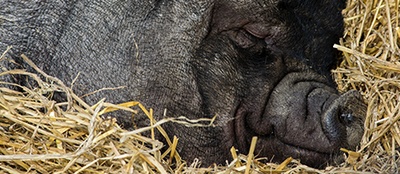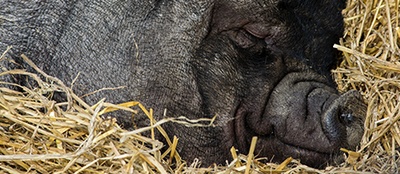 Content Sponsor
Pledge between $10 - $19 per month and receive a special thank you just for you! Any digital content we release, (photos, video, podcasts, newsletters, etc...) we will include your name as a thank you. 
All previous reward levels included as well!
About Dr. Doolittle Animal Sanctuary
RESCUE • REHABILITATE • ADVOCATE
Instagram:
@drdoolittlenc

Web:
http://drdoolittle.org/
We are Eastern North Carolina's only livestock & farm animal rescue & rehab sanctuary. We offer a 10 acre sanctuary
(pastured & wooded)
which is currently home to chickens, goats, and mini-cows; all rescued from lives of abuse, neglect, and abandonment.
We rescue farm animals from all over the United States that have endured cruel and exploitive environments within factory farms. We also help provide support to people who may have lost the ability or means to fully care for their pets, helping relieve the burden, as well as eliminating the stress from the rescues life.
Dr. Doolittle Animal Sanctuary is a fully functioning animal rescue and advocacy farm and every year we spend all of our efforts providing quality of life for animals in need. We offer a safe place where these animals are provided with high quality housing, pasture, food, socialization, enrichment, and medical care specific to each species and each individual's needs. Additionally, these animals are allowed to live out their natural life spans in a safe and loving environment.
However, property, utilities, maintenance, marketing, feed, vetting, farrier, fundraising, transport, animal care in general... it all adds up very quickly. The more donors who sign on to contribute monthly, the more long term decisions we can make and the quicker we can expand! We will be able to rescue so many more animals all because of you!
HOW YOU CAN HELP
Each month your donations will go to providing food, medications, clothing & blankets, toys, treats, quarterly wellness checks, and rehabilitation. It also provides peace of mind to know that our rescues can find solace and protection in our pastures and forestry where they are provided with enjoyable, life-long care.
As the Sanctuary grows we will expand our rescue radius to outside of the state, and hopefully, utilize our funding to rescue nationally. This way no animal will be left to fend for themselves, and we can provide homes for any animal that may need a forever home, or even a sleep-over-home till they find their forever family!
SPONSORSHIP & ADOPTION
Dr. Doolittle Animal Sanctuary is open to the general public by appointment and provides a place for people to meet, feed, and interact with farm animals who are happy and relaxed. Many people who come to the facility to meet farm animals for the first time and are surprised by their individual personalities and friendly nature. In this way, the animals who live at the Sanctuary serve as ambassadors for the billions of farm animals exploited every year.
We are excited to offer individual sponsorships for all of our animals here at Dr. Doolittle Animal Sanctuary! Through single animal sponsorship you will help with their feed, daily needs and medical expenses, all while developing a personal relationship with your loved one.
Small, Medium, & Large Pet Sponsors will get a personalized certificate, as well as a quarterly Compassion Crate that can contain items such as a note, photos, and updates of their sponsored animal.
We have several types of tenants here at the farm. Those who come here forever, those who come here in the mean time to recoup from trauma, or those waiting to find their forever family. Specific animals that are looking for their forever families will be posted below and you can feel free to contact us for more information!
WHO WE ARE
Over the past five years, our goal was to own a farm of our own – a place where we could find solitude and peace. We left the hustle-and-bustle of travel and big city life to find ourselves in one of the smallest towns in North Carolina. Living a simpler existence, bartering for things we need, providing quality in life, not quantity.
WHO IS THIS MR. KING FELLOW?
When Mr. King came to our farm he was undernourished and rambunctious. His unease and lack of confidence was detrimental to the flock's dynamic.
Over several months, Shane took Mr. King under his wing and gained trust. He established trust and by that, the rooster learned confidence. Mr. King serves as our allegory, a symbol of what love and compassion can do for any animal, no matter how detrimented and depleted of their emotional sustainability. We were there for his first crow among the hens, the very same hens he leads with pride... and shows them, as well as our new arrivals, that all hope is not lost.
THANK YOU
We cannot thank everyone enough! Any and every donation keeps the farm going and allows us to continue to help animals that are in need.
Want an update more often? Just email
[email protected]
and we will be more than happy to tell you what your sponsored animal has been up to.
To date, we have rescued over 100 animals – large and small, all deserving of being free of abuse and neglect.
GOAT LEVEL UP!
Reaching our goal of $250/mo will allow us to build an individual shelter for our goats in their grazing area so they will be able to have direct access without having to be corralled from the barn to their field!

This goal will also allow for us to stock more goat feed.

1 of 7
Become a patron to
Connect via private message
Recent posts by Dr. Doolittle Animal Sanctuary
How it works
Get started in 2 minutes