LVLDEAD
is creating tabletop games, art, and twitch content.
Select a membership level
Gravelurker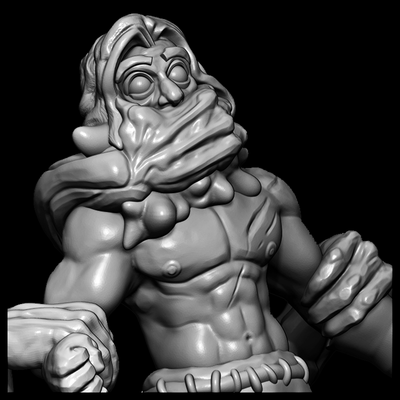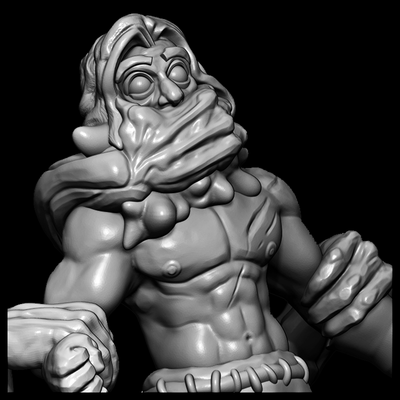 Thank you for your undying support!
This tier offers:
Access to respective twitch/game discords
Early access to game announcements
Access to patron Exclusive Dungeon/Raid Boss Polls
Includes Discord benefits
Dread Forged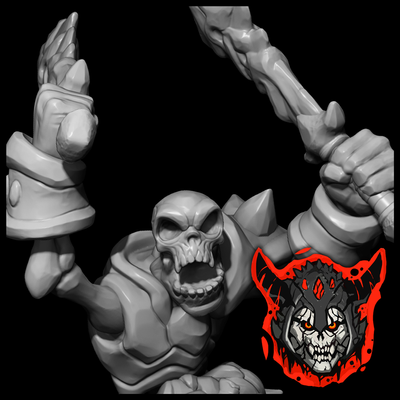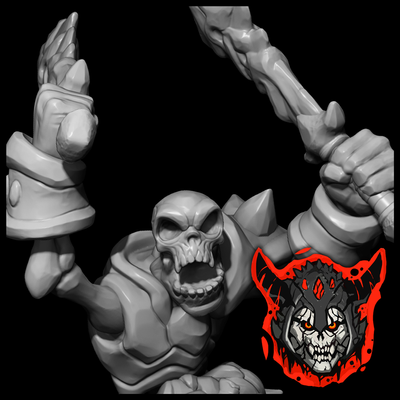 You have gone into a frenzy and easily tear through the enemy!
This tier has all of the perks of the previous tiers plus:
Access to any behind the scenes content
Any discount codes for my created content
First dibs on playtesting spots for digitally hosted games
Special discord flair and access to dedicated patron channels
Includes Discord benefits
About LVLDEAD
Feel free to reach out to me via e-mail with any questions, or inquiries for freelance.
[email protected]


THE FORGE MASTERHail Adventurers!
My name is Nick Callow and I'm a freelance artist, game designer, and twitch streamer currently based in Chicago, and I run the forge here. I hope to provide inspiration, support, and entertainment for my patrons all while building a great community. Let's work to craft weapons and armor together by learning new art and design techniques along our journey!
WHAT DO I HOPE TO ACHIEVE?
I hope to use any funds gathered through Patreon to support my art endeavors and journey into game development with a focus on the tabletop scene. A portion of the funds will go towards creating an LLC to assist with the legal side of the production of games and their respective content. This will also allow me to hire on additional artists, designers, writers, etc. if needed.
Currently I am developing the tabletop role playing game 
Might of the Mountain
 and hope to launch a Kickstarter mid 2022 for hardcover/paperback copies of the core rules and supplements. I am handling all the design and art from the ground up.
"WHAT LOOT WILL I GET IN MY QUEST TO SUPPORT YOU?"

It is fair for an adventurer to ask such a question... 
As a supporter you can gain access to the following:
Early game and Kickstarter announcements
Exclusive behind the scenes photos/videos
First dibs on playtesting spots for digitally hosted games
Special Discord flair and dedicated patron only channels
As support grows on Patreon I will be able to spend more time designing, producing art, and building the company. This extra time will allow me to continue to create fun and hopefully slightly addicting games for you all to enjoy.
FUTURE QUESTS!

I love designing and making things fun for people. Therefore, I would like to structure this Patreon around an ever growing world with dungeons and raids. In joining the page you will be joining the army of the Dead and we will work together to unleash what lurks below the forge!
With
Patron Powered Stretch Goals
 as more people come on board the world will open up and even more exciting content will be released. 
Bi-Monthly Dungeon Boss Art and Lore - (50) Patrons
Bi-Monthly Raid Boss Art and Lore - (150) Patrons

Bosses
will be delivered to Patrons on a
Bi-Monthly basis
. Meaning voting/concepts will take place one month and the following month the art and lore will be delivered during the month.
MONTHLY SUPPORT BREAK DOWN



GRAVELURKER


Gravelurker
or higher gives you
access to early game announcements, access to behind the scenes content,
 as well as an invitation to
participate in Patron exclusive Dungeon and Raid boss polls
.
DREAD FORGED
This tier gives you access to:
All Gravelurker perks listed above
Any discount or bundle codes for my created content
First dibs on playtesting spots in my digitally hosted games
Special discord flair and access to dedicated patron channels
FEEL FREE TO REACH OUT TO ME ANY TIME!

Twitch Channel
Twitter

Might of the Mountain Landing Page
I would love to hear your opinions and start some conversations with you!
Twitch
is a very active platform for me and a great way to interact! I often stream my art and design processes and would be more than happy to talk to other designers/artists whether you're experienced or looking to pursue a career. If art isn't your thing you can hop in and tell me about your games, yourself, your cat, or whatever you'd like!
Feel free to hop in my 
Twitch Discord
to share your artwork or a bit of your daily life with us.
Thank you again for taking the time to read about the Dread Forge! I truly hope to form a community and give people a space to break away from the real world and delve into fantasy. I value your time and opinions and hope you'll join me on this journey!
With thanks,
Nick Callow
"WAKE THE DEAD"
The ground rumbles and chains rattle as the dead rise from their graves and begin lurking towards the Dread Forge!

UNLOCKS - Dungeon Bosses

Dungeon Boss Patron Polls
Bi-Monthly Dungeon Boss Art and Lore
1 of 2
Become a patron to
Unlock 30 exclusive posts
Connect via private message
How it works
Get started in 2 minutes