Welcome everybody to my patreon!
I'm an artist living in the tiny Netherlands. I sometimes create artwork for books and games and personal commissions, but mostly I create personal art, comics and other art related things to make my dreams come true and do what I love best; trying to bring my ideas and my fantasy worlds to life! 
Why Patreon? 
I absolutely love creating things. For several years I have been creating merchandise and books with my own artworks and sell them in my etsy store and conventions. It gives me energy and it makes me very happy when I see people buying my work and thanking me for it :) You can find more of my work on my site:
www.dreamchasergallery.com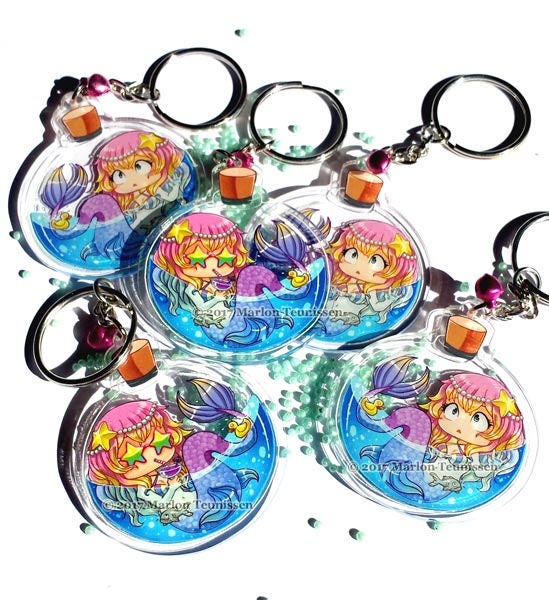 Thanks to the great collectors, followers, publishers, galleries, partners who support my art I have already been able to bring many of my art projects and ideas to life. Patreon is another way for me to connect with those who love my work in a more personal way.
Every Patreon support is truly appreciated,




What are my current projects?:

- Wings and fins, fantasy coloring book

After the succes of my first coloringbook "Zodiac dreams" I decided to create another one featuring mermaids, angels and fairies.
Current status: 1/3 of artwork done!
- Heartlandstories comic series

In 2015 I finally got to publish the first book in my " heartlandstories" series names " robocity". I had spend almost 2 years on this comic, and it was published by Dark dragon books in the Netherlands and Belgium. The first book already sold out within 4 months and I am working hard on my second book. With your support I will be able to spend more time working on my comic and I will give you exclusive previews in return. I am currently trying to find a way to have my comics released in english and other languages as well.
Current status: Inking fase
- Merchandise

And finally there is merchandise. As mentioned earlier, I love to create things with my artwork and sell them at conventions. When designing and producing these items, there is a lot of trial and error. I always to to improve and expand on my merchandise wich range from noteblocks, prints, ACEO cards, to keychains, Original art, bookmarks, books and much more. I would like to do give-aways in the future for some of my merchandise items when we reach a certain milestone :)
How Patreon helps you to help me
Patreon is like an ongoing Kickstarter. Instead of supporting one product, you sponsor me, and my work, with a monthly amount that you set yourself. It starts as low as 1$ per month - and the rewards are ongoing, too! Patrons can access content via the Creations/Activities tab above, and any future updates will be automatically sent to your e-mail so you won't miss a thing! You get to see artwork sooner than anyone else; you can view
sketches 
I never share elsewhere, you get access to my timelapse and tutorial
videos
, and there's
commissions, prints,
watercolour art, colouring pages and a ton of other stuff. And with your help, I will be able to
Purchase tools and media for making Art.

Support my coloring book project.

Support my "Heartlandstories" comic series project

Preparing new handmade gadgets for Comicons (prints of most type, illustrations, pins, bookmarks) and...

Money to purchase stands and tracelling to conventions (like fuel, car, hotels, ads, etc).
Scroll down to the rewards to see them, and pick yours!
You can cancel, downgrade, or upgrade your support at any time. If you're still not sure how the financial aspect works, here's the link to
Patreon's FAQ
. 
What will I get for supporting you?

You will have exclusive access to WIPS ( works in progress) I never share anywhere else (you can offer feedback and suggestions), and also get to see new finished pieces days before anyone else! You can read my newest comics when you pledge $2 or more and be able to join my
monthly sketch giveaway raffle
. The $5 tier and above also has access to never-before-posted step-progressions of some of my older artworks, Personal tuition, discounts in my etsy Store, exclusive access to private emails with wallpapers and colouring pages, sketches + more! Check below for what is regularly planned:
Sketches

Time lapse video'sWork in Progresses
Linearts for coloring and practising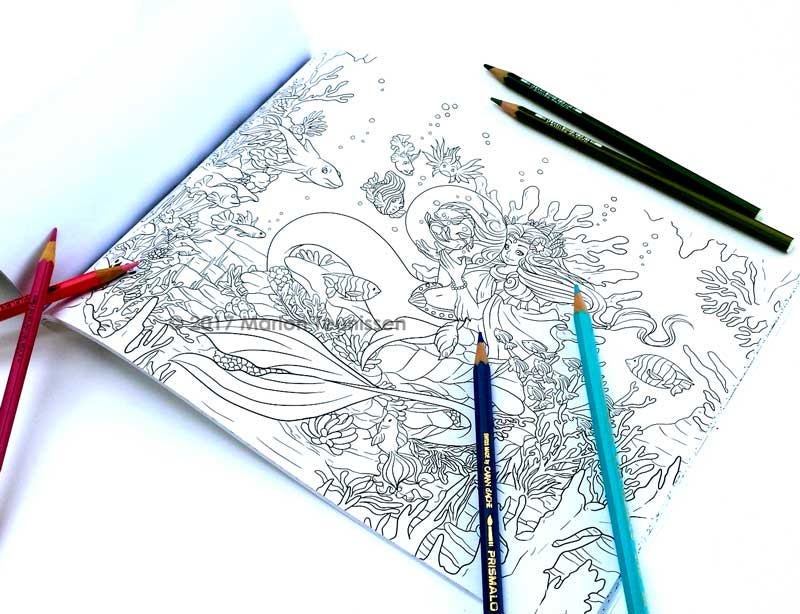 Behind the scenes of my comics



So THANK YOU for pledging your patronage to make these happen and joining me in my journey as an artist. You amaze me with your support.

Lots of love
Marlon <3