Dreamsavior
is creating Game Utility
Select a membership level
Treat me a can of cola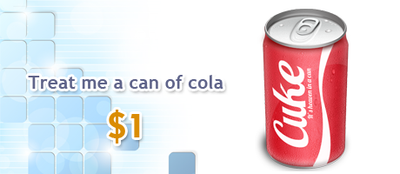 Like every body else, a can of chilled cola on a hot weather can make me more focused.
By treating me a can of cola, you will get:
My (eternal) gratitude.
Access to patron-only features.
Treat me a cup of coffee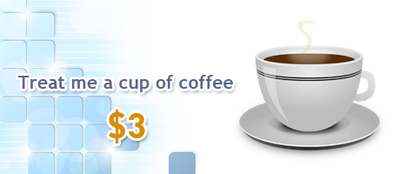 Thank you for keeping me caffeinated!
Benefits of treating me a cup of coffee :
Makes me more motivated to work late at night.
Access to early version of all the releases
Get access to The Lab, and witness closely how your tools are being made.
All previous benefit.
Treat me a burger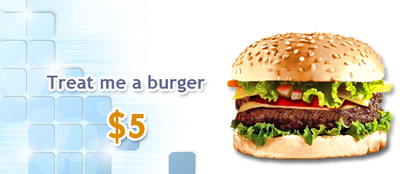 For me, it's always good to start a day with a burger. Burger is convenient delicacy that can be enjoyed while your other hands on top of a keyboard. It can fulfill your basic necessity while completing your code...hurray!(?)
Benefits for treating me a burger :
One less hungry programmer. 
Access to Ideabox page, where you can post your ideas, suggestion, opinion ... and has a chance to witness your ideas manifested as a real life RMMV Tools.
All previous benefit. 
About
Or get public version at
dreamsavior.net
____________________
Hello fellow makers,
Just like most of you who's reading this article, I am both gamer and indie game creator.
As a gamer, I love playing games. As a programmer I like creating games. I'm grateful that RPG Maker MV fulfills these two purposes. RPG Maker MV is a magnificent software that makes creation of a game … a game! Not to mention, this software has potential to bring our dream to life as a playable game. That's truly wonderful.
But this magnificent software can be pushed further for greater perfection.
So, I made a small software to make our RPG Making process easier.
RMMV Toybox
RMMV Toybox is a free-open source collection of tools to make your RPG-making easier.

One of the RMMV Toybox's tools has developed rapidly and later evolved into a stand alone application that we know today as
Translator++
.
Originally RMMV Toybox is a tool made exclusively for a game that I created using RPG Maker MV. But as the time goes by, I realized that making this tools is more fun than making the game itself. Finally, I put more details and redesign it so that it will be suitable for public release.
But maintaining these software alone while working full time is draining a lot of my time and energy.
So… Here I am pleading for your support.
If you like these tools, you can support me by :
Buying original copy of RPG Maker MV… we need those genius guys to keep making these kinds of thing.
Giving me constructive feedback.
Tell others that you like these tools.
Become a patron.
Why become a patron?
I believe in this famous formula:
Excelent software born from one's time and power of creativity. I'm sure I have no problem with idea nor creativity. I had tons of idea in my mind about what tools to create in order to make your RPG making process better. Your excelent feedback and ideas also helped me a lot in this part. To be honest, time is the one that I'm currently struggling with the most. All your financial contribution will make sure that I have more time for creating new tools for RPG Maker MV, otherwise I'll get 'distracted' by fulfillment of daily necessity. Please understand, I have to make sure my fridge back home isn't empty.
Although writing programs in html and php does not cost much (except our time), supporting tools in other hand … either hardware or software … do cost us few bucks. Your financial support will help me get the tools needed to speed up production.
Thank you very much for being patron of RMMV Toybox (or considering to become one).
Where to download RMMV Toybox?

Visit download page
here
.
550 Patrons or $800 per month:
When I reach 550 patrons or $800 per month (whichever comes first), I will make a module to handle Unity engine.

View Translator++ milestones here.
4 of 4
By becoming a patron, you'll instantly unlock access to 14 exclusive posts
By becoming a patron, you'll instantly unlock access to 14 exclusive posts
Recent posts by Dreamsavior
How it works
Get started in 2 minutes