Vin Esposito, Ms, DC
is creating a community of Vibrant, Resilient Humans
Select a membership level
The Inner Circle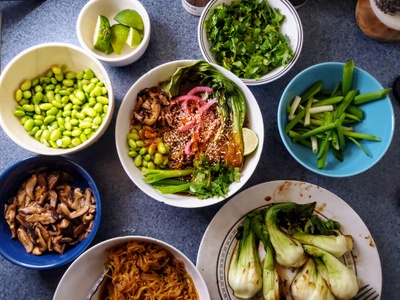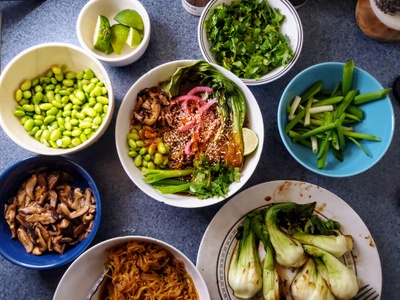 We're all about eating and cooking plant-based meals, nutrition, and health topics of all kinds! Maximize Your Health and Potential!

What's included:
Access to the Inner Circle Private Community
Access to my Exclusive Recipe Bank
Meal Planning Guides
Grocery List
Exclusive Live Q&As
1 Live Cooking Class per Month
Includes Discord benefits
About Vin Esposito, Ms, DC
Health looks a little different for everyone. What you do everyday MATTERS! The latest research shows that your food and lifestyle choices
Can influence you in becoming your healthiest, most vibrant self!
Can help you REGAIN your energy and perform at your absolute BEST physically, mentally, and spiritually! Lethargy, a lack of mental clarity, and brain fog don't have to be the norm
Can enjoy deep, high-quality, regenerative sleep, skyrocketing energy, and eliminate food cravings
Can help you understand that everything is a connected. How putting it all together can help you reach the NEXT LEVEL!
Imagine if…
You could create an action plan for healing.
You could take back control of your health!
You could stop fearing food, and start enjoying it again!
You can feel confident and comfortable in your body!
You could stop living in fear of mealtimes and start enjoying them again.
You can stop worrying about food sensitivities, and reintroduce foods over time!
You can feel like yourself again, and get your energy levels back!
You can shift your perspective on health & life!
I'm here to help you cut through the noise and help you make lasting changes without compromising on delicious food- one the of the true pleasures in life!
The key principles underlying my approach are:
Food can be our best medicine
A blend of Western Science and Eastern Philosophy when it comes to using food as therapy.
Make weight loss effortless and joyful
No Fad-Diets
Enjoying food is one of the simplest, purest pleasures we experience
The food on our plates is not the only thing that nourishes us. Other aspects of our lives like our work, relationships, financial independence, creativity all play roles and are equally important and deserve our attention
We're all different. Bio-individuality should be the guiding force behind any lifestyle or food change
Focusing on building upon small, sustainable food and lifestyle modifications. These can manage chronic disease as well, if not better, than conventional medicine
My method is rooted in the The 8 Core Principles for Healing

Your Purpose
Belief in Something Greater Than Yourself/Higher Power/Intention
Your Social Circle/ Close Relationships
Breath
Sleep
Exposure to Natural Light
Nourishment from Real Food
Body Movement
Through this method, my clients have achieved:

A Fitter and More Toned Physique
Improvement in Symptoms of Chronic "Dis-Ease"
Reduction in Cravings & Improved Digestion
A New Passion for Cooking Healthy, Delicious Food
Boost in Energy
Mental Clarity
Self-Reliance and Self-Resilience
A Healthier Family
Hope to see you soon!


FAQ ABOUT PATREON 
What is Patreon, and how does it work?

Patreon is a micro patronage website to support creators.  In return you will receive access to exclusive content, ideas and a platform for co-creation.
By clicking on "Become a Patron" and filling the required information, you'll get instant access to original content (old and new) that you can only see on Patreon. For more info, visit the Patreon FAQ.
When will I be charged?

You are charged the day you sign up. You'll be charged every first of the month after that.  Therefore, if you join on May 23rd,you'll be charged that day and then 8 days later, on June 1 also.
In that case, you might want to wait until the beginning of the month.
Patreon does not allow reimbursements.
Can I cancel or change my Tier?

Yes! At any time, you can change your tier or cancel so there's no pressure if you change your mind. If you cancel or change your membership, the change will be effective only on the 1st of the following month.
Patreon does not allow reimbursements.
Become a patron to
Unlock 45 exclusive posts
Connect via private message
Recent posts by Vin Esposito, Ms, DC
How it works
Get started in 2 minutes