Hi friends!
We're a medium sized Catholic family who are trying to be as awesome as the God we worship. If you like the kind of stuff we do, toss a buck or two in the pledge jar. The hope is that, some day, we'll be able to travel around the world, helping other Catholics become better parents, house-holders, and stewards of this good world.
What's that? You want some examples of stuff we've accomplished so you have some assurance we're not going to waste our time watching Game of Thrones and playing flappy bird?
Fair enough, below is a rough cross-section of who we are: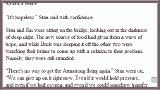 Hi I'm Paul, the father of this family.
I've done dramatic readings of 
books
, 
articles 
(like this one), and 
rambles 
on various topics. I 
improvise
(mostly on the piano) as well as sing both solo and in a chorale. I also like writing
my own lyrics
. I even made
a terrible music video
! I 
maintain
three
blogs
, wrote a
120K-word science-fiction novel
(building on the work of 
Shamus Young
with whom I also
co-host a weekly podcast
) and have
another book
in the works. I've also written some 
long-form poetry
.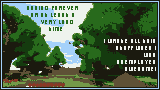 I've done a number of 3d modeling 
commissions
and 
collaborations
, one of which was a 
feature length movie
. I maintain 
my own website
, mess with 
Python
, wrote some code for 
Minecraft
, and enjoy crafting 
parametric geometry
. I like making real life objects as well, including 
ferrocement structures
and 
sculptures
, 
tree forts
, 
wood
carving
, and 
plate armor
.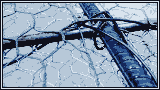 I also act, and have starred as the mad king Macbeth, the crazy nephew Teddy, the murderous king Claudius, and a few others.
So, yeah, I like making things and keeping things well organized. I'm not often on Facebook like Anna, but you can contact me right here on Patreon!
Hi, I'm Anna, the Mom.
I paint, sew, arrange flowers, garden, cook, run a local Catholic Mom's group, give presents to everyone I know on their birthday, and remind my husband to not crash his motorcycle. Oh, I also take care of our six kids: Leah, Charlette, Teddy, Barney, Cody, and Gwen.
I have a photographic memory, so I can still find things even when it's messy, and I like to improvise instead of scheduling things. No structure! No rules! I do whatever I want!
I don't have a website like Paul, but you can find me on Facebook here: 
https://www.facebook.com/anna.t.spooner
You're still here? Great! The pledge button is just over there! To the right! Patreon will automatically charge your credit card every month for whatever you pledge, and you can cancel at any time with no fees. Even a dollar a month helps!
Thanks for supporting our vision of industrious family creativity, and exploration!
The Paul and Anna Spooners