Hi patrons,
I'm trying to spend less time wearing my "HVAC Engineer" hat so I can find more time to wear the "Being Awesome for God" hat. Difficulty is, I have a wife and five kids to take care of, which, if we're continuing the hat metaphor, is the "Husband and Father" hat that I wear under the other hats... or maybe I need the other hats in order to wear that one?
Anyway, I need to feed, clothe, house, instruct and inspire my family. If you can help me with those first three, I'll have more time for the last two, and I'll consider you all to be part of my family for those purposes. Think of it as an investment, one which I'll always strive to make you glad to have made.
Thanks for your support.
Paul Spooner P.E.
You're still here? The pledge button is just over there. Even a dollar a month helps.
What's that? You want some examples of stuff I've done so you have some assurance I'm not going to waste my time watching Game of Thrones and playing flappy bird?
Fair enough, below is a rough cross-section of projects I've done: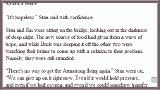 Dramatic readings of 
books
, 
articles 
(like this one), and 
rambles 
on various topics. I 
improvise
(mostly on the piano) as well as sing both solo and in a chorale. I also like writing
my own lyrics
. I even made
a terrible music video
! I 
maintain
three
blogs
, wrote a
120K-word science-fiction novel
(building on the work of 
Shamus Young
with whom I also
co-host a weekly podcast
) and have
another book
in the works. I've also written some 
long-form poetry
.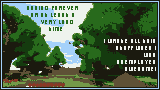 I've done a number of 3d modeling 
commissions
and 
collaborations
, one of which was a 
feature length movie
. I maintain 
my own website
, mess with 
Python
, wrote some code for 
Minecraft
, and enjoy crafting 
parametric geometry
. I like making real life objects as well, including 
ferrocement structures
and 
sculptures
, 
tree forts
, 
wood
carving
, and 
plate armor
.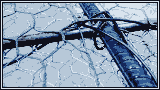 I also act, and have starred as the mad king Macbeth, the crazy nephew Teddy, the murderous king Claudius (seeing a pattern here?), and a few others.