DudeWithoutAName
is creating Adult Games
Select a membership level
Villager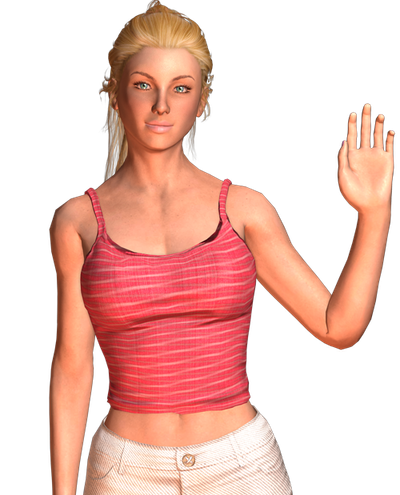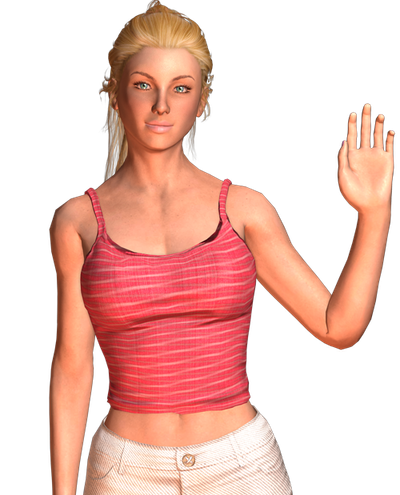 Includes
My gratitude.
All of the above.
Behind-the-scenes & Sneak Peek 4K renders
Limited access for the Discord server.
Patron-only polls.
Includes Discord benefits
Merchant
Includes
All of the above.
Access for the Discord server.
Early access for the game releases (Colors of a New Dawn)
My heartfelt gratitude.
Includes Discord benefits
About DudeWithoutAName
Welcome to my Patreon
I am a new Game Developer, currently working on my first game
Colors of a New Dawn: The Beginning 
 using RPG MAKER MV to do so.  I also intend to create more games of this style when this one is finished, if you like it.
What can I do
My programming and designing skills are limited. Every day I tend to learn something new and improve my current skills. My goal is to learn and adjust as good as possible in order to provide the
best
result I can through my games (
in terms of developing / design / writing)
.
Why I need your support
I created this Patreon page in order to collect some feedback for my games. A successful feedback (
positive/negative comments, votes and polls, more supporters
), will give me the edge i need in order to succeed. 
The game is and will always be free,
but by pledging one of the set amounts, you can receive
early access
to the game releases before they go public, watch
sneak peeks of 4K renders
of released and unreleased content, participate in
polls
and
patron-only posts
and generally help me with the development costs and software costs.
All of the accumulated money 
 will be spent on purchasing game and model designing software and bundles, with the only goal to provide you a better gaming experience.
*Note
:
With the instant charge payment method that I'm currently using, you'll be charged when you pledge and you'll also receive any tier rewards according to your pledge instantly.
Colors of a New Dawn: The Beginning
Current version of the game:


Public Release
 - v0.0.5 full
(03/6)  Available for everyone



 
Early Access Release
 - v0.0.5B
 (
31/5
)
10$+ Patron's only
You can also discuss the game in the following forums
: 
General Information and mechanics
It's an RPG game with a story evolves around a young, naive girl who lives in a small village with her parents and her younger brother.
The game uses a time system, more specifically
7 days
in a week and
5
periods of time (
Early Morning, Day, Midday, Evening, Night
), which specifies and controls some
time-dependent events and activities
.
My long-term goal is to create an
open-world adult RPG
, with many events and HQ Renders to accompany them. Hopefully, if we succeed with this game, there will be more to follow.
The game uses a wardrobe system, where the player can choose any among the current outfits and experience the game's events.
There are some
core
stats that affect the protagonist and the way she interacts with the world, which are:
Knowledge
-
General and sexual knowledge. The more she knows, the more she can do...
Reputation
-
Overall reputation in the game world. Different levels of reputation will affect some NPC's interaction with the protagonist.
Corruption
-
Well... no one is pure! Corruption will be slow but steady, allowing the player to do more stuff as the game progresses.
Fitness
-
How fit the protagonist is. It's a stat that will affect some job and relationship requirements.
Looks
-
How good looking the protagonist is. It will also affect job requirements as well as some NPC interactions around the world.
The are also
sexual
stats that affect affect the "
juicy
" scenes,
but not only
, which are: 
Horny
-
How horny the protagonist is. Some events require high value of this stat.
Submissive
-
How willing the protagonist is to do other's bidding...
Exhibitionism
- How willing the protagonist is to perform public carnal acts.
*These stats are currently implemented but they do not serve many functions. They are only the "foundations" for the future releases.*


The game also uses specific outfits for specific actions, such as
sport clothes
for running, 
work clothes
for different kind of jobs,
normal & sleep outfits
, etc.
Some
screenshots
from the game:
The actual pictures in-game are in higher resolution.
The game's current resolution is 1280x720 and the same resolution applies for the full-screen images (which are originally rendered at 1920x1080).


Some of the
currently
(0.0.5)
implemented adult themes of the game are:
Exhibitionism 
Incest 
Corruption 
Submission 
M/F - F/F
And some of the
planned features
are: 
Blackmail 
Threesomes 
and more...
My very first goal is just a symbolic value of 50$, which if/when it gets reached it'll give me the boost i need in order to keep spending my free time on my first game Colors of a New Dawn: The Beginning. REACHED!!!

1 of 5
Become a patron to
Unlock 31 exclusive posts
Connect via private message
Recent posts by DudeWithoutAName
How it works
Get started in 2 minutes