Duff the Psych
is creating Mental Health Content for Real People
Select a membership level
Mental Health Warrior
You are on the front lines helping to decrease the stigma and improve understanding of mental health issues. You are fundamental part of making this whole Duff the Psych thing work. Thank you for your service. Warriors get:
Behind the scenes and bloopers
Mental health ramble videos
Chill/fun live streams
Sneak peeks
My eternal gratitude
Mental Health Hero
You have proven your commitment to the cause and are actively working to make a difference in the world. We are so lucky to have you on our team. Heroes get:
One bonus podcast question per Q&A episode
Access to the Patreon exclusive Duff Family Podcast
Chapter readings and exclusive previews of current projects
Custom thank you graphic
And all the previous benefits
Mental Health Champion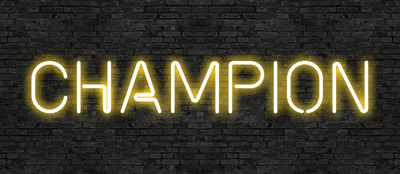 You are a paragon of positivity. A mental health maven. A gratitude guru. You've got this mental health thing on lock (or at least you know the steps to get there). Those around you know that you represent the cause and fight for those who are in the clutches of the hard stuff. Champions get:
Patreon exclusive ASMR videos
Access to Patreon exclusive Q&A live streams
Birthday shout out on the podcast
And all the previous benefits
About
I've been considering the possibility of starting a Patreon for quite a while. As a lot of you know, I built my first sizable audience on Youtube during the time that Patreon first started becoming all the rage. The thing is, I've been resistant to it. I'm really sensitive to the idea of hiding content behind an unnecessary paywall. I'm also sensitive to the idea that I could potentially fall short of my commitments when using a monthly model like this. My answer has always been to simply make products and sell them (like my books and online course). All of this is to say that I've definitely given a lot of thought to this and would not be launching a Patreon if I wasn't confident that it could provide value.

This Patreon is a place for you to show your support for the mission of Duff the Psych, to make mental health content for real people, in a tangible way. As someone with a family and a "real job" doing clinical work as a psychologist, every moment that is spent on content that I put out for free on my podcast, on the youtube channel, on my blog, through my email list, and through social media, is a moment that I am acutely aware of. And I am not taking any of those things away. Nobody is losing access to the hours of free content that I am passionate about pushing out into the world each month. Instead, this Patreon is a place for you to get more.

No matter what tier of support you are able to invest in, you will be supporting me, my family, and my team. You will also be unlocking bonus content such as behind the scenes looks, bonus questions, livestreams, videos that never land on Youtube, and even full podcast episodes that will be released exclusively on this platform. The casual Duff the Psych fan will have no change to their regular programming. But for those of you that want to support this mission and support me... you will love the rewards.

Thank you for your unending support. Whether or not you can afford to support through this medium, I want you to know that I appreciate you. I am amazingly privileged that I have the opportunity to earn part of my living by making the content that I am most passionate about, and this page is my next step on the launch pad to diving even more fully into fulfilling my mission. 

Much love,

Robert

PS: Be sure to click "Show More Levels" to see the legendary and mythical tier rewards!
Recent posts by Duff the Psych
By becoming a patron, you'll instantly unlock access to 31 exclusive posts
By becoming a patron, you'll instantly unlock access to 31 exclusive posts