Dutchess Love
is creating PHOTOSHOOTS, EROTIC ART, VIDEOS, WRITING, AND MORE!
Select a membership level
$1/MONTH PLEDGE
THANK YOU. You're awesome. Your support and care are tangible, and mean the world to me! You will have access to my patron-only feed and the first look at all my newest content before I debut it. I'll keep you updated on all things Dutchess, and you'll get an up close and personal peek into the art you are helping to create!
$3/MONTH PLEDGE
THANK YOU. I am high-fiving you in my heart big time. You will have access to my patron-only news and photo feed, as well as video content including behind-the-scenes footage from shoots, public displays of comedic weirdness, and maybe even some tutorials!

$5/MONTH PLEDGE
THANK YOU. A $5 pledge is such a gift, not to mention a totally boss move! Every other month you will receive a high res print-quality image from one of my shoots sent to your inbox + you will receive all previous rewards as well!
About Dutchess Love
HOLY SHIT, FOLKS. I'VE STARTED A PATREON! Thanks so much for making your way to my page. My name is Morgen Love, also known as 
Dutchess
, 
Dutchess Love
, and Lady Love. I'm a New York-bred Oakland-based artist and performer.
If Patreon is new for you, here's the scoop: the internet is fucking amazing, and this site is a way for you to actively give back to the artists whose work has impacted and added richness to your life. It's a giant virtual tip jar that lets you say "THANK YOU. Your work is meaningful to me. I value you and I support you. Please keep doing what you do."
This platform is an alternative to the common polarities we come up against as artists: either being bled dry by the commercial world (booo), or falling victim to the starving artist paradigm (double booo) - a dichotomy that is upheld by our current economic system and societal structure (TRIPLE BOOOOO).
Creating with the support of a patron-based platform is my way of remaining true to my values AND being able to earn a living while inspiring beauty, growth, and change in this world...
to earn a living while living my purpose
. And this is YOUR opportunity as fans and supporters to take an active role in the creation of my current and future projects! This is a way for us, together, to create a world in which art can TRULY thrive!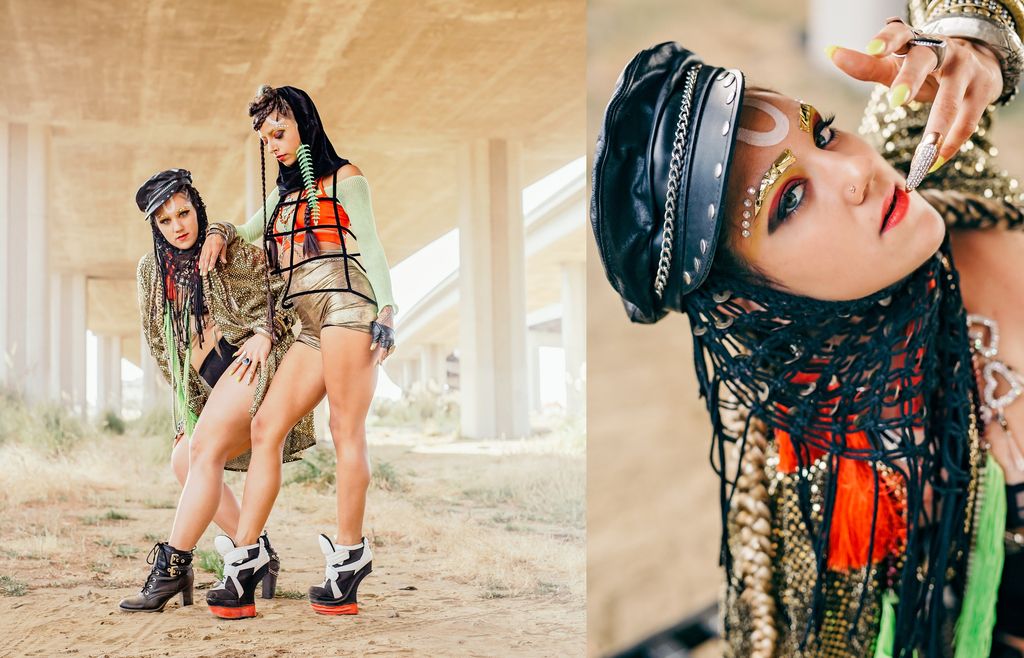 MY STORY + HOW I CAME TO CHOOSE PATREON ::
If you know me and my work, you know that I create a vast array of expressive content. Over the past decade I've been creating individual works that range from handcrafted
clothing
,
jewelry
, and costuming to
essays
,
autobiographical stories
, and other
written musings
, as well as organizing and creatively directing collaborative projects that range from
photoshoots
and fashion shows, to nightlife and yoga/dance events. I also dance,
clown
, model, and do
wardrobe styling
,
hair + makeup
, and graphic design. Basically...I do A LOT of art things!
Currently, I self-fund nearly everything I do (wow!), and share my creative content for free online because the call to express is a RAGING fire inside me. I cover all my expenses out of pocket, and do a lot of product and time trade to source the help that I need to create my photoshoots. I also donate my time and resources when collaborating to bring the visions of other fellow artists to life, and working on projects like this
Dance For Bernie: #BERNDOWFORWHAT
video.
I'm passionate about creating work that moves people and inspires the community, and moving forward I want to go EVEN BIGGER, BADDER, AND MORE RADICAL! I've been called/asked/gently nudged/outright shoved by you fine folks, fans, and friends to produce everything from: more writings about female sexuality and healing trauma, to dance videos, music, comedy videos of me trolling the patriarchy in public (merkin power to the people!), and more photoshoots. The idea of doing this THRILLS me, and nothing would please me more than to answer that call for MORE of what you all want to see!
I want to continue creating and sharing this content freely, and need to have the proper resources to continue doing so. THIS IS WHERE YOU COME IN! Your financial support as patrons allows me to channel my time and energy into creating the writing and art that adds value to your lives! This exchange both nourishes and lubricates my artistic process, and brings you all closer to the creation of this content.
MY CONTENT GOALS ::
The future I see ahead includes the creation of the following amazingness:
A PHOTO ESSAY BLOG! (yes! the one that many of you have been asking me for these past few years!) containing shoots that push the envelope WAY farther than I have thus far, thematically paired with writings about diverse topics that range from womanhood, sex, queerness, birth, death, pleasure, and pain, to privilege, equity, and colonization...as well as glamorous beautifully-styled body-positive and gender-bizarre fashion images that take an elegant dump on cultural norms, help to shift the lens of what is considered beautiful, and redefine femininity and masculinity on our own terms. My goal is to not only consistently publish these works on my own my blog, but also to submit them to publications, and feature guest contributors and writers.
EROTIC FILMS! YESSSSS, PEOPLE...SEX FILMS...adult entertainment...porn. YES! It is one of my greatest dreams and highest callings to produce beautiful feminist erotic art films, in service to the healing of the collective wound in human sexuality. These works will provide an artistic platform for discussion and education about female pleasure, consent, communication, and safe sex. Creating this work with the help of a patron-based platform means I can create in a way is completely aligned with my own ethics, and not governed by current porn industry norms. (**More about this coming soon to my patron-only feed**).
DJING! Honing my selectress skills to bring that incomparable Dutchess vibe to a sound system near you, and offer a counterbalance to the bro-ey abrasive music and vibes that have left the Bay Area scene in a Grown'n'Sexy deficit in recent years.
PARTIES! Unifying all of these offerings through freaky multi-media nightlife events (brought to you by an all-female production team) that focus largely on creating safe, sexy, activated dance spaces for women and LGBTQ+ folks, highlighting the talents of female/POC/queer DJs and producers, igniting cultural deprogramming and reeducation around female sexuality, educating all people about consent, blurring the lines performer and audience, and having ALL THE FUN.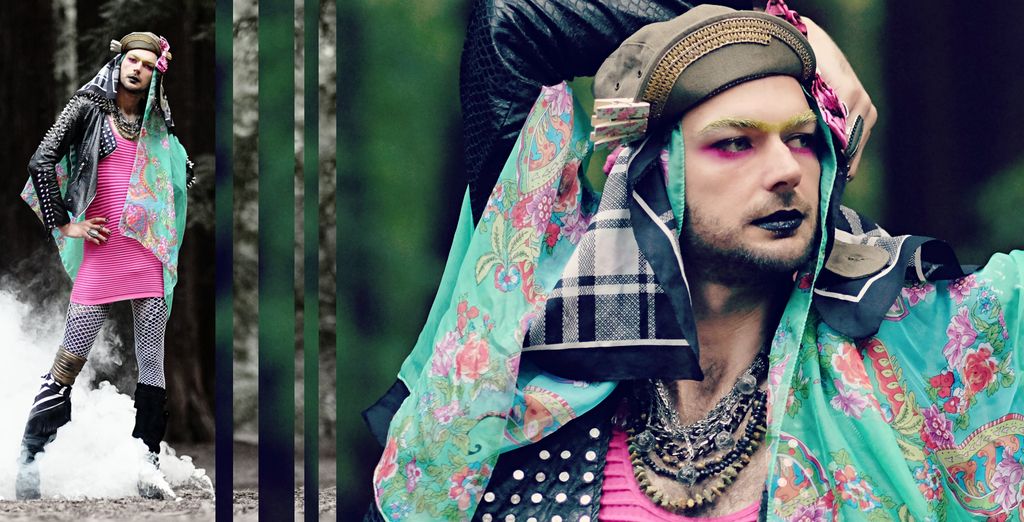 MY PATRONAGE GOALS + HOW YOUR SUPPORT WILL HELP ::
My starting budget goal is $1000/month, and this is highly achievable! It can be easily met if every one of you contributed $1/month. If you're feeling even more generous, a $5/month pledge breaks down to just $0.16 /day! Individually it's not a lot, but it makes a significant difference in the budget I have to create these projects and THAT'S AWESOME. Meeting these goals will provide a solid steady budget to help achieve the following:
MORE! (as per discussed above).
HIGHER PRODUCTION VALUE! With a budget, I can go bigger and produce better than ever before, and avoid cutting corners. I produce a lot of collaborative work, and with the funds that I raise here, I can pay other badass creatives TO DO WHAT THEY LOVE! To be able to compensate myself for my work feels wonderful. To be able to creatively oversee projects that will pay OTHERS for their work is a dream come true!
GREATER FREEDOM! Right now I work an average of 9 hours a day everyday on my own business (although this is hard to truly gauge because being an entrepreneur is SO much more than a full time job). Along with running all aspects of this creative enterprise, I dedicate an upwards of 30 HOURS A WEEK to other non-art related part-time jobs to subsidize my projects. Patron contributions will go directly toward covering project costs and necessary life expenses so that I have way more time and energy to focus on the creation of ART, and the freedom to choose projects that are truly reflective of my zones of genius.
EQUIPMENT + STUDIO UPGRADES! A Sony a7SII camera (approx $5000 investment for the camera + all key acoutrements) and Traktor S2 controller ($399.99) are both on my current equipment wish list. These tools will up my art game MASSIVELY.
SO HERE WE ARE. THANK YOU! For taking the time to read my words...for supporting me...for being my co-conspirators...for participating in ART! LET'S DO THE DAMN THING!!!
If you would prefer to make a one-time contribution or use a platform other than Patreon, I've also got a
Venmo
.
Thank you. Bless you. Love you!
These funds will contribute immensely to my continuation as an independent artist, and will give me the opportunity to level up my productivity and the amount of content i'm able to share with you! Meeting this budget goal will support me in launching a beautiful multi-media blog and creating monthly content that explores themes of vulnerability, sex, womanhood, queerness, privilege, and healing from trauma. When I meet this goal, I'll hold a patron-only vote on my next written piece and publish the topic you're most excited about! They're all juicy, but there can be only one.
1 of 4
Recent posts by Dutchess Love
By becoming a patron, you'll instantly unlock access to 5 exclusive posts
By becoming a patron, you'll instantly unlock access to 5 exclusive posts