DVNC Tech
is creating Games, Anime, and Virtual Reality Stuffs
Select a membership level
Little Deviant
Thank you so much for supporting us! You'll get:
Access to Posts and Updates on Patreon
We love to keep our patrons informed on what we're doing and how we plan to do it!
Access to Polls and Q/As on Patreon 
Help us make the best games and experiences possible by providing us with feedback!
An occassional downloadable  freebie!
We promise it'll be awesome ;)
Deviant
All of the Above
Yep everything listed above!
Monthly "small" downloadables
Look out for music tracks, printable posters, and more!
Big Deviant
 All of the Above
Yep everything listed above!
Become a Super Early Tester
Get early access to any and all of our in development projects. Tell us what you think and help us create experiences and games people will love!
Free Commercial Project Downloads/Keys
Any projects we release commercially after you join you'll get for free, the day of release!
About
Hi, we're DVNC Tech! Fun fact, DVNC stands for Daye, Vince, Nick, and Cris the four dudes who started DVNC. Anyway, we're an immersive media studio focused on creating experiences that promote diversity and empathetic thinking. What does that mean? We make video games, virtual reality experiences, and anything else that we believe will help others understand those voices who often don't get heard.
With DVNC you won't get the games or media that you're used to. With each experience, we try to bridge the gap between personal and digital realities. We do this by creating a diverse cast of characters, unique emotionally provoking environments, and stories that hit right where you don't want them to (but truthfully need them to).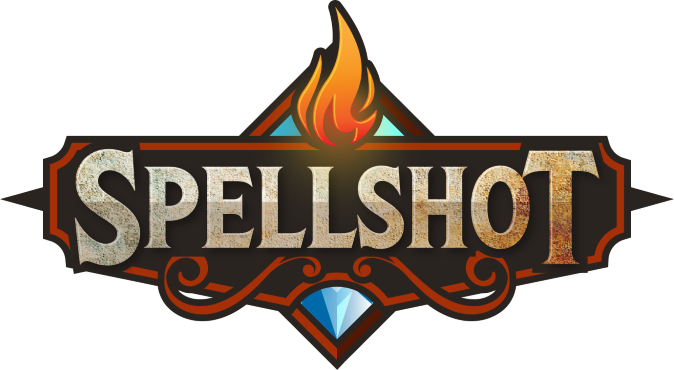 In Spellshot you assume the role of a Mythical Beast Hunter who works for the Kingdom of Abumdala. You've heard tales of a monster that lies at the heart of an abandoned Royal Army fort. Rumors say that the Royal Magic Gunners and Monster Tamers who used to work there were part of an accident. Now monsters roam the halls and attack any who enter almost as if on command. As a Mythical Beast Hunter, you can't ignore the call of potential prey and set out to rid the fort of its monsters and slay whatever other evil may be lurking in those dark halls.
SuperHero in Training is an upcoming VR Action Platformer planned to be released in late 2019/early 2020.
The Intergalactic League of Superheroes has never before seen Humans as candidates to be heroes due to their soft exterior and lack of any remarkable characteristics. However, with advancements in Hero Gear Technology, Humans have a fighting chance for the first time.
Players will play as a human training to become the first Human hero. Training consists of completing the ILS's obstacle courses with the use of the new standard issue EQ Gauntlets. These Hero Gauntlets come equipped with a magnetic hook that enables power swinging and hand thrusters that allow users to fly.
Tell me more about the Team

Daye
Altruistic XR Developer and Producer. Daye is passionate about technology and its potential for social good which has sent them down the path of a definite career choice involving computers and specifically the way that they can help people.
Vince
Vince is an immersive developer focused on creating experiences that help users understand and relate to new perspectives. He believes that through immersive technology diversity and inclusion can be reached on multiple new levels.
Nick
Nick is a passionate game designer and 3d artist with a love of immersive media and new tech. He has always been fascinated with art and the sciences; wanting to flex both sides of his brain he decided to pursue a career where connecting people through art and storytelling collide with immersive mediums.
Cris
Cris's dream is to share - with anyone, and everyone - beautiful and magical experiences. He strives every day to solve this one lingering problem in his mind and challenges himself to search for different solutions to making people happy.
All funding will help us to create the best experiences we can. We plan to release the above titles between mid-2019 and mid-2020. Look out for their launches and content updates such as dev logs, downloadables (music, art, etc), and more!
CIN-D and Friends!
Our mascot, CIN-D, has been lonely! With your help, we can get them a crew of friends!

Reward - 2 Limited Downloadable Printable Posters
We'll create two unique and limited printable thank you posters that will only be available on Patreon. One that showcases all of DVNC's creations and another that focuses on our mascot CIN-D and their new crew (all of our patrons)!
1 of 4
By becoming a patron, you'll instantly unlock access to 2 exclusive posts
By becoming a patron, you'll instantly unlock access to 2 exclusive posts
Recent posts by DVNC Tech