The Dwarrow Scholar
is creating Dwarvish Content
Select a membership level
Pint Buyer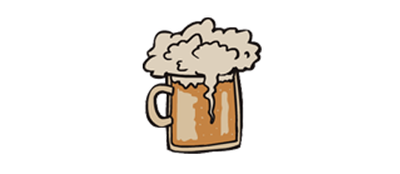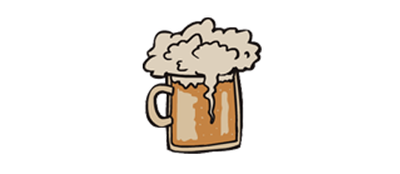 1. Earn access to my Patron-Only channel, which includes early access to specific content, including periodic access to exclusive patron-only live video streaming.


2. Earn access to the Patron/Sub channel on Discord (and access to Monthly Movie Time)

Includes Discord benefits
Khuzd
KHUZD-Patron
Become a "Dwarrow" of the Hall
Includes all previous rewards
get access to the Neo-Khuzdul lessons (10 lessons) of 2019
get 48-hour translations into Dwarvish.
get a grand "thank you" on my twitter feed for supporting The Dwarrow Scholar on Patreon!
Get all the Twitch Subscriber Benefits 
Includes Discord benefits
Khuzd Belkul
KHUZD BELKUL-Patron

A "Mighty Dwarf" such as yourself

Includes all previous rewards

get early access to any new interactive content
get an invite to a patron-only 1-hour-long Q&A session (yearly).
get 24-hour translations into Dwarvish
Includes Discord benefits
About The Dwarrow Scholar
Hi! I'm Roy, AKA The Dwarrow Scholar, a huge fan of Tolkien's Dwarves!
Bringing the world of the Dwarves to life
For over twenty years I have been studying the dwarves of Germanic myth and the works of J.R.R. Tolkien. When I first started to publish some of my finding and thoughts on the topic in 2008 I was overjoyed at the positive responses and requests for more content. Requests I have eagerly attempted to satisfy. Since 2012 my content has been downloaded via
my blog
and various content channels by over a half a million people from all over the world. Through the content I make available I talk about their culture, their language, and attempt to answer the questions many of us have, based on years of study. On my
Youtube channel
I share my video productions and content links. It is an amazing opportunity to reach out and talk about the dwarves.
Taking it to the next level
Apart from the occasional donation I receive, I have been paying for all costs to create new content out of my own pocket. I have a modest income, which sadly is not enough to take my work to the next level.
Help me expand my content!
Right now, there is a huge audience on Youtube that wants to see more dwarf content. Luckily, I have some experience with video content creation (mainly in the field of animation), and I have a lot of ideas for video productions and interactive language classes. Yet this kind of content is very time-intensive and costly if you want to do it right.
There is a great demand for interactive Neo-Khuzdul lessons and various video content related to the dwarves of J.R.R. Tolkien. That's why I need your help. With your support as a Patron, you can help me expand my content beyond the world of online video. 
Interactive Neo-Khuzdul lessons
One of the projects I am working on this year is a brand new series of lessons that allow the student to learn at their own pace, take tests when they feel ready and actually become a real "speaker" of Dwarvish. This project is a massive project for me however, with many aspects of it not just requiring my time but also funding.
The costs of this ambitious project are roughly $6,000. Which means I need to raise at least $500 per month. If you join me, you can help to make this happen.
Why should you become my patron?
With your support, I can realize this project and many other dwarf related projects. And of course, I want to give my Patrons loads in return! For instance, you will be able to get early access to the content I release. In addition to the fact that I will be frequently surprising you with extras to show you my gratitude.
IF YOU SIGN UP FOR $10/MONTH OR MORE, YOU WILL GET EARLY ACCESS TO OUR NEW INTERACTIVE LEARNING PLATFORM + A PRIVATE 1-HOUR-LONG Q&A SESSION + EXCLUSIVE EXTRAS FOR FREE!

Top level Patrons will even get an exclusive copy of The latest Dwarrow Scholar Dictionary in book form sent to their door via mail!
But the most important reason to join me as a patron, is that you can help me continue what I love to do and sharing ever better content with you and many others.
I hope you will join me. And together we can crush those pesky elves... uhm, I mean we can fight as proud dwarves side by side as I teach you all you ever wanted to know about dwarrow kind.
The Dwarrow Scholar - Roy
Please note: While some rewards will be delivered every single month - once payment has completed, others may only happen every couple of months or twice a year. I have tried to specify where possible, but feel free to contact me with any questions. I have listed an array of different rewards to show the full scope of what I'm planning, and I'll keep adjusting this over time based on the feedback I get from you all. Thank you!
$241.26 of $250
per month
Reaching this goal will allow me to fund many of the systems, tools, external content, and course setup material needed for the interactive classes. In addition this will allow me to produce a podcast, an idea I had in mind for a very long time. So, should we reach this goal, in addition to all of our other content, I will see to release a monthly podcast about the dwarves that will feature discussion, news, Q&As and much more!

2 of 4
Become a patron to
Unlock 34 exclusive posts
Connect via private message
Recent posts by The Dwarrow Scholar
How it works
Get started in 2 minutes