eMazineMedia
is creating Alternative News video site
Select a membership level
Name Listed in Credits as a Patron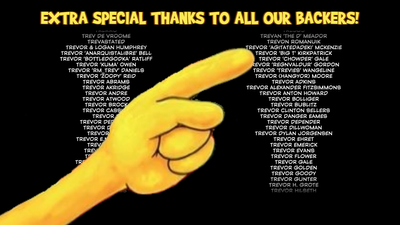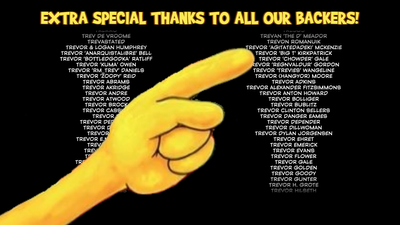 Have your name listed in the credits as a patron as we truly value your support to keep this project alive. 
Deleted scenes from interviews
Limited (1,000,000 of 1,000,000 remaining)
Sometimes parts of interviews get deleted because we only have an hour for the show. These scenes are still very interesting and add more information to the interview, so now you can see them when you make an extra pledge to support this project. 
Behind the scenes film footage
Limited (144,000 of 144,000 remaining)
Get exclusive access to unseen film footage from video interviews that gives greater insights and shares more information about the topics being discussed. Only available for those people who have a higher level of consciousness and can understand what is being discussed.  
About eMazineMedia
Podcast eMazineMedia is an alternative media site for conscious-minded people who are focused on co-creating an open and transparent reality where we can learn from each other and evolve as a conscious-minded civilization. 
Each month, I am going to be interviewing people from various organisations, movements and individuals who are pioneers in their chosen field from all around the world, inspiring people who are ushering in this new reality. By giving them a platform to share their voice, I am doing my best to share the good news and keep everyone informed. I think that being aware of all the alternatives helps people to make the best choice. That's what really matters.
The podcasts are recorded online interviews which normally last about an hour. They are published on my
eMazine Media You Tube Channel
, so best to Subscribe you will get them immediately:  
With your pledges I can spend more time and energy on this project, and it can grow and the good news can reach more people. Just as little as $5 per month will go a long way to achieving this and once I reach $300 per month I can then help patreons with your business too.
And by 2019, I aim to be doing these podcast interviews weekly. Once I am earning a minimum of $300 per month from your pledges, I am then available to give podcasts to business entrepreneurs who are patreons of this project. The podcast will support with your promotions and publicity, boosting your reach and helping your business to grow. Yes, it's a win-win for everyone involved in this project! So thank you for your support!
When I reach $600 per month, then I'll start a special podcast series and where I interview 1 patron every month about their conscious-minded business, to put them in the spotlight and help their business to grow. 
1 of 1
Recent posts by eMazineMedia
How it works
Get started in 2 minutes