Earth Smoke Bone Song
is creating Sacred Obects and Storytelling
Select a membership level
Serpent Smoke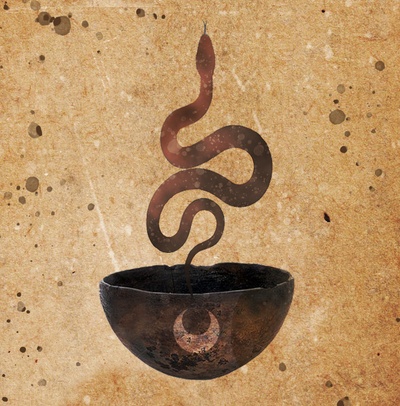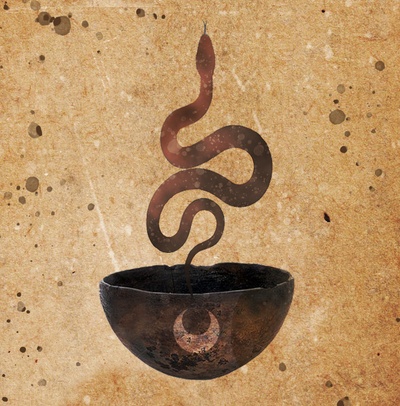 Come, sit with me in the circle around the sacred fire and you will be close enough to catch the scent of the serpent smoke rising.


You will receive...

- My deepest gratitude.

- Access to my patreon only feed which will include posts which will include...

Insights into my process, magic and material.

Ruminations on the processes of creativity.

Videos of chants and words so that you can learn them.

Poetry

Insights into what Bone Song is working on.

Early sneak peeks at things to be released in shop updates.





Path of Bone
Walk with me on the Path of Bone, here we tread an ancestor path deep in the cavernous folds of time, into a memory that is only dust at the edge of our minds. This is a mythical world of symbolism and ritual, where i share with you deeper insights into the practices that i am remembering and developing for my present way of working 'soul making', as Clarissa Pinkola-Estes calls it.


You will receive...

- My deepest gratitude.

- The same benefits of the Serpent Smoke tier and...

- Access to my patreon only feed including Path of Bone only posts. These post are, at present, centred around my Bone Oracle and the symbolism of each bone. These posts will give you an insight into both animal and bone symbolism, that can be used in your own Bone Oracle or simply read as messages to you if you come across them in nature. This knowledge can also used in the making of talismans or other ritual works. It will include some of my research into myth and fairytale, and both modern and ancient expressions of telling and exploring story.

- Also posts that centre around a self created journey exploring a visually represented philosophy centring around three images - Red Thread - body and the material. Black Path - the soul, the symbolic, psychological, otherworldly. Gold Circle - spirit, energy, completion, beyond the symbolic towards the mystery.







Blessed of Bear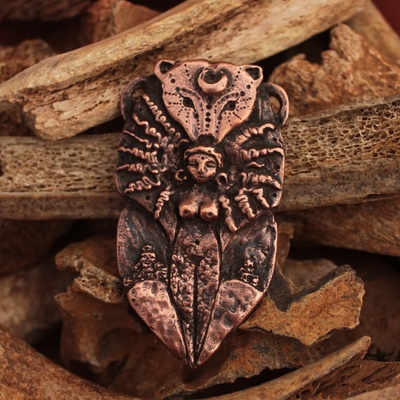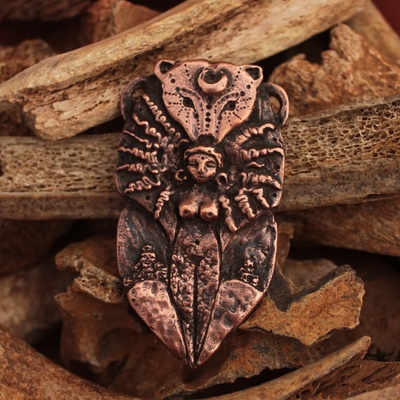 The bear spirit, totem animal of the temple studio, has put her arms around you and blesses you with a hug.

You will receive...

- My deepest gratitude.

- All benefits of the previous two tiers.

- Each month you will receive a little package from me which may include any of the following some of my self designed hand stamped cards and notebooks, craft materials like beads, little pendants or natural treasures. 





About Earth Smoke Bone Song
Dear potential patrons thank you so much for visiting here and looking at my page.
For those of you who don't already know who i am, my name is Jade Moon and I am the woman who weaves the workings of Earth Smoke and Bone Song. I have been an artist since i can remember - tinkering with bits of broken jewellery and making up stories. It gives me great joy and a deep sense of rightness to do what i do and i am eternally grateful to all those who have supported me in my work so far.
Becoming one of my patreons will mean that you will have access to the inner workings of what goes into creating both Earth Smoke pieces and Bone Song performances. Depending on the tier you choose you will have special access to videos about my process in both creating pieces, works in progress, design drawings, and the techniques i use with Precious Metal Clay. Videos of sacred sites and special places that i visit to make my Spirits of Place totems and gain access to the spirits that power my work. You will gain insights into my thought processes and info about where special treasures that come to me are from. You may be able to input ideas that can come to life in the temple studio, help me choose which of my designs i will make next, have a monthly discount in my shop, or recieve special gifts. You will also have access to early sneak peeks of what Bone Song are working on, behind the scenes videos and insights into our thought processes.
What you will be doing for me and my art is giving me more financial security, meaning that ideas that, at the moment, i do not get a chance to get to can come to life. You will also be giving me the chance to have a deeper more interactive connection with you, which i really look forward to. And giving me the financial freedom to invest in building my skill base and purchasing equipment that will enhance my creations. I thank you for even considering it enough to read this far!
Each collection of creations is released at Full Moon into my shop and all Patreon Rewards will be created at the same time.
USEFUL INFO:
You can edit or cancel your pledge at any time!
When you become my patron you will be charged your pledge immediately and then all following charges will take place on the 1st of each month - more info here.
If you live within the European Union: VAT will automatically be added to your pledge - more info here.
All currencies and countries are accepted. Patreon is a US based site but will convert the dollars to your currency.
Pledging will grant instant access to the complete archive (depending on the tier you choose) of previous posts.
There is a Patreon app, if you want to be notified on your phone when someone you follow or pledge to makes a post.
If you would like to learn more about how i work and what i create please read on visit my website .... earthsmokebonesong.co.uk
Earth Smoke
Bone Song
I developed a fascination with fairytales after reading Clarissa Pinkola-Estes's best selling book Women Who Run with the Wolves. The depth to which story touched me then became inescapable, it literally changed my life and helped me understand myself and the world around me better than i ever could have with out the wisdom contained within them. I felt i had a duty to share this in the most engaging and moving way that i could. I called upon my fellow creators and asked them to respond in their own forms to my own telling of the first story i wanted to work with - The Story of Skeleton Woman. Those that responded created poems and songs of such depth and beauty that each time i heard them they brought tears to my eyes. I wove all the pieces together then to create a show which was a great success, each show was a sell out, but perhaps more importantly than that, it moved and enriched the hearts and minds of those who saw it.
$231.63 of $342.23
per month
Oh wow, when we reach this goal i will be over the moon and so grateful to you all. I will make a special thank you video thanking each and everyone of you.

I will also be able to invest in an electroforming kit and have the time to learn how to use it well enough to begin including stones and fossils, and perhaps other things, into my Precious Metal Clay designs. Also once i know how to use it well who knows what else will emerge from the cauldron with this extra tool and skill in my hands.

1 of 2
By becoming a patron, you'll instantly unlock access to 124 exclusive posts
By becoming a patron, you'll instantly unlock access to 124 exclusive posts
Recent posts by Earth Smoke Bone Song
How it works
Get started in 2 minutes