Select a membership level
Supporter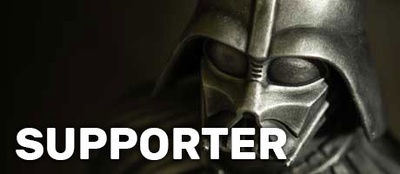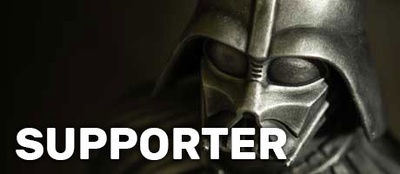 The Supporter tier includes the following rewards:
The Supporter tier starter pack*.
Early access to exclusive 3D-printable sculpts every month.**
Patron-only Discord server access.
* see main post for details.** fan art will be released to the general public on a rolling schedule after roughly 6 months of Patreon exclusivity.
Includes Discord benefits
Kingpin
Limited (0 remaining)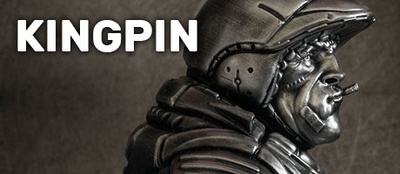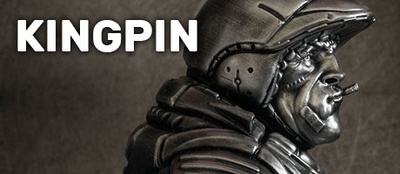 At this tier, in addition to the Supporter tier rewards,
I don't care what you do with physical 3D prints from the files I release here on my Patron, while you remain a Kingpin patron.
The "for personal use only" clause no longer applies, do what you want with the prints.
Please note: This does only applies to 3D printed objects, not the digital files.
Includes Discord benefits
About Eastman
Hello there! I'm David, but my friends have always called me Eastman. In my spare time I create digital sculpts for 3D printing that I share with the community.
Why Patreon?
If all goes well it will bring more sculpts for you, the community, to print. I will be able to spend more time sculpting, and have more freedom doing so. Patreon is a good way to both give, and to receive, because everyone ends up with something they want, and sometimes even something they need.
What can I as a Patron expect?
Depending on the tier you choose, you can expect anything from a heartfelt thank you, to an originally designed sculpt I normally put up for sale on my store. Some months there will be a bit more, other months there will be a bit less, but you have my word I will always do my utmost to deliver! The first few months will be exciting as we find our way and footing, and the tiers will most likely evolve as time goes on.
What kind of sculpts will you make?
A lot of pop/geek/gaming culture inspired stuff as you would expect from me, but also original creations from the deepest crevices of my mind. As I expand and develop as artist, and as a person, my interests will naturally shift as time goes on, and it is my hope I will have you along with me on this journey!
Let's take a look at the different tiers
Supporter
This is the main tier. You will receive sculpts exclusive to you, my Patrons, and any behind the scenes material I produce. You will also receive original sculpts I sell on my storeᵅ as I post them. My Discord server will also be open to you.
Licensing
Please note all models I produce are for personal, non-commercial use only, unless otherwise stated.

Some technical stuff
Rewards will be delivered digitally via my website.
ᵅ Models from my store given as a benefit will be available to download for free for active Supporter tier patrons until the last of the month it is posted. After this the model has to be purchased at the store. All Supporter tier patrons get a 50% discount on all store items. This does not include any store models that are part of the Starter Packs, these will be available indefinitely.
Become a patron to
Unlock 61 exclusive posts
Connect via private message
How it works
Get started in 2 minutes