Select a membership level
COMMUNITY MEMBERSHIP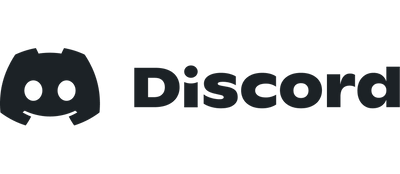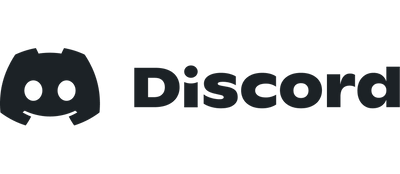 Transcripció de tots els vídeos. (Transcripts for all videos.)


Uniu-vos al nostre grup de Discord per a practicar el vostre català cada dia. Hi trobareu un espai de xat, recursos d'aprenentatge i canals de veu en directe, entre d'altres. (Join our Discord group to practice your Catalan on a daily basis. There you will find, among other things, a chat space, learning resources and voice chats in real time.)
Exercicis per a tots els episodis. (Exercises for all episodes.)
Includes Discord benefits
PODCAST MEMBERSHIP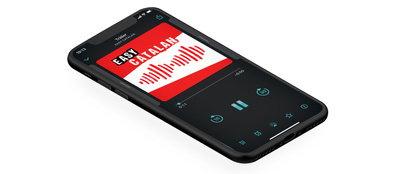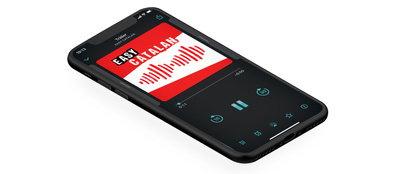 Transcripció interactiva de tots els episodis del podcast. (Interactive transcripts for every podcast episode.)
Contingut extra al final dels episodis del podcast (sense transcripció). (Extra content at the end of the episodes – without transcript.)
Àudios de tots els vídeos i episodis del podcast en MP3. (Audio files for all the videos and podcast episodes as MP3.)
Tots els avantatges dels nivells anteriors. (All perks from the previous tiers.)
Includes Discord benefits
VIDEO MEMBERSHIP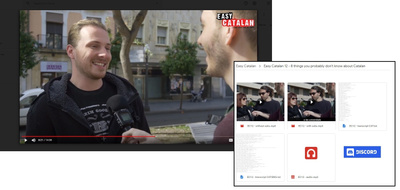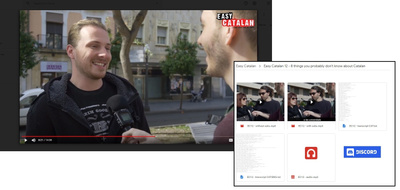 Vídeos amb i sense subtítols en MP4. (Videos with and without subtitles in MP4.)
Tots els avantatges dels nivells anteriors. (All perks from the previous tiers.)
Includes Discord benefits
About Easy Catalan
Hola! 😃
Moltes gràcies per visitar la nostra pàgina de Patreon. Avui et volem convidar a ser membre d'Easy Catalan.
Hello!
😃
Thanks so much for making your way to our Patreon page. Today we want to invite you to become a member of Easy Catalan.
QUÈ SUPOSA SER MEMBRE? / LEARN MORE AS A MEMBER
Com a membre d'Easy Catalan rebràs recursos addicionals per a aprendre català amb els nostres vídeos. Tindràs accés a les transcripcions dels vídeos i podràs descarregar els àudios i els vídeos, amb i sense subtítols, en funció del tipus de subscripció. D'aquí poc començarem a crear exercicis per a tots els episodis nous (consulta l'apartat de "Goals"). Uniu-vos al nostre grup de Discord per a practicar el vostre català cada dia. Es tracta d'un fòrum exclusiu per als membres: feu preguntes i discutiu al xat amb companys d'aprenentatge de català i amb tots nosaltres. A la comunitat també hi trobareu recursos per a aprendre català. A més a més, hi ha la zona de conversa en directe, on pots parlar de viva veu amb tothom.
Dona un cop d'ull als diferents nivells de suport i troba el més adequat per a tu.
As a member of Easy Catalan you will receive additional resources to learn Catalan along with our videos. You will have access to the video transcriptions, and you will be able to download the audio files, as well as the videos with and without subtitles, depending on the type of membership. Soon we will create exercises for all of our new episodes (see the "Goals" section). Join our Discord group to practice your Catalan on a daily basis. It's a members-only forum: ask questions and discuss with fellow Catalan learners as well as all of us. In the community you will also find resources for learning Catalan. In addition, there is the voice chat, where you can talk in real time with everyone.
Have a look at the different levels of support and find which one is right for you.
AJUDA'NS A CRÉIXER / HELP US GROW

Patreon és la nostra única font d'ingressos, a través de la qual ens pots ajudar a continuar produint vídeos i a ser més professionals. Seria fantàstic que gràcies a vosaltres poguéssim dedicar més temps a Easy Catalan i augmentar la freqüència i la qualitat dels vídeos. I qui sap si algun dia podrem dedicar-nos a aquest projecte a temps complet! 😃
Patreon is our only source of income, through which you can help us to continue producing videos and to help us become more professional. It would be fantastic if, thanks to you, we were able to dedicate more time to Easy Catalan and increase the frequency and quality of the videos. And who knows, maybe one day we could dedicate all our time to this project!
😃
COM I QUAN ME'N BENEFICIARÉ? / WHEN AND HOW DO I RECEIVE MY PERKS?

La segona setmana de tots els mesos rebreu un correu electrònic amb les últimes actualitzacions del nostre equip i els enllaços als darrers avantatges. El contingut d'aquests correus també es troba de manera permanent 
a la nostra pàgina de Patreon, a l'apartat de publicacions.
The second week of every month you will receive an email with current news about our team and links to your perks. The content of these emails can also always be found 
on our Patreon page under "posts".
QUANT PAGARÉ I AMB QUINA FREQÜÈNCIA, EXACTAMENT? / HOW OFTEN AND HOW MUCH WILL I PAY EXACTLY?
En el moment de subscriure't, se't cobrarà una vegada pel mes en curs i perquè puguis accedir immediatament a tot el conjunt d'avantatges. A partir d'aleshores, se't cobrarà al començament de cada mes i rebràs tots els avantatges tan bon punt els publiquem.
Segons on visquis, Patreon afegirà l'IVA corresponent a l'import de la teva subscripció en el moment del pagament.
When you sign up, you'll be charged once for the current month and to get immediate access to our entire archive of perks. Going forward, you'll be charged at the beginning of each month and receive all of the perks as soon as we publish them.
Depending on where you live, Patreon will add applicable VAT to your pledge when you check out.
PUC CANCEL LAR LA MEVA SUBSCRIPCIÓ A PATREON EN QUALSEVOL MOMENT? / CAN I CANCEL MY PATREON MEMBERSHIP AT ANY TIME?
Sí. Si ja no podeu o voleu continuar donant suport a Easy Catalan, podeu cancel lar la subscripció a Patreon en qualsevol moment.
Yes. If you no longer have the money or desire to support Easy Catalan, you can cancel your subscription on Patreon at any time.

SOM-HI! / LET'S GO! 
😃
Si us apassiona Easy Catalan i creieu que us podem ajudar a aprendre català, si us plau, feu-vos-en membres. Si ho feu, ens donareu suport en la creació de més material d'aprenentatge del català per a vosaltres i, al mateix temps, aprofundireu en la vostra experiència d'aprenentatge amb Easy Catalan. Som-hi!😃
If you are passionate about Easy Catalan and feel that we can actively contribute to you learning Catalan, please become a member. By doing so you will support us in producing more Catalan learning material for you, and in turn you will deepen your own learning experience with Easy Catalan. Let's go!
😃
Posarem al vostre abast una eina genial per escoltar el podcast. Mentre escoltes els episodis, podràs veure les paraules més difícils i la traducció a la pantalla del teu dispositiu.

We'll give you a great tool for listening to the podcast. As you listen to the episodes, you can see the most difficult words and translations on your device screen.

7 of 18
Become a patron to
Unlock 183 exclusive posts
Connect via private message
Recent posts by Easy Catalan
How it works
Get started in 2 minutes