FEATURED TAGS!
View all of the videos with the CERTAIN GIANT CHARACTER (click on the portraits):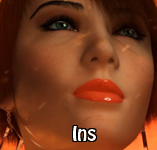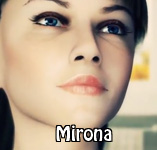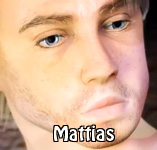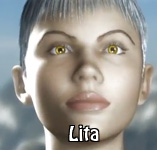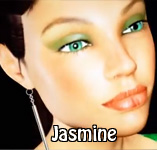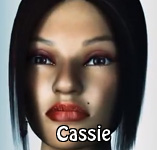 OMG, what is this weird stuff???
These are just... eating fantasy animations.
Yes... it's really weird, but some small groups of people find things like this funny. If you dislike it, just please, leave.
- Everything you can see on this page is 100% 3D. No live or even imaginary creature was hurt!
- No nuditty. No seksual content. Only pure eating animations.
Why should you support me?

...Because I want to make more and more cool animations for you. I want to learn new features and grow my skills to make my videos better and better. I gave up my day job. This means - the more money Patreon gives me - the more time I can spend learning, trying and testing new features to be able to create things you will really enjoy!
...Because good models are really expensive, and I want to buy more of them. For example, my favorite model - 
Jane
costed $1299 (I edited her to create Mirona, Milena and Mattias characters)! There are so many more beautiful models I'd like to own for my upcoming videos!
...Because I need a couple of new powerful computers to render faster which in result will let me release stuff more frequently.
...Because... I try to do my best for all of you - lovers of female and male characters. Because you like my works and you really want to help me, don't you?;)
Emi News here!!!

NEWEST RELEASE:
- The Road To Nowhere (May 2018)
- The Bellyful (March 2018)



What is COMING SOON?

FULL TOUR VIDEO
Why no more videos every month?
An idea of making a new video every month looked sweet to me, especially in the very beginning, when I gave up my regular day job. Now I see, it's not that easy. Rushing to release a video before the end of the month it not good for me and my inspiration, nor for video quality. Doing this, I've found that I'm absolutely unable to turn my coolest scenarios into animations. This was not easy, but I've decided to change my policy, and below are the most important reasons.
1. Length.
People often ask me why my videos are so short. Why I never do long story/plots and pre- scenes, only short eating action. The answer is simple: I must start and finish a video in 30
days. I would be glad to bring more variety and cool features to my videos, but I'm very short on time. With my soft/hardware, it takes about 15 days to make a single minute of pure animation, and
about 10 days more to render this. In addition, I need a couple of days for mastering in visual editor, adding FX and music. So, with my old policy, only short animations were possible, this is
what I'd definitely like to change.
2. Backgrounds.
I'm so bored of these flat picture backgrounds in my vids. I would like to create some cool dynamic environments like in Cake Inferno's videos! Would you like me to??
3. Throat, epiglottis, intestines.
I'm obsessed by the idea of making long full tour fatal and non-fatal videos, but there are no good and realistic internal models around. I have to make them
myself, but I can't spend my time on modelling when limited to 30 days. This is the only reason why I still haven't finished a HD remake of my "The Whole Way" video.
4. Clothes.
Do you know why in most of my videos I show only giant's face and mouth, but not a full body? This is simple! Because once I finished a video and have a few free days, I spend them on such important things as updating the mouth or stomach, but not on less important things like clothes.
5. More characters.
I hate to use the same character models from video to video. I want to make new ones, probably even based on your ideas.
6. Prey sizes.
Unfortunately, resizing tinies models in not that simple and fast as you would think. It's complicated. Once I move to a new policy, I will fix this too.
7. Interactivity.
I would like to be more interactive. I mean - add some polls to let YOU decide which characters to pick, which types of content do you want to see in the next videos, probably even help me pick a scenario for upcoming project.
8. Skill level.
I hate to say that with an older Patreon policy (monthly videos), I absolutely had no time for improving my skills, reading tutorials and passing classes. I do all these animations
MANUALLY which is very, very slow! I know, much of the work I do could possibly be automated. If I learn these secrets, or, probably, even new software, in result I will be able to make longer,
cooler videos even more frequently!
9. Drawing.
You like well-drawn pictures, don't you?? Me too, me too! And (shhh! It's a secret!) I'm not bad in drawing. So, why don't I create this kind of stuff?? Guess why, guess why. :)
These are only some important reasons, but there are even more. In other words, I need to take time for growing in skills, making new models, working on backgrounds and internal organs, cool 
stories, clothes and everything. I want to grow up. I want to make videos longer and better.
So, how frequently will I release videos from now on?

This is impossible to say, it entirely depends on the project I start making. I still love short animations of pure eating process, so, if I get a really good idea, I can make a video in 20-30
days. If I start a bigger project with a story, speaking characters, multiple preys and pre- scenes, like
"7 Deadly Sins: Greed"
or
"The WONDERS"
, this will definitely take longer, 2 months or
more. Videos like
"The Whole Way"
require special models like throat, stomach, intestines, half-digested and totally digested textures, fluids and particles, clothes, rooms and furniture - this is
not an easy task. Unfortunately, I have only two hands, and I will need to take time to create the required models, visual and sound effects. But don't worry. I will be sharing W.I.P materials with
you, so you will always be informed how the process is going. Some long videos may be split into episodes. So... I just can say that you will always have something new to watch:)
FRIENDS!
Monokarp
 - my loved husband and a crazy eating videogame creator! 
If you like my works, you'll definitely enjoy
FEMALETEETH
! Hard AND Soft eating (WOW, really!) in his newest project:
"Mouth Raiders"!
The best 2D eating animator in the world - 
FEEDFANCIER
!