EcoMech1
is creating fueless eco friendly emergency electric
Select a membership level
Updates and Outtakes
Each patron that donates $5 or more will receive new product updates and funny commercial outtakes as they become available. Also, the first 500 patrons will be placed in a drawing and one lucky patron will win a working EcoMech1 desktop replica. 
Desktop Replica of EcoMech 1.
Limited (2000 remaining)
Any patron that supports us monthly for 6 consecutive months will receive a desktop replica model of EcoMech 1. Replica will be a miniature working model. 
4000 Watt EcoMech1 Generator
Limited (500 remaining)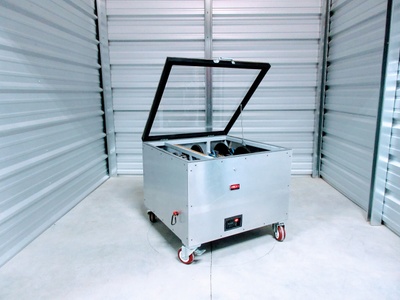 Any patron that supports us for 4 consecutive months will be placed on the waiting list to receive a 4000 Watt EcoMech1 emergency electric generator. 
About
Hi, I'm Nick from GenEvolutions, LLC inventor of EcoMech1. We are at the stage in our company where it is either make or break time! With the help of all our patrons, we will succeed! If you are looking to support a product that you believe would be critical for emergencies, handy for recreation, and downright necessary for the health of our planet then please get involved financially. If you are just interested in making a one-time donation see: https://www.gofundme.com/ecomech1