Edaini
is creating artworks and illustrations!
Select a membership level
Fan
Polls: Vote on what should I work on next or decide which step-by-step or videos you'd like to see!
WIP Early Access: See what I'm up to before anyone else! Drawings, videos, announcements and more!
Discord Server: Join my Discord server to catch-up with me and connects with others!
Livestreams: Watch me draw live once a month!
Thank You: My thanks for your support!
Step by Step
Step by Step Process: A set of pictures to walk you through my process from first concept to final art-work! Pieces will be both traditional and digital!
Digital wallpapers: Get access to beautiful wallpapers formatted for your desktops and mobile phones!
Timelapse Videos: Sped-up videos of my work with music to show you how is my artwork done, both traditional and digital.
PLUS All the Previous Rewards:
WIP Early Access
Discord server
Livestreams
Thank You
Process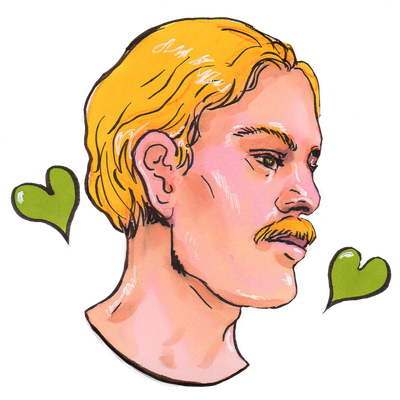 Real time videos: Watch me draw in real time up to 2 hours to see how my works are done!
Layered PSD: Artworks broken down into layers showing my thought process and stages of work behind it.
Monthly Sketches Collection: Get a PDF file with a collection of my sketches of the month. This way you will see all the preparation and inspiration that goes into my work.
Tutorials: Get access to written tutorials with various tips and tricks
PLUS All the Previous Rewards:
Step by Step Process
Digital wallpapers
Timelapse videos
Polls
WIP Early Access
Discord server
Livestreams
Thank You
About
❖ WELCOME TO MY PATREON! ❖
I'm
Edaini
and I am an artist from the Czech Republic. I love making art so I'm inviting you to join me on my creative journey and become a member of my Patreon community!
I work both digitally and traditionally (mainly markers and occasionally with gouache, watercolour, acrylic and other media) and I enjoy both for their unique properties and challenges. But I try to experiment with a lot of mediums that are new to me (like oil, pastels, etc.). I like to challenge myself with drawing backgrounds and getting out of my comfort zone.
Most of the artworks I create are part of my Ekateria series, a fantasy book I've been working on for several years. I love drawing the series' characters, locations and clothing concepts. My biggest dream is to one day publish the book with a big amount of illustrations that would go with the story.
Besides drawing for Ekateria, I like drawing portraits, both digitally and traditionally. You can purchase a drawing or a painting in my
online store
, where I also sell
prints
, t-shirts, stickers,
magnets
,
tote bags
and much much more. I also take
commissions
that you can check out!
I also try to be open about how I make art. I am active both on
Instagram
and I try to publish progress videos on my
Youtube channel
. You can check them both out, along with my
Facebook
site.
❖ THE EKATERIA PROJECT ❖
I have been working on Ekateria for years (since 2013). My initial inspiration was the Song of Ice and Fire by George R. R. Martin. In the start it was a very generic medieval fantasy, but over the years the story and the world underwent a huge changes and it is unrecognisable from the first concept. Now these days I focus mainly on creating the complex and big world of Ekateria that expands over 8 continents and leads to many different magic worlds. Creating the magic systems that are directly connected to the religion of the entire universe is a lot of fun, but also a huge amount of work, but I love it as nothing else.

For 2019 I have big plans. I plan to illustrate all 21 gods and their demigods (only 1 of them was drawn in 2018) and create more artwork overall. I love designing the characters and their clothes concepts as well. For this project I'm used to working mainly digitally, but I'd like to expand the project to traditional mediums too.

❖ OTHER PROJECTS ❖
I'm very ambitious when it comes to my artworks, so until the end of the year, I'd like to do several projects:
► 2021 wall calendar
► Volume 2 & 3 of my Portrait Collection series
► and more!



❖ PERKS OF BECOMING A PATRON ❖
If you decide to become my Patron, you will get a chance to choose from many tiers with various rewards! From early access, through store discount to getting a small sketch drawn just for you every month! You can choose what tier you like on the right! But don't worry, if you missed any of the previous rewards, you can get them here and here.

❖ HOW THIS WORKS ❖
You will get charged immediately after you sign up and you will gain access to patron-only posts. You will receive some rewards via direct message to protect the content from being pirated, while some content will be visible on the main my main Patreon page.

Hopefully this answered all your questions! If not, feel free to get in touch. :)

And mainly, thank you so much for your support! You have no idea, how much it means to me that you make all this possible! <3

❖ FIND ME HERE ❖


Q&A Videos only for my Patrons!

A special video only for my Patrons where I will answer all your questions!
1 of 3
By becoming a patron, you'll instantly unlock access to 3 exclusive posts
By becoming a patron, you'll instantly unlock access to 3 exclusive posts