Select a membership level
Hair Dye Fund
When you donate at this level you get the satisfaction of knowing that you're helping me out! And I appreciate that!
All of My Secrets
When you donate at this level you get the satisfaction of knowing that you're helping me out AND an unreleased demo every month! These demos will be all entirely unreleased material--that virtually no one has heard--of varying quality, levels of finish, and length. Usually it'll also be accompanied by an essay of a sorts that'll include some description about the context around the song, writing, and/or recording process!
Mail Time
When you donate at this level you get the satisfaction of knowing that you're helping me out, an unreleased demo, AND a postcard every month! This might have a lengthy book recommendation or the analysis of a song I've been digging lately, whatever it is it'll be personalized to you.
About
Hello!
My name is Eden and I want to make music for the rest of forever! The first song I wrote, in the second grade, was called "Friendship Has an Ending" and the second song was "We Gotta Save The Earth" which I wrote in the 4th grade. I still write songs about similar subject matter, but now with slightly snappier titles. I'm starting this Patreon page in the hopes that I'll be able to fund living life in this late capitalist world and also my first solo album AND THEN hopefully many more albums after that!
In The Beginning..........More Like Middle
Between elementary school and now I've been part of a few musical endeavors, I promise this isn't some weird and early mid-life crisis. I started a band--
The Love-Inns
--with my best friend when we were in high school because I discovered the concept of art as therapy (this is also when I was in the first English class I hated). We were creatively driven and deeply frustrated by the onslaught of comments that you could only make something really cool if you were a man and had a lot of money. This was completely contradictory to our own life experiences--seeing poetry slams after school, going to house shows when parents were out of town, hitting all ages clubs and seeing kids barely older than us speaking loudly and passionately into microphones--and we knew we had to contribute. I'll be honest, I'm grateful to Mr. W because he taught me that literature could be exciting, but I could only write using forms the College Board could be enticed by. So I spent all day writing papers in school and then all day writing songs when I got home. And I guess I just haven't stopped writing songs to escape and cope with everyday life since.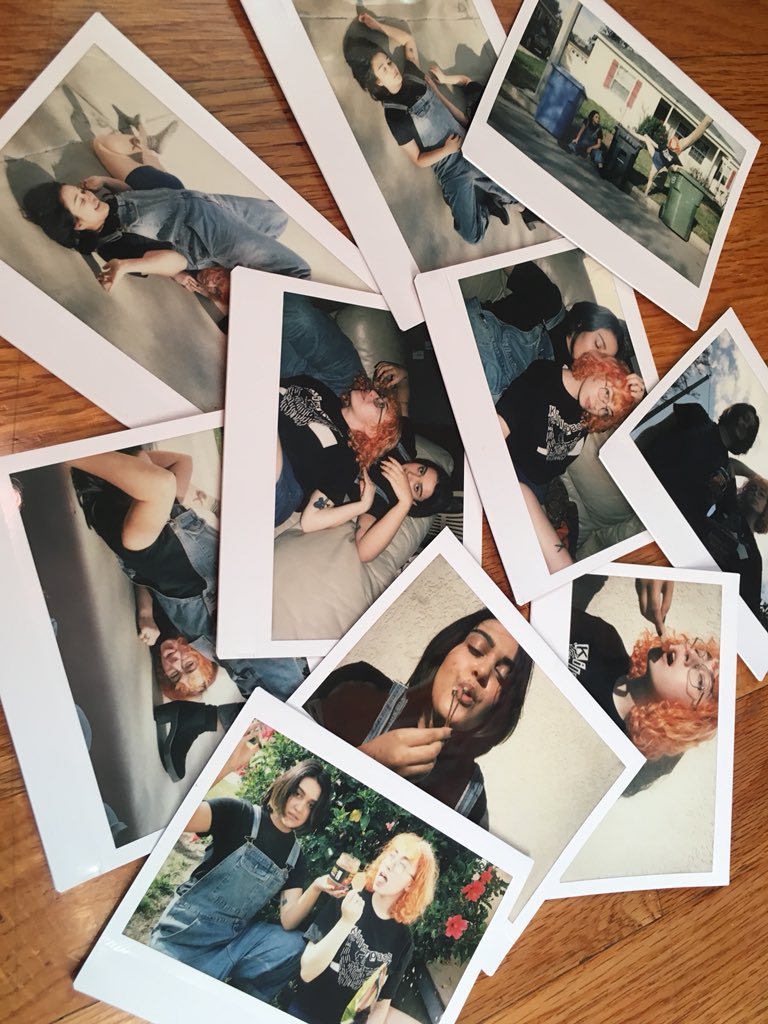 Approximately Now
I've since found a way to create art living by a standard of radical honesty, but without feeling like I'm giving away every part of myself. And while it was important that I made art at all in high school, I feel like I'm not completely embarrassed at the thought of someone knowing exactly what I'm singing. I've been learning a lot about maintaining a diligent work ethic and stretching my musical abilities through the band I'm playing with now--
The Tenth
. But I want to take all of the secret work I've been doing in the shadows and put it out into the world. I have a bunch of songs that I've written from high school up to recently that virtually no one has heard, but now you can!
What you'll be seeing primarily here is a lot of the very very early stages of my songs. This is going to be me--and a guitar and a microphone--in my bedroom. Sometimes there's gonna be some ideas for harmonies, sometimes I'll scat a guitar solo. Down the line I'll put a band together and there will be some live sessions of what songs will sound like outside of my bedroom. I want to be able to see you in real life too! Together we can raise money for a tour along California, and then maybe through the whole west coast, and hopefully across the rest of the continent, and who knows maybe one day I'll cross an ocean. But for now it's you, me, and my guitar Suzy.
So please stick around for some demos, some art, and some recommendations of all the artists that are inspiring me!
I want to record! In a proper studio! Very badly! And I think that when I hit 150 patrons I'll finally be able to get to a place where I'll actually be able to start putting away enough money that I'll be able to afford to get into a studio! 
1 of 1
By becoming a patron, you'll instantly unlock access to 32 exclusive posts
By becoming a patron, you'll instantly unlock access to 32 exclusive posts