Edge of Grey - Kim Kool
Creating Encaustic Painting and Cultivating a Creative Practice
Select a membership level
Hummingbird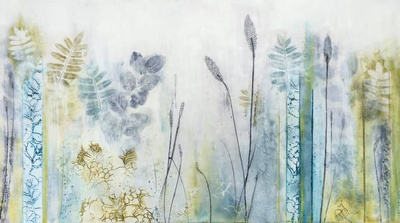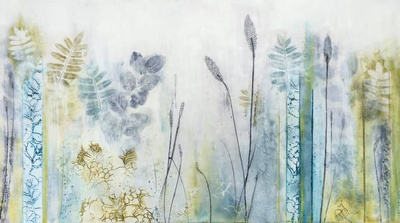 Creative prompts, a monthly art challenge, 5% discount on classes and workshops, and artistic inspiration from my studio.

This tier is designed for anyone who wants to add a bit of extra creativity to their world and see what the life of an artist looks like.  Thanks so much for joining me!  You can expect:

Creative Prompts, Artistic Inspiration

Studio Shots, Works in Progress

5% Discount on Classes and Workshops
Honey Bee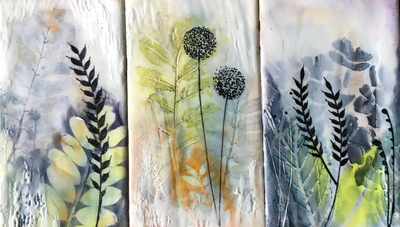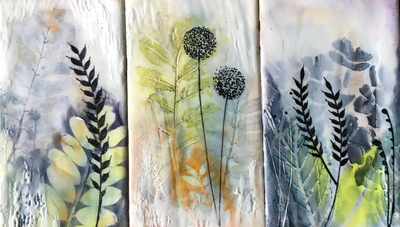 Everything about Encaustic Painting and so much more!  This tier is designed for anyone who wants to paint with beeswax, heat, and fire no matter your level of experience or ability.  You will get techniques, tips, and tricks that are covered in my in person classes, prompts and exercises that will help you find your own creative flow, and behind the scenes insight into some of my own processes, experiments, and yes, failures. 

My hope is to feed your curiosity, get your creative juices flowing, and provide a space where you can nurture your own unique creative practice.  You can expect:

Everything from the Hummingbird Tier

Encaustic Techniques, Tutorials & Process Learning

Detailed instruction on encaustic techniques (collaging, masking, pan pastels, embedding, gouging, etc)

Thorough demonstrations of safe use of tools, equipment, set up, and substrates

Studio Resources - Including Materials, Set-Up and Colour Recipes

Beyond Encaustics.....We will have some fun experimenting with other artistic mediums

Insight as I troubtleshoot problems from technique mishaps to creative blockages

15% Discount on Select Classes & Workshops and Exclusive Patron Only Coupons

First Access to Select Workshops

Encaustic Skill Labs to really hone and develop your skills
Butterfly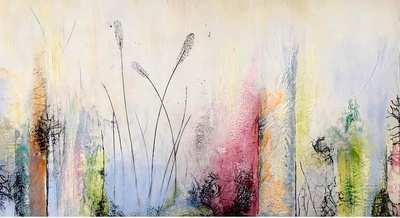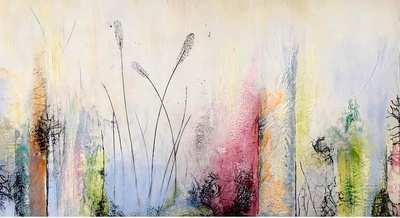 Calling all creative entrepreneurs!  Maybe you are looking to work full time as an artist, open a studio, or begin teaching workshops.  Perhaps you want to begin showing your work publicly, engage with new audiences, or even meet other creatives.  Or maybe, you have no idea what direction you want to head in, but you are beginning to feel a tug pulling you 'somewhere'.  Whatever path you are on, this tier is for you. 

Being an artist is about so much more than making art.  Its about telling your story, finding your voice as a creative entrepreneur, and connecting to an amazing network of people and communities.  I made the move from working in the non-profit sector to being a full time artist and have never looked back........and I have learned a lot along the way!  You can expect:

Everything from The Hummingbird and Honeybee tier

Guidance for Building Your Creative Practice

Finding Your Niche and Telling Your Unique Story

Setting Goals, How to Make Them Happen, and Knowing When to Change Them

Getting Creative with Your Business

Building Your Community; Meeting Other Artists, Online and Offline Marketing, and Exploring Unique Partnerships

Exploring Different Income Streams

Insights From My Own Experiences with Running a Studio and Teaching Classes
About Edge of Grey - Kim Kool
Welcome! My name is Kim and I am an encaustic artist with a full time teaching studio in Caledon, Ontario.  Many people come into my studio saying that 'they don't have a creative bone in their body'.  That's simply not true.  We are all creative, but we need the space and resources to nurture our creative practice.  My life changed the first time I dipped a paintbrush into a pot of beeswax and I love sharing this experience with others.  Besides painting, I am passionate about community building with a focus on inclusion, accessibility, and capacity building. 
Join my Patreon to learn about encaustic painting, grow your creative practice, build your community, and develop your unique artistic voice.   Visit my website, 
Edge of Grey
to stay up to date with my blog, classes and workshops, and studio happenings. 
By becoming a patron, you'll instantly unlock access to 187 exclusive posts
By becoming a patron, you'll instantly unlock access to 187 exclusive posts
Recent posts by Edge of Grey - Kim Kool
How it works
Get started in 2 minutes