JP's Egotastic FunTime
is creating the Positivity in Fandom!
Select a membership level
One Time Donation!
Limited (0 remaining)
JP is
Standing Up For Positive Fandom
and he's ready to recruit you!
You can help Egotastic FunTime World Domination with a
Single Donation
to the
Egotastic FunTime Tip Jar!
Support the cause here: 
https://paypal.me/pools/c/88Y3HaOl7P
Egotastic Foot Soldier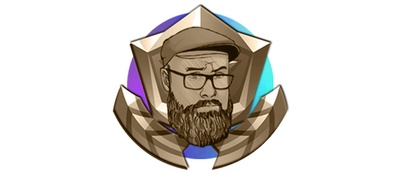 Welcome to the war, soldier! 
You've pledged your allegiance to hold the line against those who wish to destroy fandom from within.
The Light must prevail!
Access to the Egotastic Community
Weekly Update Videos
The Pew Pew 'Splosion Infantry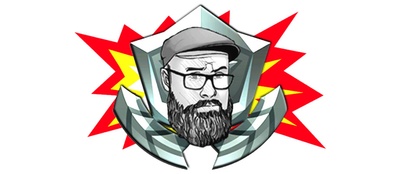 Shock & Awe is the only way to combat the enemy when fighting for fandom.
The line must be drawn here!
No further!!!
Patron Only Monthly Podcast
Vote on Weekly CarTime Reviews
Weekly Update Videos
Exclusive Monthly Liveshows
Previous Tier Benefits
About


Hey, Gang! I'm JP and Welcome Back to Talking The Orville on Egotastic FunTime...

Thank you for supporting my stupid show by chipping into the Tip Jar!
Welcome! I'm the creator of Egotastic FunTime and I make comedy videos about pop culture and entertainment. More specifically, my show Talking The Orville is the number one source for news, reviews and commentary about the Fox Scifi smash hit, The Orville. But Star Trek, Doctor Who, Star Wars, Movie & Television news, gaming and more are frequently featured as well. I've released almost 400 videos on YouTube in my spare time but I make a living as a regular guy working a 9 to 5 at a dead end job. I put all of my passion into making Egotastic FunTime and your support really does mean the world to me. 



Besides episode reviews, previews, news, livestreams, fresh times & hard rhymes, I also dive deep into casting announcements and fan theories. All while having an Egotastic FunTime!
I'm very excited to be using Patreon as a way to help build Egotastic FunTime so that I can provide more content more often to fans of the show. I believe in the patronage model and am honored that you want to support what I do! Please consider contributing a dollar or two (or more!) per month so that I can continue to bring you the content you love. Currently, I'm able to upload 2 or 3 videos a week but want to provide you with 4-6 videos a week including livestreams and private group chats. Even if you'd like to contribute for a month or two and then cancel, that's fine with me. I never want to go beyond your means, and I appreciate every one of you regardless!
I'm a one-man show. Meaning, I write, film, edit, produce and upload everything myself. But there's only so much time in the day. So in order to pay the bills and make Egotastic FunTime, I have to work my full time job and then get home and work another 6 or 8 hours on the show. Despite what you might think, there's really not much money in making content unless you're a really big channel or have the support of awesome patrons like you. Your monthly tip goes to obtaining the most important commodity required to keep content coming. TIME. All I require to really build my brand and produce content is time. Your contributions help in buying that time that I then use to bring Egotastic FunTime and Talking The Orville to YOU! It's that simple. Your support makes it possible for me to buy the time to get the work done so we can all have an Egotastic FunTime throughout the week. :)
Besides reviews and discussions about The Orville, you can look forward to breaking news and character spotlights as well...
Did I mention that Star Trek is also heavily featured on Egotastic Funtime?
Throughout the year, I'll also be providing a myriad of "one off" episodes that tackle other nerdy things that I like to talk about. 


Sometimes I just want to make fun bits and sketches for you guys!
Let's take a
BEHIND-THE-SCENES
tour of
Egotastic FunTime HQ
.
Egotastic FunTime is here to chew ass and kick bubblegum...and I'm all out of bubblegum. You can look forward to even more comedy words like that when you become an Egopatron. I'm JP, the creator/star/writer/cinematographer/superfan/gaffer/bestboy of Egotastic FunTime on the YouTubes.


I like to complain about stuff for your amusement!
I've wanted to be a creator since I was 5 years old. That was the year the cable man showed up to our house and hooked up our first cable box to our television. Ever since then, I've absorbed, thought about and dreamed about entertainment every day of my life. I've always imagined myself being part of something that entertained others. Then I got fat and gave up that dream.
I also love to educate about important issues that effect our daily lives.
Today, I'm still fat but I want to live my dream anyway. Thanks to YouTube and the power of consumer electronics, I've created Egotastic FunTime to help me do that. With your help, EFT can keep growing and hopefully one day become a place that other creators can bring their voices and talents to share with the world as we all work together to have an Egotastic FunTime!
Also, please give me some of your money. That would be really cool, you guys. Give me it.
Together we can take back the love of fandom from those who have lost the light. Help us take a stand against the dark side. 


2 of 2
By becoming a patron, you'll instantly unlock access to 42 exclusive posts
By becoming a patron, you'll instantly unlock access to 42 exclusive posts
Recent posts by JP's Egotastic FunTime