Egotastic FunTime
is creating Comedy | Community | Commentary
Select a membership level
One Time Donation!
Limited (0 remaining)
JP is
Standing Up For Positive Fandom
and he's ready to recruit you!
You can help Egotastic FunTime World Domination with a
Single Donation
to the
Egotastic FunTime Tip Jar!
Support the cause here: 
https://paypal.me/pools/c/88Y3HaOl7P
Egotastic Foot Soldier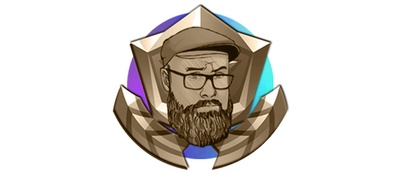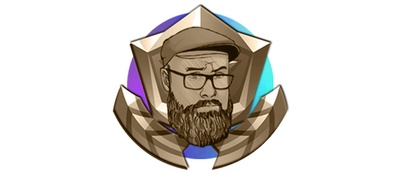 Welcome to the war, soldier! 
You've pledged your allegiance to hold the line against those who wish to destroy fandom from within.
The Light must prevail!
Access to the Egotastic Community
Weekly Update Videos
The Pew Pew 'Splosion Infantry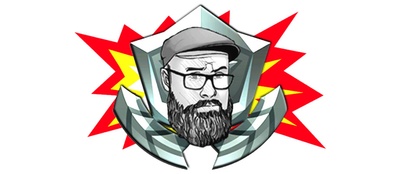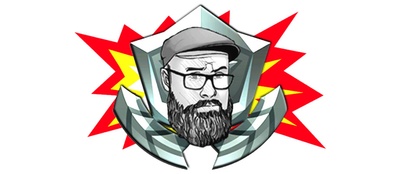 Shock & Awe is the only way to combat the enemy when fighting for fandom.
The line must be drawn here!
No further!!!
Patron Only Monthly Podcast
Vote on Weekly CarTime Reviews
Weekly Update Videos
Exclusive Monthly Liveshows
Previous Tier Benefits
About Egotastic FunTime


JP "is creating the most positive fandom community on YouTube"
...Let's face it, avoiding toxicity on the internet is going to be a fight.
...Hundreds of videos and live streams on YouTube
...The #1 community for The Orville fandom
...Comedic & fun commentary on Pop Culture, TV, Movies & Life
...We can be critical without being Toxic
...LET PEOPLE ENJOY THINGS!
WELCOME TO THE EGOTASTIC FUNTIME UNIVERSE


ABOUT JP
"We all do better when we ALL do better"


JP (Justin Pool) grew up in the 80s & 90s fascinated by all the Pop Culture, Television and Movies of the era with a childhood dream of creating for television. As an adult living in Los Angeles, JP tried his hand at acting, writing and performing comedy in the usual way everyone else does it... by hitting the beat and
asking others for the chance to succeed
by auditioning, submitting and performing wherever he could. 
Years later after moving away from Tinsel Town, he decided to
stop asking others for permission
to do what he loved by taking control of his own future and finally started using his skills on
his own terms
by creating Egotastic FunTime.
In the digital age, we have the power to put ourselves out there and let the world know that we are worthy of our own goals.
We don't need permission to follow our dreams.
" />
The Hard Truth...
After a year of creating content on the internet about geek life, I quickly realized there was something wrong. That the societal frustrations from living an unfulfilled life that all too many people feel had started bleeding into people's opinions and behavior on the internet. That
complaining about everything
had become the default mode of expression on social media and commentary... about stuff that was supposed to be fun entertainment.
The Problem...
I wasn't immune to this toxic mindset. I noticed that when I complained about a movie or tv show in my videos, that it got more views and more comments from viewers. More subscribers would follow my channel because hearing others express their frustrations somehow became cathartic for their own. But it also fed the anger...
The Turn...
The more I looked inward, the more I realized how horrible I felt with my own life being constantly surrounded by
Championed Negativity
. I decided to make a change. If wallowing amongst the toxic made me feel worse about myself, surrounding myself with positivity and open-minded criticism could improve my view of the world around me. It worked! Now seeing the good in the world while still recognizing the bad was going to be my new path.
The Result...
While no longer gaslighting rage against... well,
Anything & Everything
... as a source for getting noticed, I now try to have a bit of fun in everything I do in life and online. My vision has become clearer in my purpose when making videos. Have fun, make people laugh, be critical without being toxic and leave a smile on a viewers face.
That's the goal anyway...
Come Along With Me...
Egotastic FunTime will always evolve as the years go by. It's an extension of my own mind, mood and path. I plan that same evolution to follow me the rest of my life. If we're not always changing, we're not getting better.
I hope you come along and keep me company on
this quest
for more Egotastic FunTimes.
I'm very excited to be using Patreon as a way to help build Egotastic FunTime so that I can provide more content more often to fans of the show. I believe in the patronage model and am honored that you want to support what I do! Please consider contributing a dollar or two (or more!) per month so that I can continue to bring you the content you love. Currently, I'm able to upload 2 or 3 videos a week. Even if you'd like to contribute for a month or two and then cancel, that's fine with me. I never want to go beyond your means, and I appreciate every one of you regardless!
I'm a one-man show. Meaning, I write, film, edit, produce and upload everything myself. But there's only so much time in the day. Your monthly tip goes to obtaining the most important commodity required to keep content coming. TIME. All I require to really build my brand and produce content is time. Your contributions help in buying that time that I then use to bring Egotastic FunTime and Talking The Orville to YOU! It's that simple. 


Sometimes I just want to make fun bits and sketches for you guys!
Egotastic FunTime is here to chew ass and kick bubblegum...and I'm all out of bubblegum. You can look forward to even more comedy words like that when you become an Egopatron.

I'm JP, the creator/star/writer/cinematographer/superfan/gaffer/bestboy of Egotastic FunTime on the YouTubes.


Together we can take back the love of fandom from those who have lost the light. Help us take a stand against the dark side. 


1 of 1
By becoming a patron, you'll instantly unlock access to 59 exclusive posts
By becoming a patron, you'll instantly unlock access to 59 exclusive posts
Recent posts by Egotastic FunTime
How it works
Get started in 2 minutes