Eric Hates Dragonball Z
is creating a great and terrible podcast
Select a membership level
Pile of Clothes
This tier will allow you access to being absorbed by an insect android from the future. Your patronage will be added to the biomass that is Eric Hates Dragonball Z, nourishing us and giving us strength needed to survive. 

You'll get a sweet, sweet Discord role and our undying gratitude for the essence of life you've provided us. Plus we'll shout you out at the end of our episodes. 
Includes Discord benefits
Episode Endroll Shout-Out
Human
You're a human, akin to Yamcha or a Krillin (some would argue this is a compliment). With this tier you'll be doing what humans do best in the series by supporting us from the sidelines! This is an important role, never forget Yajirobe saved the planet. 

With this tier you receive a unique Discord role. Plus we'll shout you out at the end of each episode!
Episode Endroll Shout-Out
Namekian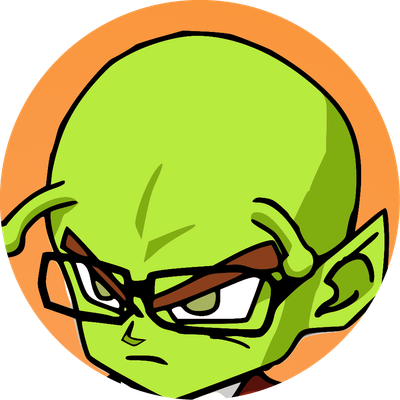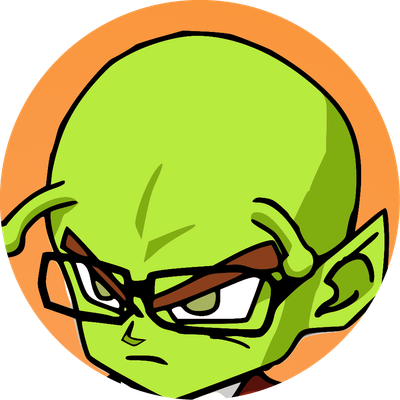 More than a Human, with this tier your influence is felt around the universe! Or at least in your village. 

With this tier, you get an end of episode shout-out, a unique Discord Role and access to our deleted scenes.
Includes Discord benefits
Episode Endroll Shout-Out
About Eric Hates Dragonball Z
Hello! We're Eric, Spencer and John and we're creating Eric Hates Dragonball Z! 

Eric Hates Dragonball Z is a rewatch podcast where two pals (Spencer and John) undertake the impossible task of converting their friend Eric into a faithful Dragonball Z fan. The two cohosts go through the entire series 5 episodes at a time, then bring Eric on for a Saga in Review episode designed to lure him into Toriyama's loving embrace.

So far it's going pretty peachy. And although we certainly don't need financial incentive to continue producing this thing we love doing... We won't lie, it helps. Plus we figured it couldn't hurt to set up a minor internet trust fund for the inevitable aneurysm one of us will surely suffer.

In exchange, we can offer some never-before released (some would rather it wasn't released) bonus content and various other rewards. 

At this point we can accomplish a couple of things. Firstly, we'll buy a phone number with which we can have fans leave us voicemail messages we'll play back during Fanmail episodes. Secondly, we'll re-do all of the music for the podcast. And third... I guess we'll probably have a little contained freak out session. 
5 of 10
Become a patron to
Connect via private message
Recent posts by Eric Hates Dragonball Z
How it works
Get started in 2 minutes