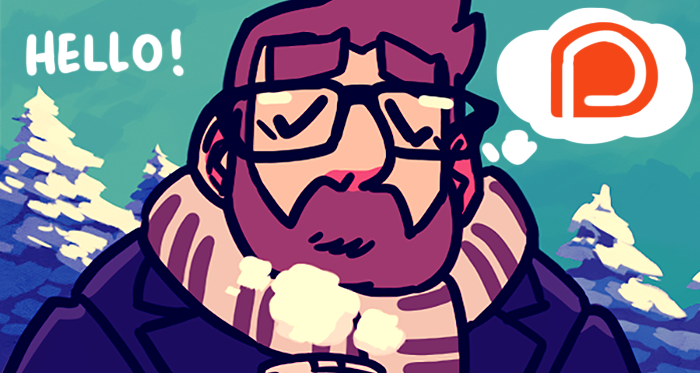 I'm Matt Cummings and for over 10 years I've been a freelance illustrator and cartoonist. My works range a bunch of different styles and subjects but for the most part I paint sprawling landscapes and cute characters! I always strive to keep my work colourful and interesting.
Over the years, my work focus naturally and pragmatically shifted away from pure illustration and experimentation. I love my various gigs, but I really do miss the days of painting tons of fun content that I can put online without non-disclosure agreements or companies telling me I can't! I want to share everything!!
The aim of this patreon is to return to more of the stuff I (and hopefully you!) love: Illustration, painting, landscapes, and experiments. More than just the finished pieces, I'd also like to try INTERACTIVE works. I tend to keep a lot of my process to myself but enough people have asked me how I work or make things that I'd like to push myself out of my shyness shell!!

With your donations I will be able to set aside a bit of work time to record/edit/upload some process videos, tutorials, speed-paintings and, if the biggest goal is met, a monthly (at first) 2 hour long live stream where I'll draw/paint requests from you all! (:

If you're a fan of my work, I hope you'll consider joining me for the ride!