E. J. Díaz
is creating a Sci-fi/Fantasy multiverse.
Select a membership level
Adun Guardians
As a Guardian of the Ancient Tree of Adun, you can have access to early drafts and sneak peeks at covers, concept art and info, earlier than everyone else.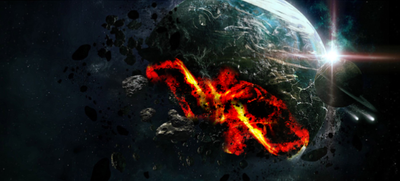 The Supreme Legion
When the first book is finished you will get an exclusive e-book with concept art and special content.
About E. J. Díaz
I'm an Art student trying to figure out how to make a career out of writing. Also, I'm a full-time Dealer of Imagination, part-time Musician, part-time writer, and comedian when I nail the joke.
I have an epic story in my head that doesn't let me find peace. A story about parallel worlds, spaceships, magic, tragedy, and fun. It all makes sense in my head, so I will find peace when I'm able to make a wonderful imaginary multiverse a reality with words, paper, and a hardcover. So, that is the reason I ask for help. Before I lose my mind I want to write everything I can and share it with the world.  
Three worlds, three stories.


Lôgos, cycle 1,492 of the Age of Expansion.
I
Nero Williams, a holistic engineer and citizen of the Intergalactic Beholder Federation, is sent to participate in a new project with the promise of reaching new levels in his professional career. The innovative research program is developed in a laboratory located in the depths of an ocean, close to the entrails of an industrial planetary colony, aiming to create a massive teleportation device through
vacuum cracks
, better known as wormholes. The life of Nero finally seems to embark on a new course, but one that distances him from his true purpose, because a galaxy so turbulent and greedy, is no place for a boy who keeps a secret of immeasurable value in his genes.
II
Romulus Gunnman, Praetor of the Supreme Legion, has been ordered to carry out a rescue mission with the Firewall special operations team under his command, inside a clandestine laboratory that, according to intelligence data, operates illegally in the Heritor cluster. Despite enjoying an unprecedented reputation and fame, Romulus is involved in an intricate political conspiracy that threatens his own life. Mysteriously, he ends up in an unknown place, where "wooden ships float in the sky and wild creatures prattle..." From there, he will try to return home, but he will understand very soon that he is not only in another world but in turn, he has traveled to another universe.
III
Fabio, a child stripped of his name, his assets and his rights, desperately wants to escape from a mining colony in the
IBF Space
to embark on a journey in order to reach The Ring of Cauldrom, "The Free Galaxy". As a result of his attempts, a serious accident causes psychological damage that will drag him down a spiral of suffering and make him question his own physical and mental integrity.
First Book
The Beholders have managed to cement their dominance in the galaxy of Lôgos, even though the border with The Ring of Cauldrom becomes more unstable with the passage of the cycles. For a long time, there have been no dissidents capable of representing a considerable threat to the power of the Intergalactic Beholder Federation. However, there are rumors of the emergence of groups of supporters of the Trident of Argos, a terrorist group that was believed eradicated since the last rebellion. This fact has overturned the hourglass that marks the beginning of a new armed conflict, unleashing large-scale conspiracies and accelerating the escalation of political tensions in Atlas, the capital of the Federation.
.

The Reverse Series
The very fabric of the cosmos is changing. The gap that divides the worlds of The Treble fades away as an ancient, long-forgotten evil begins to resurface from the depths of the multiverse. Uncontrollable and indestructible darkness, whose purpose is only known by beings who were born with time itself, and are destined to die with it.
---
Soy un estudiante de arte que trata de averiguar cómo hacer una carrera escribiendo. Además, soy un distribuidor de imaginación a tiempo completo, músico a tiempo parcial, escritor el tiempo restante, y comediante cuando me sale el chiste.
Tengo una épica historia en mi cabeza que no me permite encontrar la paz. Una historia sobre mundos paralelos, naves espaciales, magia, familia, romance, guerra, tragedia y diversión. Todo tiene sentido en mi cabeza, así que encontraré la paz cuando pueda hacer de este maravilloso multiverso imaginario una realidad con palabras en un papel y una tapa dura.
Entonces, esa es la razón por la que pido ayuda. Antes de perder la cabeza, quiero escribir todo lo que pueda y compartirlo con el mundo.
This will help me focus on creating material without being worried about starving to death or having a seizure.

I'll be able to finish the book and hire an editor.
1 of 4
Recent posts by E. J. Díaz