Elaine Lennon
is creating Debut Album Project
Select a membership level
Supporter
Limited (20 of 20 remaining)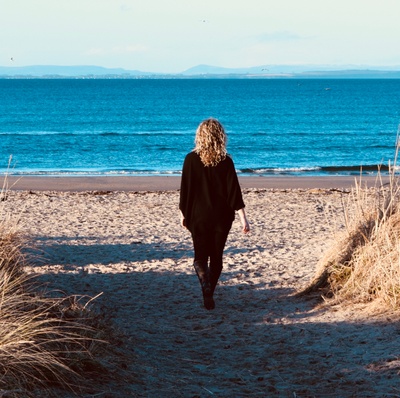 If you like what I do and this modest monthly subscription isn't a stretch please consider becoming a supporter. 


This will give you access to my Patreon feed where I will post updates on my work, patreon-only downloads and videos.


You'll also be the first to know about any tour dates, recording sessions and other fun stuff!

About
Hi!
Thanks for visiting my page and for considering some of the Patreon offers I have for you!
After launching my debut album at Celtic Connections this year I had planned to share these 11 little musical 'chunks of my soul' at live performances across the UK. However, as you will be aware, due to the Corona virus these plans have been halted.
I still want to get my songs out there so have altered my approach in how to reach folks and will be doing more on-line streaming of live concerts with opportunities to interact with you all.
I will be adding and updating this page and each Patreon offer all the time so please keep checking in to see what's new!
In addition to the content I have already on my website
www.elainelennon.com,
YouTube Channel
https://www.youtube.com/channel/UCUzbDnSNBmsDoVKDT...
you can hear my music on all digital major platforms.
I also did a TEDx Talk using the words of one of my songs 'Little Bird Little Sailor' which can be viewed on
www.TED.com
Below is a bio for you to get to know me and my music a little better. Thanks for visiting this page and I hope you will consider helping me to support my musical career in this way - its really appreciated!
Hugs
Elaine xx
"NASHVILLE SONGWRITERS' ASSOCIATION INTERNATIONAL 2019 'One To Watch' Elaine Lennon won CREATIVE SCOTLAND support for this, her highly-anticipated debut album. Strong and impactful it sets the stage for a musical career that many believe will stand the test of time.
When Elaine's youngest of two children started school in 2018, she sat with her husband and worked out if creating music, her lifetime passion, was something she could now consider pursuing on a professional level.
With only one or two friends in the music scene and no experience in writing or performing professionally it was a daunting decision to leap into the unknown...yet with a strong desire to share her songs in the hope that they would connect with a wider audience and that feeling deep inside that she 'just could not NOT do this' she took the chance and went 'all in'.
Lennon's eclectic musical taste stems from growing up listening to Eva Cassidy, The Carpenters, Jimi Hendrix, Nina Simone, Aretha Franklin, Whitney Houston, John Denver, Dolly Parton and Kenny Rogers, along with the greats of Classical music and Opera.
"I love when great melodies intertwine with stories that hook me in, leaving me wanting to listen over...songs that speak to me, make me laugh and cry, remind me of something dear, carry a powerful message...inspire me...songs that make me FEEL something - that are real and fearlessly from the heart," she says.
Winning comparisons to Carole King, Beth Neilson Chapman, Annie Lennox, Linda Ronstadt, Brandie Carlisle, Carly Simon, Nina Simone, Adele and Lori McKenna, this Glaswegian mum has created her own musical tapestry, linking her unique blend of old and new with her distinctive vocal and style. She has demonstrated a real talent to write in a way that flows through genres and effortlessly across timelines, her music connecting with people in ways few other things in this world can.
With regular airplay on community, internet and BBC Radio Shows across the UK, Elaine is building a solid fan-base for her own music and a reputation for working with high calibre artists, both in the writing room and on stage (see list of artists worked with below).
Her debut single 'Trouble' even reached number 35 in Nashville's 'SHE WOLF RADIO' official chart!
She also co-writes with artists including Award-Winning UK Country Duo 'Raintown' (Their co-written song 'My Whole World' will feature on Raintown's forthcoming album). To hear Elaine sing their song live at the Eric Paslay Album Launch this year please see '
VIDEOS
' section of this site.
THE DEBUT ALBUM
"One of the best debut albums I have heard in years. Some of the most powerful and passionate lyrics I have heard in a long time...a delight from first track to the last" FATEA
With well-respected contemporary Findlay Napier producing and Paul Savage engineering at his Chem19 Studios all of the magic on this debut album was captured with a cream-of-the-crop array of supporting musicians, including Patsy Reid on strings, Iain Sloan on pedal steel, Euan Burton on bass and Napier himself on guitars.
From the brooding darkness of 'This' to the uplifting 'Little Bird Little Sailor'; from the heart-rending despair of 'Alone Here With Me' to the reassuring unconditional love of 'By Your Side,' this is a collection that provides a true and touching insight into the song-writer's heart and mind.
Add to the tapestry the captivating love story 'Next Friday Night', the powerfully moving ballad 'Only Love Can Break Your Heart' with its beautiful language; the swagger of 'Trouble', the fresh originality of 'Fear (Break-up Song)' and the nostalgia of 'In Songs We Live On' (an artistic link of old and new where Elaine's melody, lyrics and vocals have been masterfully blended with 1960s authentic jazz piano recordings of her uncle who had passed away before she was born) and this strong debut is bound to seal a strong future. Read more about the Story behind 'In Songs We Live On' her website
www.elainelennon.com/behindthesongs
The album was launched at a SOLD OUT show at one of the largest winter music festivals CELTIC CONNECTIONS. Lennon later played a set at the Celtic Connections LATE NIGHT SESSIONS at another packed out show, sharing the lineup with the likes of legendary Scottish Singer-Songwriter Boo Hewerdine.
The album was Celtic Music Radio's '
ALBUM OF THE WEEK
' from 4th January 2020. Listen back to Elaine chatting about the inspiration behind her songs with Liz Clark on the '
Album of the Week Show
'.
The album was also selected as '
FEATURED ALBUM OF THE WEEK
' on BBC RADIO SCOTLAND 'THE IAIN ANDERSON SHOW', with none other than the musical legend HORSE McDonald sitting in: "Incredible. There's an ease about her voice...it comes from the heart...both strong and fragile. It's real emotive story-telling. I really like it."Listen Back -
12th Jan Show
.
13th Jan Show
.

'Just lovely' Iain Anderson, BBC Radio Scotland

'This is a ver impressive debut album from Elaine. The production and musicianship are wonderfully complementary tot he songs and bring out the very best in Elaine's music and voice. Really Lovely Stuff' Ben Glover

'Original beautifully crafted songs, branded with her own unique sound, while evoking the distinct sensation you have been listening to her music all of your life!' Findlay Napier

'Elaine Lennon's music and writing has a powerfully transporting, ethereal nature to it, immersing and lifting the listener with compelling storytelling and sincere truth-telling.' Michael Logen

'Rich in colour and full of flavour, with one of those rare voices that just sounds effortless and organic.'.Danny Schmidt

'Sublime. Lennon recalled some of the classic singer songwriters from the past with echoes of Janis Ian, Dory Previn and even Nina Simone hovering around, the latter especially evident on the bluesy 'Trouble'.' Paul Kerr, AmericanaUK

"What a great song-writer she is - I will be playing much more from this album". Eve Blair, BBC Radio Ulster

"Majestic - Lennon's vocals are tremendous. The songs stay with you for a long, long time after listening to the album" - 4 Stars - Maverick Magazine

'The subject matter is common but you found a new way of saying it. It's very difficult to do what you did and make it sound effortless...unique, beautiful language' NSAI

Since her first live appearance in December 2018 and collecting a prestigious Celtic Connections DANNY KYLE AWARD to her CV, Elaine has matured into a performer who is being tipped by many of her peers as someone who has rightly earned "not to be missed" status.
Perhaps this is why her January 2020 CELTIC CONNECTIONS DEBUT ALBUM LUANCH was a SOLD OUT Show...

The fearless honesty in her songwriting, her warmth and connection with her audience, positive work ethic, attitude of continuous learning and whole-hearted dedication would lead to her gaining respect of her peers, opening for Danny Schmidt and Ella Munro, performing double headliners with Grammy Winning Songwriter Michael Logen, Songwriters Rounds with writer of 5 US #1s Eric Paslay, opening for US Country star William Michael Morgan, being featured on the line-up at major UK festivals and, in January this year, self-releasing her debut album to a SOLD OUT crowd at Celtic Connections. She recently shared the bill at the Celtic Connections Late Night Sessions with the marvellous Boo Hewerdine.

Lennon is a regular on CELTIC MUSIC RADIO and BBC RADIO SCOTLAND, and has recently performance live on the special 'Best of Celtic Connections From Cottiers' edition of BBC Radio Scotland's 'The afternoon Show with Janice Forsyth'. See below for links to recent RADIO shows and PODCASTS Lennon has featured on.

Recordings of live performances can be viewed in the VIDEOS Section of her website, including live from The Bluebird Cafe, Nashville, Celtic Connections Festival and Eric Paslay Album Launch event."

Artists Elaine has had the pleasure of working / performing with:
Findlay Napier, Eric Paslay, Michael Logen, Danny Schmidt, Ella Munro, William Michael Morgan, James Edwin, American Young, Lockeland, Raintown, The Remedy Club, Jason McNiff, Lars Pluto, Katee Kross, Zoee , Kenny Foster, Simon James, Jade Helliwell, Kezia Gill, Gasoline & Matches, Sam Coe, Kevin McGuire, Scott Ashworth, Pauline Vallance, Kate Kyle, Michael McMillan, Paul Dickson
Festivals:
Celtic Connections - 2019 and 2020
Glasgow Americana Festival 2019
Country2Country (Country on the Clyde)
Millport Country Music Festival - Solo Set + Organiser and Host of 'Artists Acoustic Jam' (Maverick Magazine)
Maidens of Music (Dumfries)
Glasgow Canal Festival (Live on Celtic Music Radio)
Venues Played include...
Bluebird Cafe (Nashville)
Royal Concert Hall (Glasgow)
The Beacon Arts Centre (Greenock)
The Tolbooth (Stirling)
Glad Cafe (Glasgow)
The Star Folk Club, Glasgow
The Woodside Hotel, Aberdour
The Renfrew Ferry (Glasgow)
The Old Hairdressers (Glasgow)
Stereo (Glasgow)
The Cairndale (Dumfries)
Maverick Magazine Acoustic Tent at Millport Country Music Festival (Isle of Cumbrae)
If you like what I do and you want to hear more please consider becoming a patron. Making music is one of the most important things in my life and your help will mean I can continue to create music, make plans for my work and develop as an artist.
If you decide to become a patron I will keep you up to date with regular blog posts, videos, demos of new material and works in progress.
Thanks
Elaine