Eleesha
is creating Self-Help Books, Audios, Meditations, to Inspire and Empower Us!
Select a membership level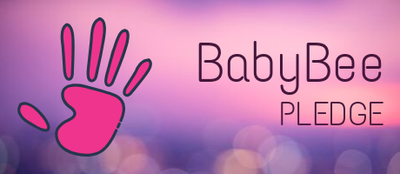 Pledge $1 or more per month
Want to support me, but you can't give much? Thanks. 
As a BabyBee
• You get an unpublished patreon-only channeled quote pic and written reflection each month. Its going to be great to have you on this journey. :) 
• [ETA: if my patronage reaches and stays over $3.5K, you get to see the digital content and videos too!]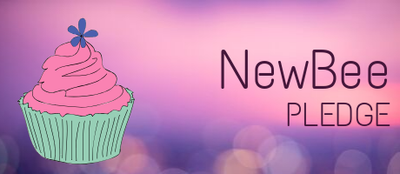 Pledge $2 or more per month
Twice the hugs and appreciation! 
As a NewBee
 • You'll get to see, not just an unpublished patreon-only channeled quote pic and reflection each month,  but access to my periodic blog posts, on my writing journey and more. 
• [ETA: if my patronage reaches and stays over $3.5K, you get to see the digital content and videos too!]
Pledge $5 or more per month
As a HoneyBee
• In addition to the previous patron level rewards  
• You'll get also get downloadable audio voice-over keepsake of my patreon-only quote pic and its reflection each month. 
• [ETA: if my patronage reaches and stays over $3.5K, you get to see the digital content and videos too!]
About Eleesha
Hi, I am Eleesha, welcome to my Patreon page and thanks for joining me, now that you are here let me share a little bit more about myself, how I got started and what your patronage would mean to me!

How I Got Started?:
I am an inspirational author, a mum of two, an automatic writer, and I've been doing channeled writing since childhood, but over time I phased it out of life. However, on 3rd of May 2007, I asked a poignant question: "What is the greatest gift I could give of myself to humanity." Since then, my channeled writings returned to me, and I have written over 10,000 inspiring passages in my journals. Wow, I know!

My Work and What I Write:
Everything I write is inspiring self-help, positive, motivational, affirmations, quotes, and sayings. It all comes from a Soulful place and I would love to keep publishing it in the form of self-help books and other material such as audio's, videos, meditations, training courses, self-help apps and so much more. Basically, every form of multi-media format that can expand my work in a positive and motivating way.

My Mission and Purpose:
I believe, since asking that profound question, inspiring others through my writings has now become my life's mission and purpose.

Why Patreon?:
Well I found out about it not long ago and I was blown away by the support available to creators, writers, and artists like me. It also dawned on me that, despite all my efforts so far, trying to do everything on my own, to achieve this mission had literally become too much of a mammoth task. So, I realized it was time for me to share this mission with my patrons, and to redefine my purpose in a way that will include the support and love of others.

Having Patrons?
Asking for the patronage of others is special because it dawned of me that, you are literally inviting your patrons to journey alongside you, so there is no need to feel as if you are trying to do everything on your own.

A Shared Journey and Mission:
I now feel that everything I need to achieve can be done with the support of my patrons who want to journey alongside me to help ensure I get the job done. This is a major step for me to undertake, however I believe it will take my work in a new direction, so those who choose to support me, will allow me and my work to support others.... amazing.

Can You Be A Patron?
Yes, if you feel passionate about my work and wish to support me from the heart, I would love for you to become a patron. I guess the fact you're here today and you are reading this or watching my video, means that the timing is just right for us to be brought together, and for me to say wow, this special person is willing to help me make things happen.

What Your Patronage Means To Me:
With your patronage, I will finally be able to let go of everything that is holding me back and dedicate my time and life to writing full-time. I would love to build a mini-team of people whom I can work with that would help make things happen. I want to expand my Soulful Pathway Series, but also take care of important aspects such as advertising, marketing and promotion.  I intend to put a training course with teaching materials together and to ultimately develop a self-help app, cards as well as an inspirational range merchandising. I want to reclaim my time to do more personal engagement on YouTube, live streams and to teach my inspirational teachings with more people. All these areas will ensure I can convert my material into a body of work that will keep empowering, motivating and inspiring others.

Are You Willing To Journey With Me?:
If you choose to become my patron I am honored and overjoyed to have you on this journey and mission with me, I believe we're all matched up for a reason and you being here today is reason enough for me to know, and trust you are going to become a part of this new journey. I thank you for being here, and your patronage is so valued appreciated.

The Next Step:
Whatever I receive, I cannot wait to put to good use to really make things happen and get started in a new direction! I've taken one step, but I with your support I can take leaps and bounds, to get as much of my material out there that is humanly possible...So thank you!
If we hit this target, this will be a major goal for me, because, it will be a turning point in my life to reclaim the creative process and my time (something that has held me back).  With this goal achieved, I will be able to dedicate my life plus all my time and efforts to writing and sharing even more of my work and material to help others.  This goal takes care of my livelihood and expenses, so I can quit my job and other working gigs and begin focussing fully on my writing again and what matters.  By letting go of all the traditional work that is holding me back, I can begin moving forward. 

Can you imagine the day when I can wake up and write freely and focus on turning my channel writings into more self-help material that everyone can benefit from, and enhance their lives? Wow, I can imagine it, and I know it is achievable with your generous support, so I look forward to achieving this immense goal. 

To get to this place in my life where we can work together to make this dream come true is simply amazing... it will be a major milestone in my life...Yipee... Thanks!

1 of 5