Elena Dana
is creating Jazz Vocal Training Material
Select a membership level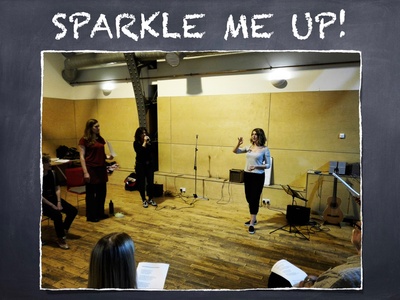 Sparkle Patron
Add some SPARKLE onto creation of vocal training material in return for my endless gratitude 🙏 and monthly access to two exclusive vocal training videos per month!
Glitter Patron
Sprinkle some GLITTER to the creation of vocal training material in return for my endless gratitude and indefinite access to all my short video clips with vocal training tips PLUS a monthly access to my longer videos available for a month from their release date!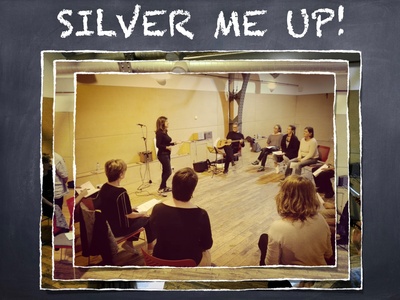 Silver Patron
The solid and shiny silver title gives you a full and indefinite access to ALL my vocal training material published on this feed together with my endless gratitude! 
About Elena Dana
Hi guys, how are you doing?
I am thrilled to invite you to a new interactive platform, which will enable us to stay connected wherever we are in the world!
Creating fresh material from scratch, giving out secrets about jazz vocal technique, designing new and exciting vocal exercises which will help us to keep that voice muscle stretched, toned and in good health - is the aim of this project.
If you are as nerdy about the voice mechanics as I am, and wish to continue or start anew your vocal training with me and help me to build a Jazz Vocal Training School - hop on this vocal train with me and let's make this project happen! 
A bit about me and how this works: 

I am a music educator specialising in jazz vocals and this page is launched in aid of the creation of Vocal Training Material for an adult learner of all singing levels and abilities. With the help of this material my aim is to deliver the vocal technique in the most comprehensive and accessible manner through demonstration and straight-to-the-point explanation to as many people as possible.
Currently I am publishing two videos every month: a short video up to 10min long, uploaded during the third week of each month, and a longer video of about 30min long uploaded during the first week of every month, which you can use for your own practice, if you choose to, and at the same time - witness the process of creation!
In the long run, with the generous help from my patrons I am able to:
- Produce more affordable or free group & online classes per year, the footage from which is shared on the patron-only feed
- Create Jazz Vocal Training online course, which once completed will be shared with all my patrons as a token of my gratitude
- Publish our own Jazz Vocal Training Manual in online format which will be also shared with my patrons on this feed
- Open up an establishment for Jazz Vocal Training offering more online and in-person classes, and by thus providing more jobs to jazz vocalists in teaching profession, with the aim to create a much more versatile approach to learning to sing jazz!
As a supporter of this project you will be able to contribute to my work via comments and requests, will be credited on every product I produce, if you choose to, and can collect rewards with each of the following tiers:
If you support me on SPARKLE - then all my videos will be available to you for a whole month from their release date
If you join me on GLITTER - you will have monthly access to longer videos and indefinite access to shorter ones
If select SILVER tier - you will have unlimited access to all my vocal training material for as long as it's published on this feed
And finally, the GOLDEN patron title entitles you to have full access to all my vocal training videos published here, PLUS a monthly written analysis of your vocals together with a personalised vocal training programme designed just for you, if you decide to claim it. All you have to do is to message me on here a link with your audio or video recorded singing voice and I will write back to you with a page of concise information which you can use for your own self-guided vocal practice.
There are many people who want to learn how to sing to their full potential and by supporting my work you are supporting many others!
Thank you! 💕 
JOIN US & HAPPY SINGING!
Read more about what I do here:
singjazzinthehague.com
First 1000 patrons will enable me to produce twice as many group & online sessions for cheaper, the video footage of which will be shared on the patron-only feed for all of my supporters to see!

1 of 4
Recent posts by Elena Dana
By becoming a patron, you'll instantly unlock access to 12 exclusive posts
By becoming a patron, you'll instantly unlock access to 12 exclusive posts