Elfin Bow
is creating freely and uniquely...music, art, video and writing
Select a membership level
One Heart - You're Here!
You are here! You're supporting me to make new things, and that's huge! You'll get access to my patron-only posts, be first-to-know my creative news and priority access to tickets and events. You will also get some downloads of my bigger/main projects. You are giving from your heart and it means so much. THANK YOU.
Patron-only posts and messages
Two Hearts - Two Feet In!
You are supporting me a lot here, dear friend. This is generous and I don't take it for granted - not one bit! You have jumped into this crazy journey with me with both feet and I know you have my back. You'll get all of the above plus downloads of new songs, printable PDF's of my monthly doodles, access to my behind-the-scenes content and automatic membership of my exclusive facebook group, Happy Ever Now. THANK YOU!
Patron-only posts and messages

Behind-the-scenes content
Three Hearts - In it to Win it!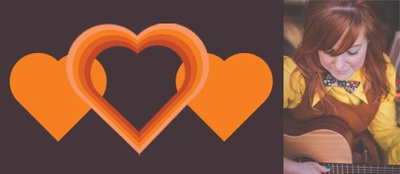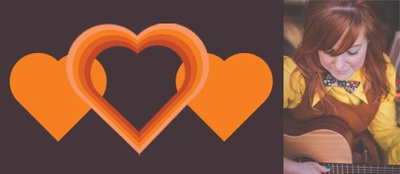 WOW! With this investment, there is nothing stopping us! You are an amazing art angel, with love enough to make anything happen. You will get all of the above, plus my online hangouts (a cuppa and a chat to put the world to rights, a performance, a discussion...) access to educational art lessons AND a mail out surprise, posted by snail mail!!! From the bottom of my little happy heart... THANK YOU! 

Patron-only posts and messages

Behind-the-scenes content

Video tutorials & lessons
About Elfin Bow
Hello beautiful friends,
Here we are, at the next frontier of crowdfunding... the future of sustainable creativity. It's a way to build relationships too. We are building community, based on friendship and the sharing of common interests. YOU help me and I GIVE BACK to you the things that you want. It's such a beautiful thing.
So, how does this work? 
Patreon have a great overview video 
HERE
to explain how it works in general. Basically, you give patreon your credit card number (or paypal) and you are charged £1 (or more if you choose) at the end of every month to support me, giving me the FREEDOM to CREATE anything and everything I think you will LOVE. Your support enables me to pay for the costs inherent in making anything, paying collaborators and to make creating POSSIBLE, when, without you, it's SO DAMN HARD!
The VIDEO at the top explains the kinds of things I like to create, from ARTWORK, to original music (check out the soundtrack!) to my latest love, MUSIC VIDEOS, costumes, stage sets (yes, I even build them for online gigs too!), photography and WRITING. I am a Jaqueline of all creative trades!!! As I say in the video,"There is no shortage of ideas here."
What can you expect to receive?
I will always release some stuff for free, so that even those who can't afford to be my patron can enjoy my music and art, BUT I treasure EVERY SINGLE PATRON, no matter if you are a £1 patron or a £1000 patron! You are keeping my art alive for EVERYONE. You have a big, juicy, generous heart and it makes me want to give back to you even more!
So, you can expect a whole host of patron-only posts, first access to any new material and priority access to gigs and limited editions. You will be the first to hear about anything new! There will be behind the scenes photographs, recordings, conversations and interviews. Downloadable tracks, printable artwork and handwritten lyrics, online hangouts, gigs, stories, podcasts, readings of extracts from the first draft of my new book, access to my exclusive facebook community, HAPPY EVER NOW, one-to-one calls and more..... (I did say there was no shortage of ideas!)
How do I know I can do all of this?
Because, not only have I been creating all kinds of stuff that no one has ever seen or heard yet, but because I have been in training. My 'lockdown' projects, 31 Days of Drawing and January Jack-a-Nory, have taught me how to show up and get things done.... every single day (as well as teaching me a whole bunch of new skills!) Two hugely successful crowdfunding campaigns helped me create my debut album and to record with an orchestra. My BE IN FLOW (anagram of ELFIN BOW) community has been growing like a happy garden of beautiful flowers. All of THIS is WHAT I LOVE TO DO! You are not an afterthought, you are my REASON to create! 
I'm also a very nice, responsible and considerate person. I will LISTEN to you, your feedback, and your ideas and act on it wherever I can. Together, we can make up the rules as we go along and TRAIL-BLAZE our way to a more creative future.
Let's DO THIS! 
Love and respect always,
Elfin xx
P.S. If you're not so familiar with my music and art, here are some links to get you in the LOVIN' mood! :)
An album teaser of my debut album:
https://soundcloud.com/elfinbow/elfin-bow-album-te...


My bandcamp page:
https://elfinbow.bandcamp.com/
31 Days of Drawing Playlist on YouTube:
https://www.youtube.com/watch?v=GLdtTXCGMRU&list=P...
January Jack-a-Nory Playlist on Youtube:
https://www.youtube.com/watch?v=7rKDuf1-goU&list=P...
My website:
https://www.elfinbow.com/
P.P.S. If you have any questions, please drop me a message via Facebook or Instagram or email me at
[email protected]
$78.07 of $670.37
per month
When I reach my first goal of earning £500 per month, I will write a song, especially for you, my beautiful patreon community. It will be accompanied by a video and the MP3 will be emailed to you directly to download. 
1 of 1
By becoming a patron, you'll instantly unlock access to 21 exclusive posts
By becoming a patron, you'll instantly unlock access to 21 exclusive posts
Recent posts by Elfin Bow
How it works
Get started in 2 minutes