Elina Puohiniemi
is creating Books & Loving, Insightful Content
Select a membership level
Keep Up the Vibes!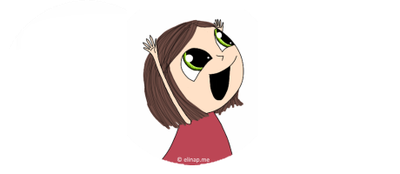 Start Your Month with a Delightful Doodle
Uplifting & Inspiring!
Be part of Mira's inner circle
& feel the love
One new doodle every month coming to your inbox.

Not published anywhere else!
All tiers include a monthly sneak peek over my shoulder on what's going on with the process of my book creation - Not just on how the illustrations are made, but also my practices on how to keep up the vibes and keep going.
With your support you are helping me create more art that shines hope on your path and the paths of many others, so thank you, thank you, thank you! 
Insights & Inspiration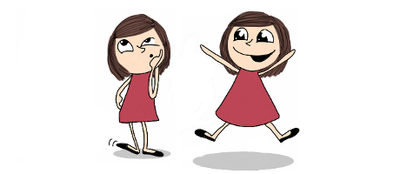 Deep Dive into the World of Miracles!
Monthly Posts with uplifting & insightful doodle stories
The themes for the stories are inspired by following your heart  & everything you encounter when committing to do so: How to bounce  back to Love is the question.
Mira makes any heavy and obscure theme feel light and lovely!
You'll also receive the monthly doodle and sneak peek! 
Color Your Dreams True
Coloring relaxes your mind & connects you with your inner wisdom 
 A new meditative coloring exercise released every month.
Each coloring exercise is one of the steps redrawn & refreshed  from my coloring workbook "Color Your Dreams True & Learn to Trust  the Process" including questions that inspire you to go deeper with your  dream and learn to trust the process.
Stay connected with your dream with an additional tracker that you can color.
+ The sneak peek, Mira(cle)Doodle & DoodleStory of the month
About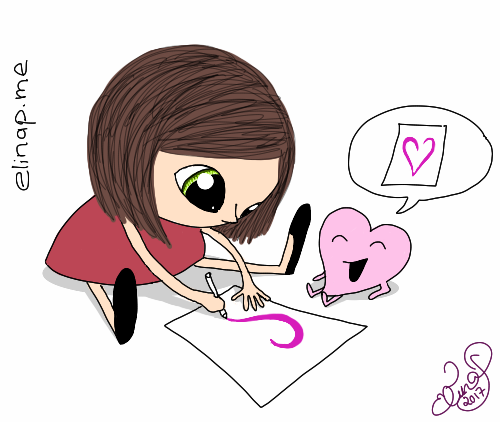 On one murky day... When I was all puzzled about the drama that was going on in my life, a little cartoon girl, Mira, hopped out of my pen and helped me see my way out of the drama. The answer was to love - a bit more every day.
Since then she has lit up my life and the lives of many others with the couple of thousands of doodles posted online, in print magazine and a coloring workbook.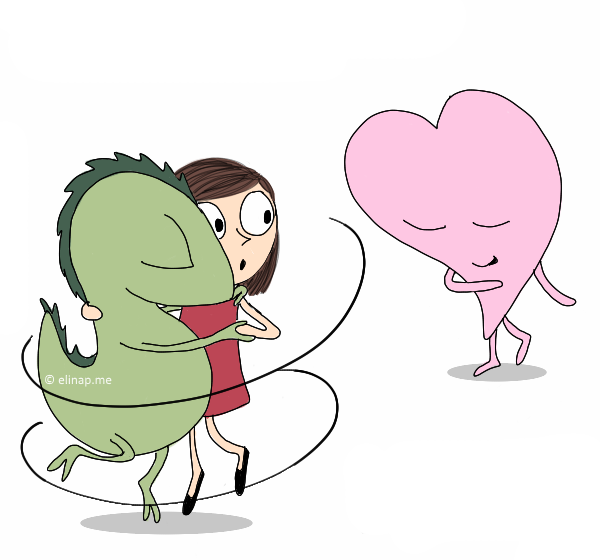 Mira is a representation of an inner child who keeps following her heart no matter how much her ego (the lizard) tries to put obstacles in her way ("Just to keep her safe!!" the ego exclaims).
Hi! I'm elinap, a storyteller, illustrator and creator of the Mira(cle)Doodles series. Every time I doodle Mira (which is daily), I'm reminded again and again to see things more lovingly.
From early on (since 2014) my doodles have lived online, and now Patreon is the home of the newest doodles and doodle stories that are not posted anywhere else.
With the support of my patrons I'm able to create the books that I'm working on - I'll keep you updated with monthly sneak peeks on behind the scenes too.
Your support is my inspiration - Thank you!
Love & light,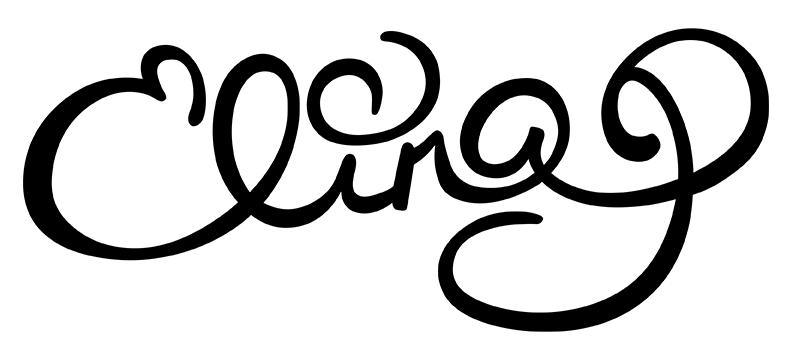 By becoming a patron, you'll instantly unlock access to 238 exclusive posts
By becoming a patron, you'll instantly unlock access to 238 exclusive posts
Recent posts by Elina Puohiniemi
How it works
Get started in 2 minutes