Elizabeth DeBunce
is creating Poetry
Select a membership level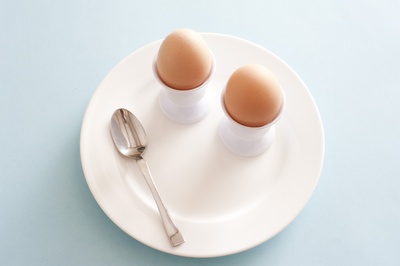 Hard-boiled
Thank you so much for egging me on! With this simple pledge, you're keeping me in coffee and so so happy!
Rewards include: 
🍳 Partial access to my patron-only feed, which includes information on updates to my Patreon, and glimpses into my day-to-day life and inspirations.
🍳 A personalized thank you note.
Follow for follow - let's spread the joy and art!
Over Well
I'm overwhelmed by your generosity! 
Rewards include:
 🍳 All benefits of Hard-boiled Tier.
 🍳 Full access to my patron-only feed, including tips and tricks, weekly updates on what I'm working on, and other exclusive content.
 🍳 Access to finished poems posted monthly for you to enjoy. 
Eggy in a Basket
You're amazing! Your generosity keeps me from becoming a basket-case, and allows me to take more time to work on poetry throughout the month.
Rewards include:
🍳 All benefits of Hard-boiled Tier and Over Well Tier. 
🍳 Access to high-quality readings of my poems, posted monthly.
🍳 Copy of my zine, produced every two months, which features poems, short-ditties, and other thoughts.
About Elizabeth DeBunce
My name is Libby, and I'm a poet living in Oregon. I draw much of my inspiration from time spent in nature, hiking or camping, and the strange every-day moments that make me pause and wonder. I am currently working toward my first poetry book, which centers on concepts of family, the body (in all its iterations), and reworkings of Biblical/Ancient stories and characters that break or critique their usual depiction.

I love writing as a way to change or challenge my own preconceived notions of these topics. I write to acknowledge and understand inopportune emotions, such as the moments of humor or jealousy we feel during illness or grief, and to grapple with the lineage I come from and will, inevitably, leave behind. This is why my tiers are named after egg dishes, and why puns are so prevalent on my page. Puns were my original introduction, as a child, to reversing expectations and creating unusual combinations. Eggs are something mundane and everyday that can be crafted into romantic moments, used metaphorically to describe anxiety and fear, and to subvert expectations.

I joined Patreon to help fund my writing and my time writing. I currently do most of my creating during breaks at work or in transit on the bus. Your pledges help me afford daily necessities, new notebooks, and, one day, I hope they will allow me to work less and write more, daily.

How it Works
If you like my work and want to spend some time learning about and being a part of my creative process, you can pledge any $ amount. Each tier and price range comes with its own set of awesome rewards, which I will adding to and updating as time passes. You can end your subscription at any time, or stay with me as long as you like. 

Thank you so much for stopping by - I hope to share this space with you for a long time to come. 



Once I hit $150 a month, I will start offering edits and feedback on your writing, or tips and encouragement to get you started on your own work. It was through gracious and caring people that I was able to learn and grow as a writer, and I want to give back to the community in that way. Having an audience, even just once person, can really impact you positively as an artist, and I would love to be that person for some of you. <3
2 of 2
Recent posts by Elizabeth DeBunce
By becoming a patron, you'll instantly unlock access to 12 exclusive posts
By becoming a patron, you'll instantly unlock access to 12 exclusive posts