Ella in Wanderlust
is creating raw, authentic (and often crazy) travel stories
Select a membership level
Wanderluster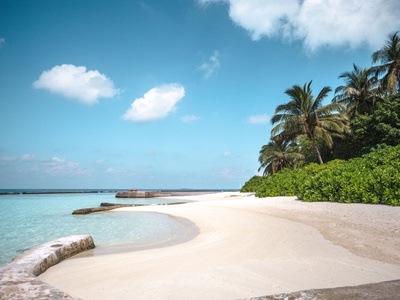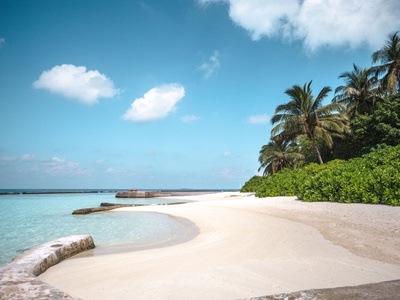 Membership will instantly unlock access to over 20 stories of ~2,000 words each, including:
The Time I Ended up with No Underwear in Dubai
The Time I got a Drug Syringe Wedged in my Foot in Mallorca
Dark River: My Journey Down the Zambezi River - an 8 part series in which I document my first time in Africa
Stranded in Tenerife - a 13 part series detailing one of my greatest travel mishaps to date
🌟
Be the First to Gain Access to New Adventures
🌟
Enjoy one new 2,000 word piece per week. I have countless stories still to tell including:
Hoof-prints Through Africa: a South African safari from the saddle. A unique view of South Africa which also explores topics such as rhino poaching, the ethics of managed game reserves and questions what the true wild really is. This will be a several part series.
Namibia: a solo adventure to join a conservation programme in one of Africa's most notorious deserts. Follow myself as an 18-year-old as I embark on my first solo trip, including all my thoughts, fears and struggles. This will be a several part series.
Also expect stories from Barbados, Dominica, Scotland and Maldives.
And many more adventures that I am yet to experience! There are a lot of exciting places I am hoping to visit and it will be inevitable that there will be some good stories to tell from them.
💛
Your Support Means A Lot
💛
Joining this tier is a great way to start supporting me, my Youtube channel and blog. Your support helps keep my blog completely ad-free and covers some of the costs involved in running my Youtube channel.
Pro Wanderluster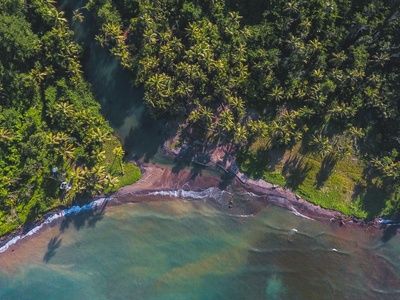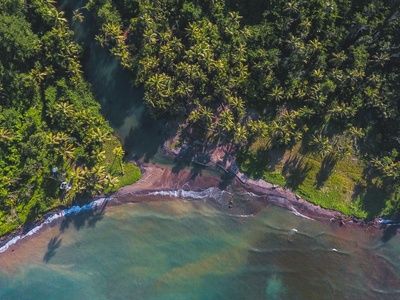 All the benefits of the 'Wanderluster' Tier and much more.
Access to exclusive travel adventures which were not uploaded to the 'Wanderluster' tier. These are more personal adventures.
Immediately unlock numerous exclusive adventures which have already been posted. These include adventures to: Dubai, Mallorca, The Caribbean, South Africa
New exclusive travel adventures written from start to finish, including all the juicy (and awkward) travel mishaps
Frequent updates from me about what's been going on in my life and any upcoming adventures.
Stand-alone stories never told before. One that springs to mind which I will be definitely writing about at some point is a very awkward brand collab experience!
About Ella in Wanderlust
Hi, I'm Ella! I'm a girl from England with a serious dose of wanderlust. For the past 2 years I have been creating travel films on my 
Youtube channel
as well as writing about all my ridiculous travel tales over on 
my blog
. I
love
sharing my adventures!
Whilst the internet is full of travel guides and picture-perfect write-ups of locations, I like to give my honest, unedited experiences. That's right - I don't do highlight-reels. Instead, in both my films and my writing, you can expect to find raw and unique travel experiences.
I have enjoyed sharing all my crazy tales on my blog, stories that my films haven't quite managed to capture. But the thing is, fun, enticing stories don't really fit the Google Algorithm very well. Google loves to favour all the guides instead, packed with keywords and written purely to sit at the top of Google.
I considered switching to guides instead in order to gain views for my blog but quickly decided I found this method boring and uninspiring. So I was left with a dilemma. I could continue writing my quirky travel stories but risk having zero audience. Or I could really force myself to write useful but tedious guides. But nothing felt right.
Then I discovered Patreon.
After lots of serious consideration, I have decided to move all my travel tales to this Patreon account, and any future content I write will be exclusive to Patreon as well.
Why?
1. I feel Patreon is a great way to build-up a community of
die-hard fans
committed readers.
2. I don't need to bother with making my content SEO-friendly, trying to please Google.
3. Having a barrier to read my content allows me to be more personal and open in my content.
4. I can just have FUN with my writing and not hold back on anything (basically point 2 and 3 combined but this is a BIG one for me).
What kind of content should you expect from me?
I document a lot of my travels through my Youtube channel but these videos don't tell the full story. The camera only rolls for a small portion of the day and misses out on lots of juicy action, especially the unplanned mishaps which I encounter A LOT.
On my Patreon account I will tell you the FULL story, including all the gossip, no matter how awkward and embarrassing.
I have been chased by hippos on-foot in the Zambia, attacked by a machete-wielding gang whilst self-driving in The Gambia, got a drug syringe wedged in my foot in Mallorca, accidentally set a gas canister alight in Namibia, missed flights, bagged myself speeding tickets, got food poisoning more times than I care to admit amongst so much more.
You may be starting to get the picture. Expect crazy. Expect ridiculous. Expect to wonder how I am still alive and still trying to travel the world.
I hope you'll join me along my journey and I can't wait to get sharing!
Reaching this amount per month means I am able to cover the costs of running my Youtube channel and keeping my blog online!

This covers my copyright-free music subscription, domain and hosting fees, anti-spam filters and site protection.

So by hitting this milestone I will break-even on my content creation :)
1 of 1
By becoming a patron, you'll instantly unlock access to 46 exclusive posts
By becoming a patron, you'll instantly unlock access to 46 exclusive posts
Recent posts by Ella in Wanderlust
How it works
Get started in 2 minutes