ELMNT
is creating remix videos
Select a membership level
Contributor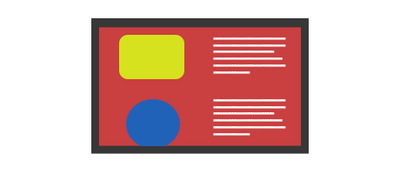 If you're here to show your support, this is for you. For $1, you get access to my
Patron only feed
. This includes:
+ Exclusive access to updates before they're posted anywhere else
+ Download all Baracksdubs, edited for maximum listenability and including album art (video and song format)
+ Next dub announcement
+ Live edits and sneak peeks
+ Random remixes I put together
Curation Committee
Help me choose what dubs to make next! Once per month,
you can pick what video I should do
from a list, and I will make it, upload it to Baracksdubs, and credit you for picking the idea.
+ You're now a voting member of Baracksdubs
+ All the Above Rewards
Insider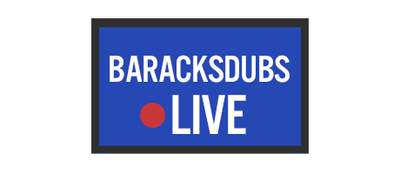 As an insider, you're now part of our world and can make a direct impact on the channel's direction. You get
access to our official livestream
, where I'll give the most detailed behind the scenes look at my progress in making our video remix dream a reality. I plan on getting pretty personal and openly explain the good and the bad, my hopes and fears. 
Additionally, I'll be asking for feedback on a lot of specific things I'm working on, like tshirt designs, app features, and even beta testing. And you'll get first dibs at special experiences I'm making, like a fan dub. If you want to get the deepest look at what I'm doing and help us make decisions, this is for you.
+ Livestream with most detailed updates on our progress
+ Impact the direction we take
+ First dibs on special experiences
+ All The Above Rewards
About
Welcome to the Prelaunch.
It's finally happening. I have huge plans that go way further than Obama singing pop songs. Read on.
BACKSTORY
5 years ago, I was a college student singing a song in the shower. And out of nowhere, the idea came to me: What if I made Obama sing this? That peculiar shower idea became both the weirdest story and most impactful moment of my life.
Last year, what started out as a hobby became a full time job with a bigger vision. This isn't just about making Obama sing pop songs, it's about the expressive power of video remix.
WHAT'S VIDEO REMIX?
On the one hand, video remix— taking existing videos and re-editing them to give them new meaning— is addictingly hilarious. From 
Baracksdubs
to 
Bad Lip Reading
those 
Google Ad parodies
to the 
Hotline Bling edits
to 
We Are Number One memes
, video remix breathes life into old content and brings it to new audiences. Where there is content, there is remix.
But it's not just about how much fun it is to watch.
I believe video remix is the most powerful medium for creativity we have today. And I believe that with the right tools, we can empower millions to harness that creative power and create some amazing content.
And this year, I'm all in on making it happen. We're in a good place to start— we have one of the biggest video remix channels online. And thanks to your love, it shows no signs of stopping, even after Obama leaves office.
THE PLAN
PART 1: EVERYONE SINGING EVERYTHING

When Obama leaves office, Baracksdubs will expand: talk show hosts, movie stars, news anchors, athletes, and politicians (yes, Donald Trump) will sing.
(By the way, also yes, Obama will still sing. He's leaving office but not the planet. He has a role to play, and I'm excited to explore that with you.)
PART 2: NEW VIDEO REMIXES
But after this, we're going to explore new forms of video remix that direct our editing ju jitsu and strike the same sense of wonder Baracksdubs does. We'll develop new types of video remix that make you laugh and can reach millions.
PART 3: ELMNT APP
And while we're building Baracksdubs into the place to watch the best remixes, I also plan to build you an app with the tools to enable you to remix anything. I'm calling it ELMNT.
ELMNT breaks down any piece of content (photos, audio, video) into it elements (get it) and allows you to remix those elements. Want to replace Jack in the "I'm flying" scene from the titanic? Got it. Want to dance next to Justin Bieber in his latest music video? Sure. Feeling crazy? Replace Jack with Justin Bieber in the Titanic scene. ELMNT is all about removing as many barriers to creativity and allowing you to focus solely on bringing your creative idea to life.
That's the vision, guys! Dubs to the extreme, new video remixes, and the ultimate video remix app. I'm building a community of remix lovers and, at the same time, an app that enables you to contribute to that community.
I think what we've built for the last five years can be turned into something much bigger. And I'm so serious about this that I'm leaving my Tennessee home and driving 2600 miles to Los Angeles, where I'll be surrounded by people who can help make this dream a reality.
But despite all the attention the channel has gotten— from artists like Kanye, news sites like Buzzfeed, and even the president himself— and the help I'll receive in LA, the channel has been missing a big piece of what I believe is required to make Baracksdubs successful.
You.
THIS IS YOUR STORY
About 85% of the videos on Baracksdubs aren't monetized due to copyright claims on music. I can't make a living off the 15%. But this isn't just about the money.
It's about involving you intimately in the direction of the vision. In fact, this page
is
your vision.
I want to build something great for you. You're the most important part of this whole story. This is ultimately why we are here on Patreon. This is about bringing you in the story. I want to tell you everything that I'm working on, the good and the bad. And most of all, I want
you
to steer the direction of the channel. This means getting your opinion on everything from the latest T-Shirt design to what video remix I should launch next to what features I should include first in the ELMNT app!
This way, to the fullest extent, you'll not just be keeping Baracksdubs alive, but decide what it will become, and having a real impact on the process.
Patreon is an opportunity to learn about you, connect with you, and CREATE with you. And the way this year is going, I'll need a lot of your input!
SO WHAT CAN I DO?
Participating on Patreon will bring you on the train and expose you to literally everything I'm working on— like how I just moved to Memphis from Knoxville and how I'm looking for a place to stay in LA so I can move there.
Becoming a patron will also give you the number one way to support me— by giving your feedback on everything I'm doing, and influencing the vision's direction in that way. I plan to overshare and get as personal as possible with my story behind the vision, so when we talk about what to do next, you're empowered to give your fullest and most frank opinions.
In short, the rewards for supporting me give you different levels of information about the story, exclusive experiences and content you can't get anywhere else, and opportunities to impact the vision on a day to day and long term basis.
So take a look! Hopefully you'll find something that makes it worth it to come onboard.
WHAT I'LL USE THE MONEY FOR
More Dubs and New Video Remixes: Any amount of patronage will give me the breathing room to focus on making the videos— our bread and butter— filled with more unique remixes.
Special Experiences and Content: On top of new videos, we'll also be able to spend time on special experiences for you, like a fan dub, Baracksdubs on Vinyl, or an app that enables you to send any of your friends a birthday card from Obama addressed to them!
Me: I need money to live, but I'm a single guy with few needs, so my budget is low.
Employees: With any additional money, I'll be able to hire remixers to not only make more videos, but also harness creative energy to make bigger remixes happen.
The ELMNT App: This is where things get really exciting. I can start building ELMNT and give you the power to remix anything.
SO, OVERALL
I need your help— money and input— to make this dream of bringing video remix to everyone a reality. Here's why you should consider supporting the vision:
I'm committed. I want you all to know this isn't temporary. My dream is for this to become permanent. That's why I'm moving to LA. To build a team that can make this thing happen the right way.
I will only use the support to pay the bills.
I'm different. I cherish every supporter and am involved with my fans. I've talked to literally hundreds of you on Snapchat, Facebook, YouTube, live, Skype, and more, and I've loved every second of it. I want you all to influence ELMNT's direction.
I will always continue to grow in quality and entertainment. I will be looking for more ways to express creatively and do more unique stuff on the channel and off. New remixes. This is a promise.
No matter what happens here, I plan to keep going. But I can only go so far alone, and you are the best allies I could have in this process. I only want to rely on you to make this dream happen. Thanks for reading this novel, and thanks for being a part.
Come dream with me.
The first goal! For this, I'll make the ultimate Baracksdub: Obama sing an incredibly fast paced song, chosen by you.
1 of 6
By becoming a patron, you'll instantly unlock access to 3 exclusive posts
By becoming a patron, you'll instantly unlock access to 3 exclusive posts
How it works
Get started in 2 minutes