elufae
is creating Character Designs and Pin-Ups
Select a membership level
Novice ★☆☆☆☆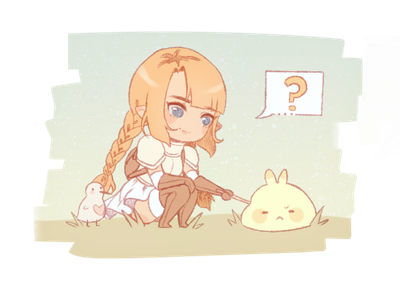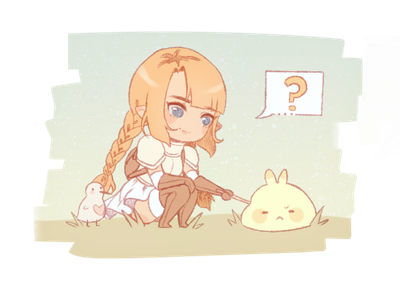 Tip Jar Tier

 ✦  Access to Patreon Feed
 ✦  Voting
 ✦  Commission/Adopt Priority
 ✦  Discord Role: Patron-only chat

And also my undying gratitude. Thank you for your support! ♥

Includes Discord benefits
Adventurer ★★☆☆☆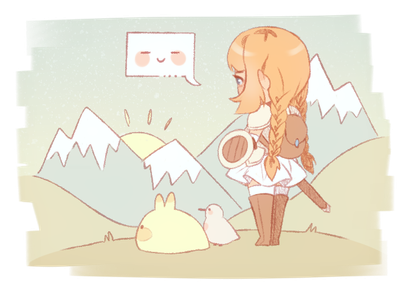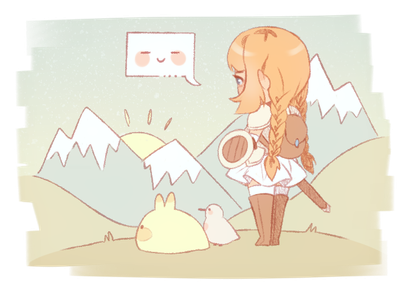 Reward Tier

✦  High-Resolution & Lineart .PNG(s)
✦  Process .GIF(s) or Timelapse(s)
✦  Discord Role: Suggestion Thread
✦  + Novice Tier Rewards

And also my undying gratitude. Thank you for your support! ♥

Includes Discord benefits
Hero ★★★☆☆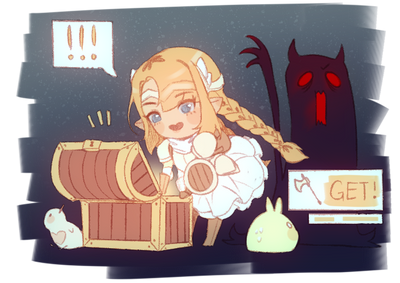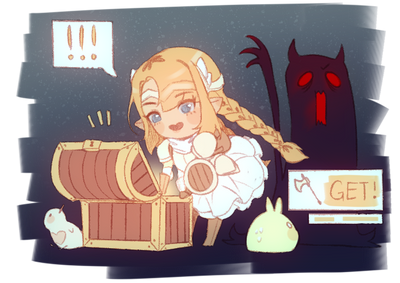 Supporter Tier

 ✦  10% Discount
 ✦  NSFW Bonus Version(s)
 ✦  Layered .PSD(s)
 ✦  + Adventurer Tier Rewards

And also my undying gratitude. Thank you for your support! ♥

Includes Discord benefits
About elufae


Gumroad ✦ Inprnt ✦ Twitter ✦  DeviantArt ✦ Instagram ✦ Portfolio/Commissions ✦ Twitch


Hello! 

I'm elufae! (formerly Valkymie)
I'm an independent character designer and illustrator from California.
I love drawing fantasy/rpg characters and pinups!
I hope that if you enjoy my art, you'll consider dropping a dollar my way via this patreon. Every bit helps me pay my bills and buy my food!
Please take a look at the tiers and see if any suit you! And if you miss out on past rewards, check out my Gumroad! (link above)
Tier Benefits Breakdown:
✦ Commission/Adopt Priority - This means that when commission slots are open, I will prioritize patrons when choosing commissions to accept, such that at least one slot will go to a patron. It also means that most, if not all adoptables I make will go up on patreon first for at least 24 hours; such that patrons have the opportunity to claim them before they go up for public sale.
✦ Any file rewards will be packaged into a .ZIP file. Any NSFW files or images will be nested in another folder within. The download link for your rewards will be sent to you via patreon DM during the first week of the following month. Full rewards will also go up for sale on my Gumroad at a slightly higher price. File rewards are for personal use only. Please do not redistribute, resell, or repost them without my explicit, written permission. You are free to color the lineart files and post them yourself as long as you credit me for the lineart.
✦ Each patreon tier has a different discord role & most have a perk/channel attached to it. I highly encourage you to link your discord to your patreon when pledging to have access to these patreon channels - especially if you are in the God/dess tier!
✦ Patron Discounts apply to any and all purchases of my adoptables, commissions, Inprnt prints, and gumroad bundles during the month(s) you have an active pledge. If more than one discount or sale is active for an item, only the highest reduction in price applies. They do not stack with each other unless otherwise noted. Discount codes for Inprnt and Gumroad for relevant tiers will be posted on Patreon at the beginning of each month.
✦ The God/dess tier has monthly bonus art rewards. These are flat-colored half-body sketches of your choice of character/fanart, and may have a monthly theme you can participate in - or opt out of. Send me which character you'd like drawn at the beginning of the month (or as soon as possible if pledging late), and I'll make you your bonus art piece no later than the end of the first week of the following month!
Discord is highly encouraged for this tier, as I tend to collect info and drop off final pictures there first. Please note that if you are in this tier and don't send in anything for me to draw, I will assume you're opting out. I would also encourage you to move to a different tier if you don't want to participate in the bonus art, as these slots are limited.

My discord is actually public, it's just that patrons get special roles! But anyone can join! I try to make announcements and reminders there, and use it to contact my patrons, if possible.

Thank you so much for your support! ♥

⋅━━━━━⋅⊹ ❀ ⊹⋅━━━━━⋅
Become a patron to
Unlock 404 exclusive posts
Connect via private message
How it works
Get started in 2 minutes